Day 3,046, 00:37
•
Published in Malaysia
•
by Silexu
For this article I kept the main section about the beauty of Malaysia, I posted a message from a Malaysian player and I've added a new section: Fun Facts about Malaysia; thanks to great input from my good friend
Swoosh
(maybe he can make it a habit in the future).
A. Beauty of Malaysia
It's hard not to find interesting articles about Malaysia. It's hard to choose between them.
14 reasons to visit Malaysia this year
[...]
"Home is wherever I'm with you," Malaysia. A home away from home, a place that welcomes everyone regardless of religion, culture or background. Malaysia is not only home to me at the moment but also to some superlative attractions you can't find anywhere else in the world. Give me your hand and let me take you on an unbelievable journey...
I will show you the highest skybridge in the world, the world's oldest rainforest, one of the most beautiful islands and from there into some of Earth's magical caves. I will feed you in Penang with the yummiest street food you will ever have and finally, we are going to have a cup of tea in the Cameron Highlands.
This wonderful ride is going to leave you speechless, stunned and left with the only conclusion that if you haven't already been then you definitely need to visit Malaysia, and return even if you have. Malaysia is truly Asia and now let the journey begin...
[...]
Ten Good Reasons to Visit Malaysia
Malaysia: Truly Asia
One image worth thousand words
Kuala Lumpur Petronas Towers
Langkawi Sky Bridge
Malacca River
Murugan, Hindu god of war - outside Batu Caves
Chrystal Mosque, Kuala Terengganu
Sultan Salahuddin Abdul Aziz Mosque
Sarawak Cultural Show at Annah Rais Longhouse
Bohey Duland Island
Pangkor Laut Resort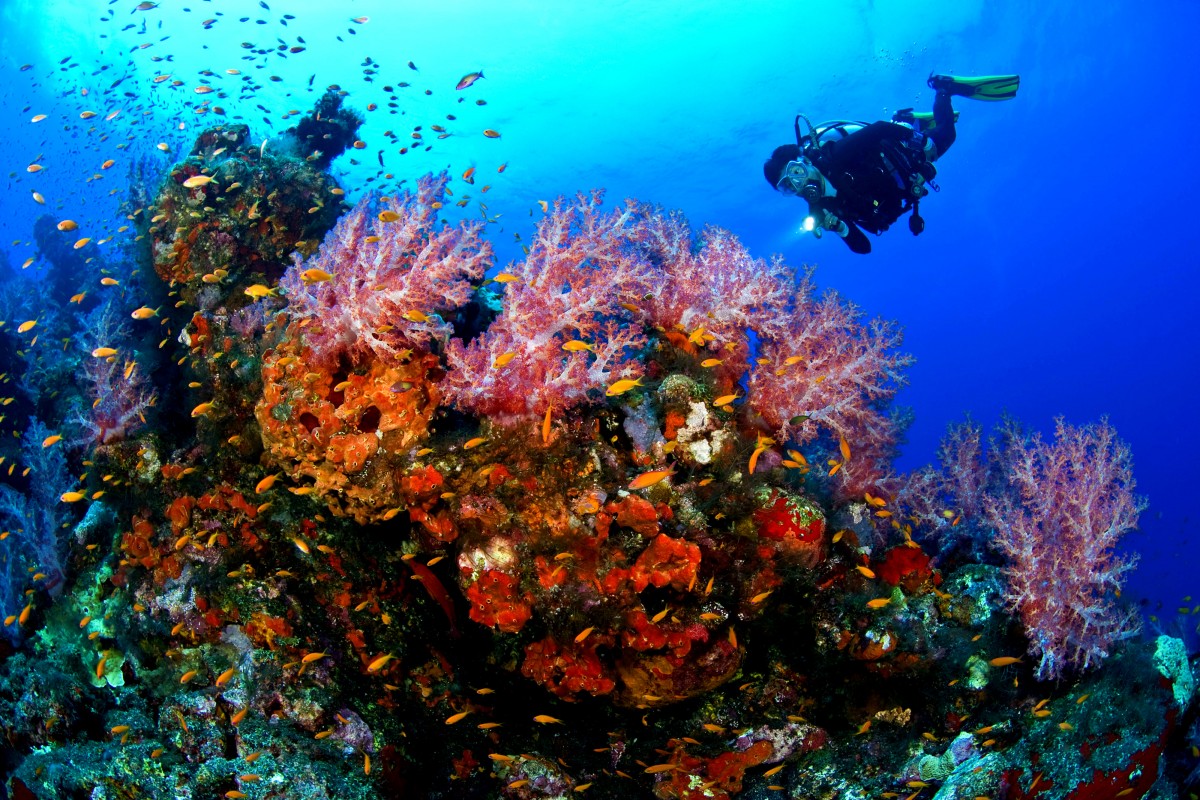 Scuba Diving - the Coleman Shoal
Deer Cave - one of the largest single cave passages in the world
The limestone pinnacles of Mount Api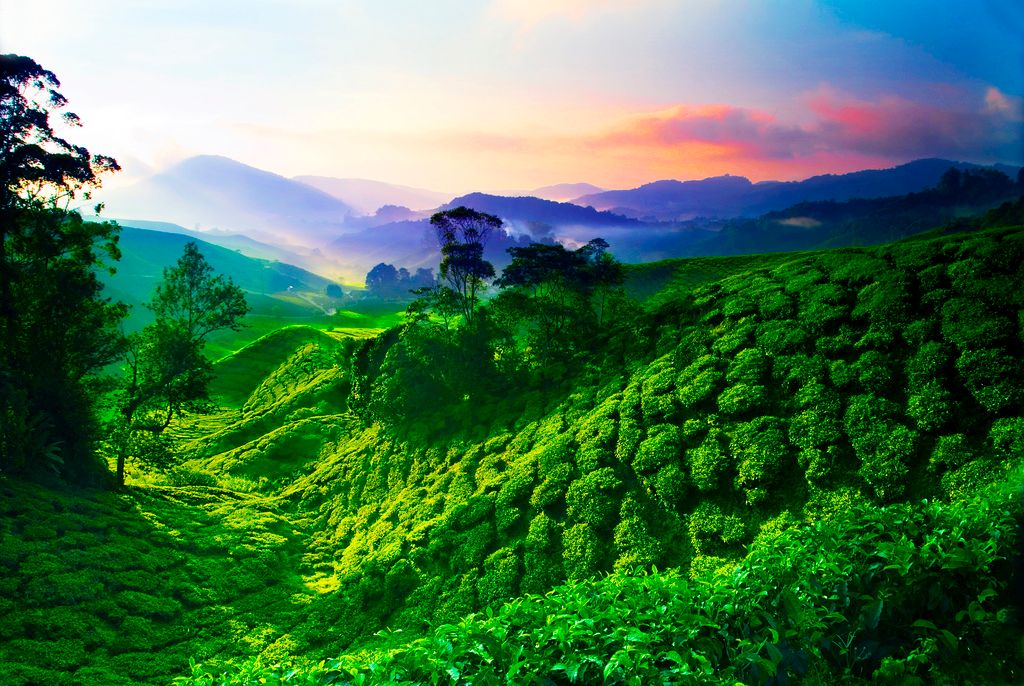 The Cameron Highlands
The Tiger Trail
A herd of Asian elephants in Taman Negara National Park
Last but not least: Malaysian food
I was almost to forgot the traditional dress. A lot of cultures thus a lot of choices. But I found two nice ones:
Traditional wedding in Brunei
Traditional Outfit Of Sarawak People - IbansB. Messages from Malaysian players
I received only one message, but it was from a real Malaysian player
SoharaSama
"Hello,
I do remember some facts about eMalaysia.
Before the take over:
1. eMalaysia was ruled by RL Malaysian
We (RL Malaysian) ruled eMalaysia while being occupied by eThailand (RL Serbians). They claimed that Sarawak (Malaysia) region was their 'Holy Land'; and Texas (USA) as their favourite airstrike target. We're not that happy because we lost all of our regions but still it was enough for us as we could still rule our own e-country. For your information, we joined NAN (Non-Alligned Nations).
2. 2000 golds was missing from the treasury
One day, Bdexter a.k.a Hajariyan X2 (
http://www.erepublik.com/ms/citizen/profile/4929355
), RL Iranian, wanted to become the Country President. We gave him the chance to become the CP but he was too greed! He wanted to become the CP of eMalaysia FOREVER! He bribed some eMalaysians citizens to vote for him and he succeeded. We, as the citizens of eMalaysia were very dissapointed with him as he removed eMalaysia from NAN. During his time, 2k golds were missing from the TREASURY! He accused one of us for stealing those golds but we knew that he was the one who stole it! Why?Because he made a pact with eThailand; 2k golds as the fee tribute to release our regions. We paid eThailand with our own money; private fund from our trusted RL eMalaysian.
3. PTO
We tried to fight lots of PTO attempts but we couldnt do so. We gave up and now lots of us left the game.
The End.During the take over:
We tried to resist it but we couldn't as I mentioned above.
I dont know what happened...
After the take over:
1. eMalaysia regained her regions under RL Romanians rule. It's great but the dictatorship things made the tax way too much high.Kinda suffering atm...
Viva eMalaysia! \o/
Regards,
eMalaysia citizen,
RL Malaysian.
"
C. Fun Facts About Malaysia – Malaysia Funny Facts And Culture
Legoland Malaysia is Asia's 1st and only LEGOLAND Resort.
Caning is still a common punishment under the Malaysian law. The maximum number of strokes that can be ordered is twenty-four.
The World´s biggest roundabout is located in Malaysia at Putrajaya with 3.5 km in diameter.
5 out of 6 Malaysia's Olympic medals were for men's badminton; the other one was for diving.
Due to the fusion of so many ethnic groups (malay, chinese, indigenous and others) Malaysia is also known as the Food paradise of South East Asia.
They drive on the left side like most former british colonies, other countries in South East Asia like Thailand, Indonesia and Singapore drive also left.
The biggest King Cobra was caught in Malaysia, its length was 5.7m.
Malaysia´s flag is also called "stripes of Glory" (jalur Gemilang). The flag consits of 14 stripes, 7 red and 7 white, the crescent reprensts the Islam, the blue canton the Unity of Malaysian people, the 14-point start represents the federal and government.
The largest flower on earth finds its home in Malaysia, its name is Rafflesia is over 1 diameter and apperently the flower does not smell nice.
Globe Trotter Itinerary
[Shout]
Globe Trotter in Malaysia
https://www.erepublik.com/en/article/2588912