Day 3,029, 13:21
•
Published in Greece
•
by Silexu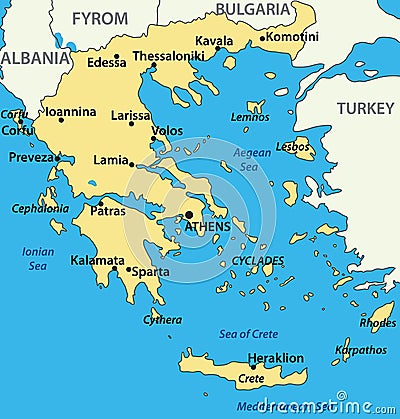 Hi,
It was a hectic week so I could not keep my promise to deliver the article.
As another busy week is coming I will do my best this evening to start the article.
A. Beauty of Greece
Why visit Greece?
- This is a hard question. Not because I don't have reasons to convince you but because there are too many to pick from. What should I choose, the great history, plenty of offers for the seaside holiday or maybe the great food offer? OK, I got it, it is the Greek hospitality.
I've been in Greece many times but didn't took professional pictures. So I still rely on the Internet for that.
Some very nice articles about Greece:
10 Reasons Why You Should Visit Greece
Touring Athens: Top 10 Reasons to Visit
12 Stunning Reasons Why You Should Travel To Greece
and a very interesting campaign:
Meet The World in Greece
Naxos, Cyclades - by Joana Kruse
The Village Of Oia - by Matteo Colombo
The ruins of Acropolis (Akropolis) - by world
Lake Plastira - by protothema
Melissani Cave - by misadventures
Blue Cave of Kastellorizo
Koufonisia
Taverna - greek food at seaside ...
... or in a vibrant nightlife
Corinth Canal
Rhodes Castle
Meteora Monastery
Hagios Demetrios - Thessaloniki
Last but not least.
Nice pigeons in Thessaloniki ;O)
Let's not forget about the Greek national costume with this couple of pictures: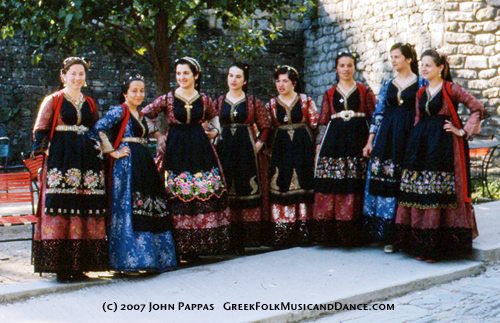 B. eHistory of Greece
From the beginning of the game Greece found itself close to strong enemies. In the first years of the game the powerful neighbor Turkey managed to conquer Greece even with the support of the first two allies: Bulgaria and Romania. The first years also witness the born of first alliances: Atlantis (precursor of Eden) and Peace (including Greece).
During the years Greece was oscillating between periods of being a great empire (with colonies in Egypt and Arabic Peninsula) or being under heavy attack and almost or even fully erased by its neighbors. This was also influenced by the power of Eden alliance against its enemes. Greece was member of the alliance from the second day.
In modern history Greece was one of the founding countries of Asteria alliance and even if it left the alliance, their former allies give it enough support for a stable empire in the area.
Messages from players:
arxaios
"eRepublik is a "wargame" for most of the players. Through the years Greece has evolved. We started with war against Turkey, the early years, many bans, many battles, a lot of passion. Then came the Fylol. With renewed passion to the battles, we fought hard against them, bans again. Nowadays we are in a more mature phase. Most of the players have lived most of the eGreek history and now in this period we are trying to find our next step for a new "enemy" that will spark the the flame of the warrior within and offer us entertainment.
In general, we have respected those we played with as opponents and allies."
Why this section is so week?
My intention for this section was to involve Greek players to share their memories. With few exceptions I get very little input and I am afraid I scared the people with the word "History". They were maybe afraid that their messages will not be as good as needed for a History section.
Please, don't be shy, any good memories from History of Greece will be good to let eWorld know about what happened here. I will update this article with your input.
Where I get info from?
After posting the
"Hi Greece!"
article I received immediately a message from
tasos mj
with great input. He started a history project 3 years ago, named "Istoriki apografi tis e-Elladas", about the facts in Greece in the starting period of eRepublik (articles in Greek):
Istoriki apografi tis e-Elladas!
,
Istoriki apografi tis e-Elladas: e-Proistoria (1o meros)
,
Istoriki apografi tis e-Elladas: e-Mesaionas (2o meros)
,
Istoriki apografi tis e-Elladas: 1os Balkanikos Polemos
,
Istoriki apografi tis e-Elladas: H epoxi 1ou Pagkosmiou Polemou (4o meros)
,
Istoriki apografi tis e-Elladas: 2os Balkanikos-Agwnas Apeleutherosis (5o meros, a)
,
Istoriki apografi tis e-Elladas:Agwnas tis Apeleutherosis-Efthimios_Pappas(5,😎
.
Another interesting input came from
Count Miden
about another History project of
Elfkok93
Parts:
1
,
2
,
3
,
4
,
5
,
6
,
7
and
8
.
[Shout]
Globe Trotter in Greece
https://www.erepublik.com/en/article/2586327