Day 1,140, 07:15
•
Published in United Kingdom
•
by National Newspaper Association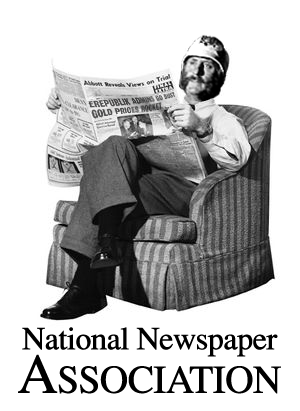 The National Newspaper Association Media Awards for December
The NNA have awarding the following medals to the Editors of superb
newspapers and the writers of outstanding articles in the eUK media.
Newpaper Medals
The People's Gazette
Population Statistics

The British Observer
The London Inquirer

Just a Thought
Article Medals

The Importance of Domestics
Population statistics 19th december population stats are back

Phoenix Burns: High Command Inteviewed!
[TBO] Congress Elections: Home and Away
The UK At Peace - What Next?
The Case for War
Young Turks

[Just a Thought] Congress Break-Down and Future Articles
&
Issue 2: Floating in Public Discussion
The tales of Vetinari in the eworld
If you're lucky enough to receive an Article award you can display it on the article
in question, only the Newspaper awards can be displayed in subsequent articles
(so long as the same standard is kept)All Newspapers and Articles posted in the eUK are eligible for an award; so if you see
an Article/Newspaper, or even write one, that you think deserves to be considered
please send a link to the National Newspaper Association and we'll take a look.
That's all from Decembers MoHA Culture team, Happy New year and Goodbye o/

Horice and the Team
🙂