Day 1,788, 08:58
•
Published in Germany
•
by Auswaertiges Amt
Hallo eDeutsche Bürger und Bürgerinnen!
Hier eine kurze Zusammenfassung von Ereignissen aus der ganzen Welt.
Irland
:
Kurz nach den Präsidentschaftswahlen diesen Monat wurden mehrere Regierungsorganisationen Irlands von noch unbekannten Leuten gehackt und der Großteil des irischen Vermögens gestohlen. In der Zwischenzeit haben die Admins die Organisationen zurückgegeben und arbeiten noch mit der irischen Regierung an der Wiederbeschaffung des Geldes.
Offizielle Statements der irischen Regierung sind
hier
und
hier
nachzulesen.
Ein Artikel von Iain Keers dazu
Unterdessen hat UK über eine Änderung des NAPs mit Irland abgestimmt. Dabei gab es eine knappe Mehrheit dafür, den Regionswap aus dem Vertrag herauszunehmen. Die Iren, da sie derzeit keine Lust auf Krieg mit UK haben, stimmten dem zu. Die Rückgabe Schottlands und Nordirlands an UK ging schnell vonstatten, bei den irischen Regionen gibt es derweil das Problem, dass bei den RWs viele Briten gegen die Befehle des britischen MoD für ihr Land kämpfen und das UK bei den normalen Kämpfen von ihren Verbündeten unterstützt wird.
Statement der britischen Regierung zur NAP-Änderung
Probleme mit der Regionenrückgabe
+
Mazedonien/Indonesien
:
Mazedonien und Indonesien haben die Gründung einer neuen Allianz mit dem Namen "Lions and Eagles Alliance" bekanntgegeben. Das Ziel dieser Allianz ist eine Vertiefung der Beziehung der beiden Länder. Im Moment sind sie auch dabei, sich mit anderen Ländern über einen Allianzbeitritt zu unterhalten. Die Allianz wird durch die Beziehungen der beiden Länder zu Bulgarien und Chile der bereits bestehenden Allianz CoT nahestehen.
Statement des mazedonischen Außenministers
Türkei
:
In der Türkei gibt es im Moment Kommunikationsprobleme zwischen der Regierung und dem Kongress. Nachdem die Türken Anfang des Monats ihren EDEN-Verbündeten Israel angegriffen hatten, sind sie nun in den Iran, der EDEN nahesteht, einmarschiert. Hierbei berufen sich die Türken auf einen Vertrag, den sie angeblich mit dem Iran geschlossen hatten, als dieser began, mit anderen EDEN-Staaten MPPs abzuschließen. Damals sicherten sie angeblich den Iranern ihre Unterstützung zu und sollten im Gegenzug 2 iranische Regionen erhalten.
Eine kurze Erklärung der Ereignisse von Valkirya Vala auf Spanisch
Russland
:
Sofort nach den Wahlen hat der russische Kongress den Präsidenten abgesetzt. Daraufhin erklärten Anhänger des abgesetzten s.t.g den Konflikt zum
Bürgerkrieg
.

CTRL
:
Die Allianz CTRL hat einen neuen Vorstand gewählt und neue Ziele vorgestellt. Dabei geht es hauptsächlich darum, ihren Einflussbereich zu erweitern und gleichzeitig sich vom Balkan zu distanzieren.
Offizielles Statement des neuen Secretary General
vs.
USA/Frankreich/Mazedonien
:
Nachdem die Franzosen in einem Trainingskrieg gegen Mazedonien Korsika verloren haben, haben die USA nun wieder eine Grenze mit der FYROM, was die Staaten sofort zu ihrem Vorteil genutzt haben und Mazedonien erneut zum NE erklärt haben, um ihren Feldzug gegen den Balkan-Staat fortzuführen.
USA/Polen
:
Die USA hat ihrem Verbündeten Polen ein Ultimatum gestellt, ihren MPP mit Serbien einzustellen, andernfalls würden die Staaten MPPs mit EDEN-Staaten, die zu Polens Gegner gehören, schließen und sie drohten damit, Polen anzugreifen. Da Polen den
MPP mit Serbien
erneuert hat, bleibt abzuwarten, ob die USA zu diesem Ultimatum steht.
USA
:
In den USA herrscht im Moment ein Wortkrieg zwischen zwei der größten Parteien, wobei sie sich gegenseitig vorwerfen, dem Land schaden zu wollen. Die United States Worker Party (USWP) behauptet, dass die American Freedom Alliance (AFA)
größtenteils aus ausländischen PTOern besteht
, hauptsächlich aus Serbien und Ungarn. Die AFA kontert mit der Aussage, dass sie einfach die
vielfältigste Partei
der Staaten sei. Laut ihnen ist die USWP eine elitäre Partei, die damit unzufrieden ist, dass die neuere AFA sich nicht an ihre Regeln hält. Die Spannungen erreichten ihren Höhepunkt während der Präsidentschaftswahlen diesen Monat, welche der USWP-Kandidat Henry Arundel mit 54% der abgegebenen Stimmen gewann. Im Vorfeld der Wahlen warf die AFA Arundel unter Anderem vor, in einem anderen, eRepublik-ähnlichem, Spiel bereits
die Staatskasse gestohlen zu haben.
Das britische "Home Office" hat einen Artikel mit Informationen über verschiedene historische und aktuelle Allianzen veröffentlicht. Diesen könnt ihr
hier
nachlesen.

Ireland
:
Shortly after this months presidential elections many Irish government organisations have been hacked and most of the countries assets were stolen. By now the Admins have returned the organisations and are working together with the Irish government to return the money as well.
Official statements by the Irish government
here
and
here
.
Article by Iain Keers
Meanwhile the UK congress voted about a change of the peace deal with Ireland. There was a narrow majority in favor of removing the region swap from the contract. The Irish agreed to this as they do not want war with the UK at the moment. The return of Scotland and Northern Ireland to the UK proceeded quickly while there was the problem with the Irish regions that with the RWs many Brits fought for their country against the orders of their MoD and that the UK was supported by their allies at the normal battles.
Statement by the UK government about the changes in the peace deal
Problems with the return of the regions
+
Macedonia/Indonesia
:
Macedonia and Indonesia announced the establishment of a new alliance called "Lions and Eagles Alliance". The goal of this alliance is to deepen the relationship between the two countries. At the moment they are also talking to other countries about joining this alliance. The alliance will be close to the existing alliance CoT thanks to Macedonias and Indonesias relationship with Bulgaria and Chile.
Statement by the Macedonian MoFA
Turkey
:
Turkey is currently experiencing communication problems between the government and congress. After Turkey attacked their EDEN-ally Israel at the beginning of the month they now also attacked the Iran, an EDEN affiliated country. To justify this the Turkish government refers to an agreement they allegedly made with Iran when the Iranians began to sign MPPs with other EDEN countries. They then allegedly assured their support for Iran and they in return would get 2 Iranian regions.
A short explanation of the events by Valkirya Vala in Spanish
.
Russia
:
The Russian congress impeached their President immediately after this months elections. Supporters of the deposed s.t.g then declared the conflict to be a
civil war
.

CTRL
:
The alliance CTRL elected a new executive council and presented new goals. It's mostly about expanding their range of influence while at the same time distancing themselvers from the Balcan.
Official statement by the new Secretary General
vs.
USA/France/Macedonia
:
After the French lost Corsica in a train war against Macedonia the USA again has a border with the FYROM. The States immediately used this to their advantage by again declaring Macedonia as their NE to continue their campaign against the Balcan-nation.
USA/Poland
:
The USA gave their ally Poland an ultimatum to stop their cooperation with Serbia. Otherwise they would sign MPPs with EDEN-countries, which are enemies of Poland, and attack Poland. As Poland
renewed their MPP with Serbia
it remains to be seen if the USA stands by its ultimatum.
USA
:
In the US two of the biggest parties are currently fighting a war of words and are accusing each other of trying to harm the country. The United States Worker Party (USWP) claims that the American Freedom Alliance (AFA)
mainly consists of foreign PTOers
, mostly from Serbia and Hungary. The AFA is retaliating by saying that they simply are the
most diverse party
in the States. According to them the USWP is an elitist party that is not happy with the newer AFA for not abiding to its rules. Tensions peaked with this month's presidential elections which the USWP candidate Henry Arundel won with 54% of the votes. During the run-up of the elections the AFA also accused Arundel of
having stolen the US treasury
in a game similar to eRepublik.
The British "Home Office" released an article with information about
historical and current alliances

Greetings from your MoFA-Team (BadMax, KTTRS, Maxi Fifole)
Offizielle Zeitungen / official governmental newspapers: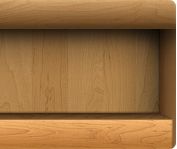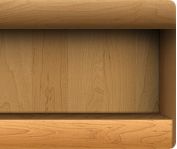 Post your comment
What is this?

You are reading an article written by a citizen of eRepublik, an immersive multiplayer strategy game based on real life countries. Create your own character and help your country achieve its glory while establishing yourself as a war hero, renowned publisher or finance guru.