Day 2,438, 18:42
•
Published in USA
•
by James S. Brady Press Room

[WHPR Day 2438] Three To Get Ready
Dateline:
Thursday, July 24
th
, 2014 (Day 243
😎
Location:
James S. Brady Press Room, The White House
Today's WHPR:: 1:
Congress Update
: 2:
American Political Parties
: 3:
Spotlight: Latvia
: 4:
And The Beat Goes On
Editor:
SecMe
😛
Dave Gulya
, Deputy SecMed
Jude Conners
Contributors:
Resoul
,
Franklin Stone
and
Irule777

Congress Update
Resoul
Greetings eUSA! It's almost time for congressional elections, but now is time to go over what has been happening over the past month and take a look at what has happened in Congress.
First and foremost, we experienced the quite unfortunate event where the the eUSA Forums ended up shutting down due to the hosting company going out of business. It had to be arranged for the data of the forums to be transferred to another company's server hosting, and during this time I guarantee you us hard-working congress members were working on some very important things!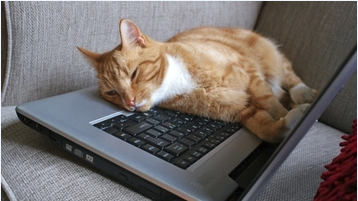 Upon being able to access the forums again we unfortunately found out the transition of our servers did not go very smoothly and we ended up losing any data after May 15th, though even with this bump we've been making due.
As everyone knows by now, the french have invaded. This matter was addressed very quickly and efficiently by our own president,
dmjohnston
, whom then brought the matter to discussion with congress- who have been working their very hardest in private proceedings to deal with the situation at hand and to deal to the French a healthy dose of swift American retribution.

Next on the scoop of what Congress has been up to involves some discussions of blacklisting brought to vote quite recently. Recently, our old friend
DMV3
has requested to Congress that his blacklist be removed so that he may return to the eUSA; with this, a discussion began. This discussion saw its way through to a proposal and was approved to a vote. That vote, in the end, has passed with a result of 18-17-1. So DMV3 will be on his way back to the good old eUS of A and we can all gather around our fires and reminisces about Greelingada together.
Thank you to everyone for reading!

American Political Parties
Franklin Stone
American Political Parties
Franklin Stone
The Federalist Party
Evil_Elvis, Party President
Why should you choose the Feds? We pride ourselves on being new citizen centric. We aggressively promote from within, we consider it our greatest responsibility to train and move our newFriends into leadership positions as quickly as we can. We believe that giving people goals, and rewarding their hard work, instills a love for the Feds....and that keeps people interested and coming back for more. We even have a name for that feeling: Proud & Horny (P/H for short). You'll see people shouting that in article comments a lot. And that feeling is what results in the Feds having the most vibrant and active forums (
The Federalist Forums
) & IRC chat rooms (IRC:
http://proudhorny.us/IRC
or #fedpartychat on Rizon) in the eUS. Come check us out....you'll be hooked.
[SHIELD] Free Tank Giveaway Truckload Event Over 3,000 tanks!
United States Workers Party
Deep Chill, Party President
USWP is America's oldest and most successful party. We can provide you with the connections and resources to reach your goals, whether they be political, MU related, or within the media. USWP is the backbone of the nation. Our members occupy key positions within congress and the executive branch. USWP claims more former Presidents in its ranks than any other party. Our members shape policy, and help shift the ever changing global landscape. We are protective of our members, and harsh against our enemies. USWP is a family which steers our members to success. USWP offers assistance to all Americans through our Fast Forward program, which provides food and weapons to all those that ask. Join us, and then join the conversation on the
USWP forum
and on IRC at #uswpchat.
We The People
Hale26, Party President
We The People is eAmerica's most open and inclusive party. We put a major focus on exciting and active elections through off-forum elections that the vast majority of our party can participate in with ease. WTP is the only party in eAmerica that elects its Congressmen. Thus ensuring that everyone has equal chance to take public office and that they stay accountable to their constituents. WTP holds host to former Secretaries of nearly every department, owing to our excellent connections in the eAmerican community. Notably, WTP exceeds in staffing Secretaries of Defense- A portfolio of WTPers have held for the majority of the most recent terms. We currently hold numerous deputy positions, the Secretary of Defense portfolio and even the current Country President is a WTPer. If you want an active, inclusive and successful party that can help you exceed in 'Murican politics- WTP is perfect for you. Come check us out at #wtp on Rizon, on the
We The People Forums
or our in game party
here
.
Grab your profile link and apply at
We The People Feed The World - Food for all
American Military Party
Code-Y, Party President
AMP is the greatest party in eAmerica. The American Military Party (AMP) was founded to give voice to our disenfranchised military, and continues serving that mission to this day. We accept members from all MUs and we make our members better. AMP builds the leaders of tomorrow; AMP educates those newest to this game; AMP assists those in need. Our members have gone on to every important political position in this country, and we can give you that same advantage. Join us on #AMP for a chat and some fun, or head on over to the
AMP Forums
where you can join the party and sign-up for all kinds of freebies, games and assistance.
Get 7 FREE Q7 Tanks for making 2 posts on the AMP forums!
AMP Forums
The Black Sheep
Henry William French, Party President

The Black Sheep Party is one of the newest parties in the eUSA. We rose to the top five this March after doing our best to support America from the sidelines as the go-to sixth party. Now that we're in the top five, we have a lot of work to do, and we'd like your help to get it all done! Have an idea for a program you'd like to start? Looking to get involved in government? With just a little effort, you can make a name for yourself in TBSP and rise to the top. We try to infuse our Congressional line-up with a mix of newer and older players to bring in both new ideas and veteran experience while promoting our primary goal, which is to create a government of the people, for the people. We pride ourselves on standing out from the rest of our political brethren and hereby would like to invite you join our friendly community; where you can follow a path of your choosing, while receiving our support along way. To get involved, come visit us on IRC at #blacksheep or on
The Black Sheep Forums

Spotlight: Latvia
Irule777
A new nation finds its way into the alliance of Pacifica. Latvia, a baltic nation, has just joined the small alliance of the USA and Russia, and in the first spotlight in a few weeks, I sat down with Latvian President Casadeli for an interview on the nation.
According to President Casadeli, Latvia was interested in the new alliance from the start, and with a large amount of public and congressional support, they approached Wild Owl about the possibility of joining the new alliance. Owly being the diplomatic beast he is, took the idea further, and here we are after many conversations and deliberations. Yesterday a great article from the State department announced the nation's approval to the alliance.
Latvia seems to be quite excited about the new relationship as well. As President Casadeli puts it, "Latvian nation is very excited. Our players are intrigued, because this is something new to us, and we hope that this is a beginning of something great. I think the unanimous vote in Alliance Membership law proposal clearly shows that this is something that Latvians want to be a part of." Latvia thought that this would be a good opportunity for them to strengthen relations with Russia and other nations they're close with, all while maintaining fantastic relations with other nations as well.
Latvia itself has a strong internal nation, is fairly active, and does a good job keeping its players involved and motivated. According to President Casadeli, Congress is filled with experienced players and is productive and swift at solving issues and making decisions.
I think it's also important to point out how strong of a nation Latvia is for its relatively small size. Latvia does a great job keeping its military running efficiently and has a large portion of fighters and a large amount of influence for a nation ⅙ the size of the United States.
Casadeli's favorite part about being President? "Definitely being the leader of a great and proud community. I love seeing our players stand up to the challenges, beating all odds and doing something that will be remembered in our community. I also like being part of those 14+ round battle victories, which demands being very active and requires searching for solutions on round-by-round basis. Those are the victories I really enjoy, even though after those battles I don`t want to log in for a day or two, because I am usually exhausted and mad about the things, that should have been done to make that battle not go to 14+ rounds "
Welcome to Pacifica, Latvia!
-Irule777

And The Beat Goes On
Dave Gulya, Secretary of Media
Yup, that's it all right. The Situation Room. I've never officially been invited in when it was "in use" I may be a Cabinet Member, but in the grand scheme of things, this really isn't my area. The room is guarded by uniformed members of the USAF. My pass lets me in when nothing is going on. Things around here are "that high tech".
I hear a little bustling in the hallway. The doors open and in walks Greeling. He's been looking for me. Apparently there is a problem with the Press Room servers. We've been hacked he tells me. I ask what I can do to help and he tells me that all staff need to log out so that he can install a security update.
I'm not going to lie that it is hard to take serious, a guy who walks around the West Wing dressed like this:
But he's serious and I know it. He begins a Homeland Security Briefing for me. Working in The White House means you get a lot of briefings. We discuss the recent threat, talk about old times in AMP and he imparts some advice on me. He knows that I love this job and I want to be more involved in the Administration. I listen because it's hard not to when you realize that not only is he now the Director of Homeland Security, a Former Vice President of the USA, former AMP Party President, but he's also my friend. I truly believe that everyone
NEEDS MORE GREELING!
There's further bustling out in the hallway, and the room starts to fill up with uniformed members of all kinds. There's highly decorated EZC, USAF, Seals, eUS Mil, Marines, S.H.I.E.L.D, Black Sheep, Militias and more, they just keep pouring in and taking seats at the table. I know that something is going on when Wild Owl, Disco and Lemi come in. I head for the door, I know it's not my place. I almost run straight into The President. He grabs my arm, apologizes for not being able to include me at this time and hands me something:
He tells me to keep it and that he just used this pen to sign in a whole stack of new laws. On my way out he whispers that Japan has just invaded Alaska and perhaps I should stick around the office awhile. Again, I am awestruck and reminded why I love to serve at the pleasure of The President.

For Greeling:

_________________________________________
Secretary of Media:
Dave Gulya
Deputy Secretary of Media:
Jude Connors

[POTUS] State of the Union - Day 2437
http://www.erepublik.com/en/article/-potus-state-of-the-union-day-2437-2418467/1/20[WHPR Day 2438] Three To Get Ready
http://www.erepublik.com/en/article/-whpr-day-2438-three-to-get-ready-2418747/1/20
---

Be Sure to check out these Official Government Newspapers for the latest News!