Day 2,391, 14:40
•
Published in United Kingdom
•
by Department for Education
"What sculpture is to a block of marble, education is to the soul." Joseph Addison
WE LOVE THE NHS WEEK!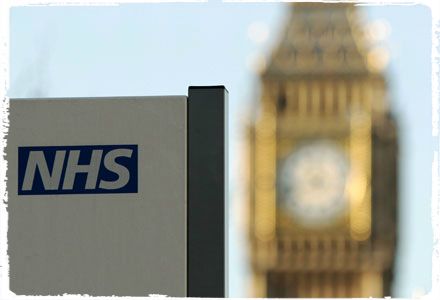 Have you heard of the NHS? One of the eUK's greatest non-partisan institutions founded by our CP, it supports new players lvl 1-29 with food supplies on a daily basis along with a plethora of other services from Mentoring to the eBrit Uni . All of this only made possible by the dedicated volunteers and donors who support the service!
If you're between lvl 1-29 and a eUK Citizen and a fighting member of any eUK Military Unit then you should be signed up already! Click here to get registered now and start taking advantage of this amazing service!

NHS Mentoring Programme!


Don't forget to sign up for the NHS Mentoring Scheme when you sign up for the NHS. Get a helpful, friendly and experienced mentor to advise you and help you get to grips with the eUK. Just tick the box when you complete the NHS Sign up Form.
eBrit Uni

"Our aim is to help players who are new to eRepublik who need that little helping hand - and we've all been there."
Under the umbrella of the NHS is also the eBrit Uni system run by the lovely Madelina de Melrose. An amazing service that helps you get to grips with the basics of play whilst rewarding achievement take the time to sign up today
Check it out here-
http://www.erepublik.com/en/article/ebrit-university-how-it-works1-2402697/1/20
or Drop
Madelina De Melrose
a message.
So guess what! In celebration of this grand institution and its contribution to the eUK here in the Ministry of Education it is officially (unofficially)
WE LOVE THE NHS WEEK!
That's right celebrate it people
The Ministry of Education, thanks to the grand work of Massacar and his messaging powers have Surveyed your thoughts on the NHS and here we go a sample of our unanimous findings!
"Without it, I probably would have rage quit 2 months ago."
"Fantastic"
"I've received food daily, without fail, since I signed up. "
"(I)Think the program is a good cause, run by good people."
"I think the program is great, and is a key resource for keeping young players in the game, it enables so much more activity if a player has enough food, so I think it's one of the better things this country has going for it."

Donations to the NHS:
The services provided by the NHS are all paid for through the generous donations and voluntary efforts of the Citizens of the eUK. If you wish to make a contribution get in contact with Director of the NHS –
Alan Warwickshire
More on the NHS and Much More To Come From Your Education Ministry Team Subscribe and Check back for more information than you can handle
🙂

This Message Was Proudly Presented By Your Education Ministry Team
Minister of Education - Lazarus Eternal
Deupties- Massacar, LongshotzZ
Post your comment
What is this?

You are reading an article written by a citizen of eRepublik, an immersive multiplayer strategy game based on real life countries. Create your own character and help your country achieve its glory while establishing yourself as a war hero, renowned publisher or finance guru.