Day 1,849, 13:41
•
Published in Germany
•
by Bundeskanzleramt

Hallo eDeutsche Bürger und Bürgerinnen!
Heute gibt es wieder ein Update, was in den letzten Tagen so geschehen ist.
UK-NE:
Wie manche sicherlich mitbekommen haben, hat ein Kongressmitglied im Vereinigten Königreich Deutschland als Natural Enemy vorgeschlagen. Dies war allerdings nicht mit der Regierung oder dem Kongress abgesprochen, woraufhin es abgelehnt wurde. Aus taktischen Gründen wird bei so einer Situation gleich von uns ebenfalls ein NE-Antrag gestellt. Auch dieser wurde abgelehnt, sobald wir wussten, dass der britische Vorschlag nicht akzeptiert werden würde.
Asgard:
Vor wenigen Tagen hat die Allianz Asgard, bestehend aus Finnland und Schweden, Deutschland eine Testmitgliedschaft angeboten. Dabei hätten wir näher mit ihnen zusammengearbeitet und nach einer gewissen Zeit hätten wir dann eventuell Vollmitglied werden können. Ich habe dieses Angebot dem Bundestag dargelegt und nach einer Diskussion zur Abstimmung gebracht. Heute Abend wurde der Vorschlag dann mit über 60% abgelehnt.
Interessante Artikel:
Heute werde ich mal ein bisschen Werbung machen.
Zuerst lege ich jedem die Teilnahme am
IWS-Spiel
des Communityministeriums nahe. Auch wenn die erste Runde bereits vorbei ist, es wird noch 5 weitere geben und man kann jederzeit einsteigen. Und natürlich gibt es auch etwas zu gewinnen.
Ebenso kann man weiterhin am
Adventskalender
teilnehmen.
Der Stuhlmann des Bundestags hat einen Bericht über die Aktivitäten unseres Legislaturapparats
veröffentlicht
.
Ganz dem weihnachtlichem Geiste entsprechend führt Enyavar die
Baguette-Aktion
weiter. Wenn ihr Essen sucht, könnt ihr hier etwas bekommen oder etwas loswerden, wenn ihr zu viel habt oder einfach nur Anderen helfen wollt.
Wer ein paar Neuigkeiten aus der Welt haben will, kann sich
diesen Artikel
des irischen MoFAs durchlesen.
Maxi Fifole
Präsident eDeutschlands

Hello eGerman citizens and friends from around the world!
Today a short update on what has happened over the last few days.
UK-NE:
As some of you may have noticed a member of the British congress proposed Germany as NE. However this was not talked over with the government or the congress which was why it was then rejected. For tactical reasons we usually start a counterproposal. This was rejected as soon as we knew that the British proposal would not pass.
Asgard:
A few days ago the alliance Asgard, consisting of Finland and Sweden, offered Germany a trial membership. This would have meant that we would have worked closer with them and after some time might have gotten the chance to become a full member. I I presented this offer to the Bundestag and after some time for discussion started a poll. This ended this evening with more than 60% voting against the proposal.
Interesting Articles:
Today I will do some free advertising.
First of all I suggest everybody to take part in the
IWS-game
by the Ministry of Community. Even though the first round is done there are five more to go and you can enter anytime. And of course there is something to win as well.
The
advent calendar
is still going and you can participate every day.
The chairman of the Bundestag has hat einen Bericht über die Aktivitäten unseres Legislaturapparats
published
an article about the activities of our legislative branch.
Enyavar is continuing the
Operation Baguette
. If you are looking for food you can get here, or can get rid of some if you have too much or just want to do something good for your fellow players.
Looking for some international news? Then read
this article
by the Irish MoFA.
Maxi Fifole
President of eGermany
Offizielle Zeitungen / official governmental newspapers: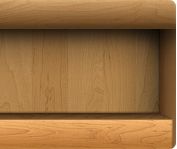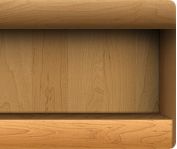 Post your comment
What is this?

You are reading an article written by a citizen of eRepublik, an immersive multiplayer strategy game based on real life countries. Create your own character and help your country achieve its glory while establishing yourself as a war hero, renowned publisher or finance guru.