Day 1,752, 12:26
•
Published in Germany
•
by Bundeskanzleramt

Sehr geehrte Germarkianer,
vielleicht habt ihr es ja mitbekommen, ich bin nun euer neuer Präsident. Ich will gar nicht groß herum palavern (Danke an meine Wähler, bin fol glücklich, dass so viele mir vertraut haben unso), das übliche BlaBla lass ich dann auch gerne weg (CP is einfach der härdeste Job, so viele Orgs und Accessierungsverteilungen *ächz*) und komme direkt zum Wesentlichen.
Erst einmal zu der Schwedensache:
Gestern wurde Berlin & Brandenburg in einem Widerstandskrieg befreit, im Moment läuft gerade ein weiterer Widerstandskrieg in Meck-Pomm. Diese Aktionen gingen weder von unserer Regierung aus, noch wurden sie von ihr unterstützt, genau wie das der Vertrag mit Schweden vorschreibt. (Wer diesen nicht kennt,
hier
nochmal nachlesen!) Es stellte sich jetzt natürlich die Frage, wie weiter vorgegangen werden muss. Nach kurzem Gespräch mit dem schwedischen CP steht fest: Schweden wird am 8. dieses Monats die 90g im Vorraus bezahlen, der Vertrag wird aber daraufhin erst einmal außer Kraft treten, da Schweden sich im Moment im Krieg mit Lettland befindet und eine Rückholaktion so derzeit nicht durchsetzbar ist. Wenn die Zeit gekommen ist, werden weitere Gespräche stattfinden, in welchen über die Wiederaufnahme des Vertrages diskutiert wird. Unsere Beziehung ist, nach dem kürzlichen MPP, jedoch weiterhin gut, die Schweden wissen, dass die Widerstandskriege nicht von uns ausgegangen sind, deshalb sind sie, was weitere Verhandlungen angeht, gesprächsbereit.
Ein wichtiges Thema meiner Amtszeit wird natürlich unsere zukünftige außenpolitische Situation sein. Nachdem Frankreich gestern offiziell aus TERRA
ausgetreten ist
, zeichnet sich der baldige Zerfall TERRAs deutlich ab.
Morgen wird es dann ein Meeting mit meinen Finanzexperten geben, Themen sind die MilitaryUnit-Förderung und die allgemeine aktuelle Finanzsituation.
Die Minister haben alle ihre Arbeit aufgenommen (das aktuelle Kabinett könnt ihr
hier
nachlesen), ich hoffe, dass uns ein guter Monat bevorsteht.
o> BadMax

[English Version]
Dear Germarkians,
maybe you've noticed it, I'm now your new president. I do not want to blabber much (Thanks to my constituents, I very happy to see that you trust me), the usual BlaBla I leave then also away (CP is simply the hardest job, so many orgs and access distribution *sigh* ) and come straight to the point.
First to the Sweden thing:
Yesterday Berlin and Brandenburg was freed in a resistance war, at moment just another resistance war runs in Meck-Pomm. These actions were not started of our government, nor were they supported by it, as the treaty says. (Who does not know this treaty, read
here
!) Now the questions was how should we continue? After a brief conversation with the Swedish CP it was clear: Sweden pays us the 90g for this month on the 8th of september, but then the contract will be paused because Sweden is currently at war with Latvia and a recall campaign would be very hard at moment. When the time comes, further discussions will take place, to discuss how we could reopen the contract. Our relationship is, after the recent MPP, still good. Sweden also knows that the resistance wars were not supported by us, so they are willing to talk in terms of further negotiations.
An important theme of my term will be of course our future of international affairs. After France yesterday officially
left
TERRA, the situation in TERRA is worse than ever.
Tomorrow there will be a meeting with my financial experts, topics include the Military Unit-promotion and the general current financial situation. Ministers have all taken their work (you can see the current government
here
), I hope that a good month lies before us.
o> BadMax

Offizielle Zeitungen / official governmental newspapers: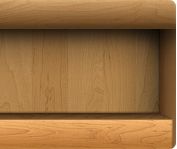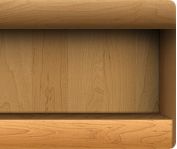 Post your comment
What is this?

You are reading an article written by a citizen of eRepublik, an immersive multiplayer strategy game based on real life countries. Create your own character and help your country achieve its glory while establishing yourself as a war hero, renowned publisher or finance guru.