Ziua 1,826, 09:40
•
Publicat în United Kingdom
•
de Thomas765
Hello there
,
The Reform Machine, as I so put it a few days ago, is building again. As such there are many ways to get involved in the party if you are a member or wish to be a member.
First of all, let me give you a brief overview of the party:
We are one of the only centre-right parties in the United Kingdom, however, I like to think of the UKRP as being a freethinking party, where people of all views come. It has been that way for a while. We are a rather small party now but in our history, we have elected quite a few presidents and for much of 2011, we had the largest number of congressmen.
We are now rebuilding
.
Policies and articles
We are currently reforming our policy on the forums. More information on that will likely crop up after the party conference tonight.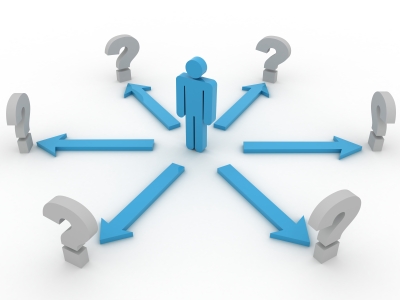 Darkmantle has released the first article on members of the UKRP. More are due to be released today or later on this week. It can be read here:
[UK-Reform] Meet the UKRP: part one
For a party article, it has received an astounding number of votes. I wish to thank all who voted for it and to continue voting for our articles.
On articles, I have re-done UKRP newspaper image templates. They have been used in this article. I thought a change of colour was necessary instead of having just black, white, red and blue. It now looks visually more appealing.
Debates and surveys
Over the course of this party presidential term, we will be doing a few surveys for our members to take part in. The most recent one was a survey about about political orientation in real life. If you have access to the UKRP forums, then you can find out more information
here
. If you don't have UKRP forum access but are a UKRP member then you can request here:
http://tinyurl.com/UKRPaccess.
The same survey has been distributed to UKRP members in-game. The results will be published in several days to let people be given the chance to complete it. Of course, this won't be the only survey you, as members, can take part in. There will be several over the course of the month and gives the UK a show of what people support or think!
In addition to this, after having spoken to ApronChef, we agreed to jointly having several opinion polls, surveys and debates between the UK Reform Party and Every Single One to show what each other's members think and for our members to get to know each other more. This makes it simpler as more people will be covered by one form or poll instead of two. It also encourages debate. It should be fun!
Fun
mittekemuis
has organised a party radio that we can use to listen to music - anything we want at any time! It's a fun method to get people to know each other by comparing music tastes and such. You will be required to have IRC access (which is mentioned below) to listen to it though.
We are currently taking part in the good old song of the article contest. Several members have nominated a few songs for inclusion into articles and we are currently discussing them and voting on them. The three songs that were nominated have some relation to the aforementioned radio. They are:
"Africa" by Toto
(nominated by Darkmantle)
"Speak softly love" by Andy Williams
(nominated by Lionbeard)
"Mrs Brown you've got a lovely daughter" by Herman's Hermits
(nominated by Kain Propan)
For this article, I've named
"Another Brick in the Wall"
by Pink Floyd as the song of the article! Enjoy!
Party Conference
Tonight (Monday), the UKRP will be holding a party conference on IRC. If you wish to get involved, send over a message to Thedark Ace, our PP and he'll sort you out.
IRC and forums
Both IRC (
to find out more about IRC, click here
) and the
forums
are equally used methods of communicating with our active membership.
IRC
Our public IRC channel is #ukrp on the Rizon network. If you aren't a UKRP member and wish to join us, then feel free to join. If you are a UKRP member, ping any of us ops and we'll get your sorted with access to our private channel. To give you a comparison of our activity, around 15 to 20 people attend IRC at certain times!
For a simple link to our public IRC channel then
click here
, select your nickname and then speak to one of us in the channel. Someone is usually around most of the time.
Forums
We use the official eUK forums as means of communicating with each other outside of the game. In addition to this, many party activities are organised, planned and started there, so if you want to get further involved in the party then you can join us there.
The forums can be found here:
http://forums.erepublik.co.uk/
As soon as you have registered or logged in, you can request UKRP access by posting here:
http://tinyurl.com/UKRPaccess
Support
If you require any support then feel free to contact any of us!
Join the United Kingdom Reform Party!How?
Click here to join the party.
I want to get involved!
Click here to sign up to the eUK forums.
Click here and make a thread asking for UKRP private access, including your citizens profile link. To do this you must be level 13 and a member of the UKRP.
Click here to get on IRC, a way to chat with people on eRepublik and more importantly US! Type - /join #ukrp - once connected.
I have a problem or want to know more!
Any questions, any problems, anything at all. Feel free to PM me and I will help you with whatever you need.
Thank you for reading!
Thomas765
Join the UK Reform Party!

Join the Legion!


---
On a parting note, have some Zooey Deschanel and Adam Levine...
Postează răspunsul tău
Ce este asta?

Acesta este un articol scris de un cetățean eRepublik, un joc de strategie bazat pe țările din viața reală. Creează-ți propriul cetățean și condu țara ta pe drumul ei spre glorie. Îți poți câștiga faima în războaie, luptând ca un erou, în presă, scriind articole, sau construind un imperiu financiar.