Day 3,118, 11:53
•
Published in USA
•
by USAF Media

Resource Wars Supreme Commander Yui "Ike" MHCP001 (center), with
Battle Managers Resoula, Gnilraps, Kalos Hoenn, Melissa Rose, ubuntu21 and Wild Owl.
Looking on (back row) are Eugene Harlot, Gaius, Jewitt, Knojerakk and Tremaine.
---
USAF Weekend Newsletter - Day 3118
---
Dateline:
Friday, June 3, 2016 (Day 311😎Location:
United States Armed Forces
HQ, Denver
In Today's USAF Newsletter:: 1 :
America Honors Battle Managers
: 2 :
Resource Wars Map & Update
: 3 :
USAF Announces Rewards for Battle Heroes
: 4 :
Recipe for Success
: 4 :
Humor in Uniform
: 5 :
America at War
: Newsreel :
-
GI's are the Real Heroes
Editor's Notes:
Beginning next week, the expanded USAF Newsletter will be published on Wednesdays only. Tune in to Monday's WHPR for a Media Dept announcement.

America Honors our Resource Wars Hero
.. by USAF Newsletter Co-Editor Illiguy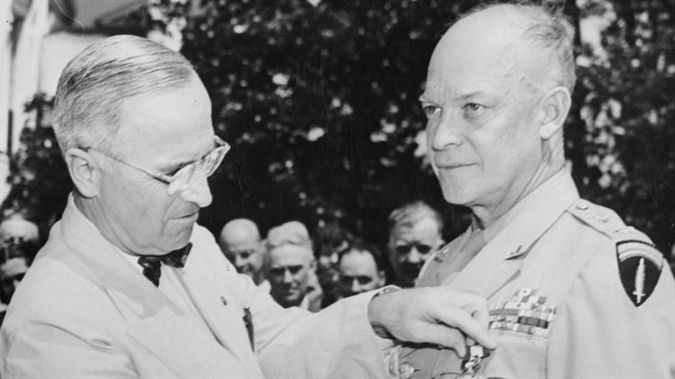 "Has it only been a month?" thought Yui
"Ike"
MHCP001 as he received his commendation from a beaming President
"The Buck Stops Here"
Bubblar. "A grateful eNation gives you its thanks," Yui heard the Big Red chomping Southerner say, as if from far away. As President Bubblar affixed the Oak Leaf Cluster to his uniform, the awards rapidly accumulating on his chest, Yui heard the faint, yet unmistakable sounds of bossa nova finding their way into the press room from the White House kitchens. In an instant, he was back in the war room that fateful night Neodymium dropped.
Everything was all laid out. Resource maps, timetables, list of tanks, scouting reports. The only thing left was to fire up his trusted radio to communicate with his top ranking commanders. He clicked the knob and heard the reassuring voices of
"Bradley"
Resoula and
"Patton"
Gnilraps. Coming in loud, but not necessarily clear, was
"MacArthur"
Oblige. Most curiously,
"Monty"
, The Dark Knight, was cutting in and out. Supreme Commander Yui couldn't decide whether to jettison his access, or leave it be.
But there were more pressing matters. The clock was ticking, and the enemy lines would soon break, exposing that rarest of rare Neodymium to the allied forces. In his mind's eye, he could see it, the element shining in all of its Neodymy glory. Its radiance upon bleak British shores locked Yui's battle plan into his consciousness. With a few deft turns of the radio dials, he silenced the increasingly confusing shouts from his subordinates. The line was holding, holding ever so still and strong, the prize coming perfectly into view…

Again, the bossa nova. Yui was back in the press room. Just beyond the flashbulbs, he could make out the floppy ears peeking around the sunhat of his eMother, Beachbunny. For one fleeting moment, Yui thought he saw his eFather, Trekker, but the image was in and out of his grasp as quick as the Neodymium…
Those thrice-darned Brazilians, what with their capoeira, beautiful beaches, and yes, the sickeningly soothing sounds of bossa nova. Yui's plan has been executed to perfection, but the fickle friends from the Southern Hemisphere couldn't resist charging into the breach, obscuring the Neodymium from Yui's eagle-eyed gaze. The precious resource was hopelessly out of reach for the Americans, and the Brazilians came in too hot. Behind the enemy lines lurked a wayward Canadian, and upon seeing such a wonder as Neodymium, pocketed it.
"The eUSA cannot wait to see what the future holds for Yui," continued President Bubblar. A rustling of leaves outside the open press room window jolted the Supreme Commander back to the present. With his hand to his newly earned Oak Leaf Cluster, he swore he saw an owl taking flight from a maple tree, but he couldn't be sure. It's hard for a suitor of sand to see with snow in his sights.

Resource War Map, Update and Analysis
.. by Media Staff War Analyst, NSC Co-Chair Kalos Hoenn
Thanks to the hard work of American and allied fighters, and our NSC group,
we have been able to reach 19/20 Bonuses
Hosting Training Wars with our Allies takes more than a simple message, but a pre-planned coordination with a coordinating group message system so both sides of the party are able to understand the rulings in the agreement.
Here we see our Training War with Ireland, hosting the battle of Cork, and on the side, we have another battle with the United Kingdom hosting this time around, with the battle being at Wales.
With the guidance of this month's NSC group, America received 19/20 Bonuses for the upcoming month. Since our Northern Bacon-Hat Neighbor, Canada, received Neodymium, it is quite likely that we will strike a deal so that we can complete our Bonuses by renting the region. Nothing is set in stone, but it appears that the workings of this plan are underway.
Edit: Canada's MoFA has posted in the Comments, below, that they intend to rent the region to Romania. Stay tuned for more details as they come available.
During post-Resource Wars the Department of Defense Orders will revert back to it's original format, with a couple of changes being added. Be sure to continue this momentum of activity. When we can coordinate at the most efficient, we'll continue to have our DST (Daily Strike Times) so we can group and attack to win key battles.
Be sure to read the
DoD Orders
for more information.
Also, have a look at Antonio Wimer's
Resource Wars Analysis 2/2
. It's loaded with charts, graphs and cool colors.

USAF Announces Rewards Program
.. with USAF Commander Hale Kane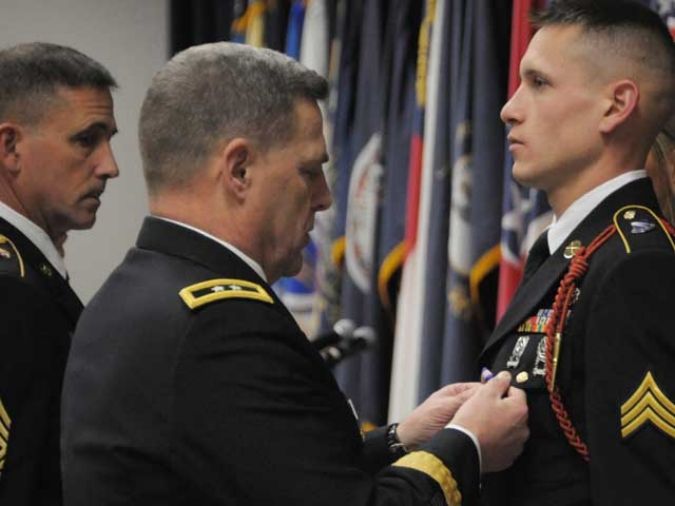 As the Resource Wars wind down, US Armed Forces Commander Hale Kane announces a new program to benefit USAF soldiers. There's
free gold
involved, so
pay attention, soldiers!
Starting Monday, June 6, be sure to take screenshots of your Alerts page every time you win a Battle Hero Medal in a DoD Orders battle. For the first few days, just set them aside-- save them with an online image editing service and save the URLs.
Next week's USAF Newsletter will include a link to the form to fill out. You may also get the link from your Quartermaster or Regiment Captain.
Once the form is ready, you'll fill it out and attach the image, and you'll get paid an additional 5 gold.
Here's the tl😉r
-- starts Monday, DoD fights only, save your screenshots, wait for the form next week.

Recipe for Success
.. developed by Newsletter Editor George Armstrong Custer

Humor in Uniform
.. developed by Newsletter Editor George Armstrong Custer
Let's try "Caption This" again. Last time, no one played.
Win $25 just for posting a funny caption in the Comments. 1 Gold to the winner.

America at War
.. developed by Newsletter Editor George Armstrong Custer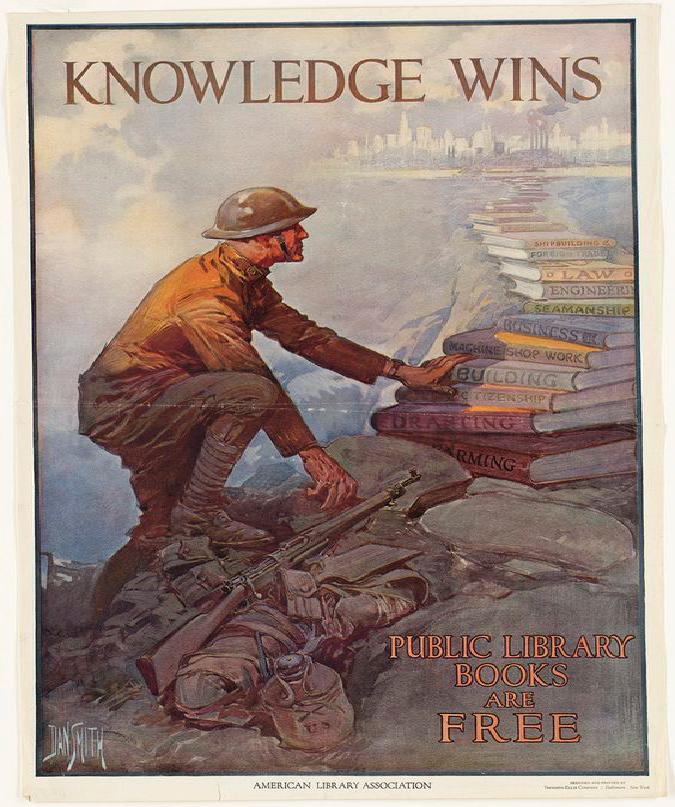 Shout it out, "OOOh-rah!"
USAF members who comment receive 10 q7 weapons!
America Honors Battle Managers
www.erepublik.com/en/article/2600276/1/20
PLUS War Map, BH Rewards, 8000 Pancakes,
Caption Contest and Vintage Poster

:::
3118:303