Day 1,634, 16:52
•
Published in USA
•
by Chance Harrison
COBRA
is Unofficially, Chance's Official Battle Ready Army.
See what I did there?
The deets:
A.
All members are free to fight where ever they choose without prejudice. Merc fighting is strongly encouraged as is True Patriot fighting. "I want gold just like the rest of you." Since we're not funded by the eUS Gov't aka OMS we don't follow DoD Orders to the letter. "This pisses off the elites." Too bad so sad.
B.
We encourage you to wear our avatar so as to signify your allegiance and who you represent.
Example Avatar:
C.
Supplies are given in the form of
Q6
weapons daily. Max of
20
on Mondays, Wednesdays, and Fridays. Other days are based on Strength, rank and health recovery. Supplies are given to those who work in our companies. You will be paid a daily stipend of 10 CC on top of your weapons allotment. Communing is
NOT
mandatory to join our MU only to receive weapons.
D.
There will be 4 ranks of members.
Infantry/Troopers
-Recruit-Sergeant***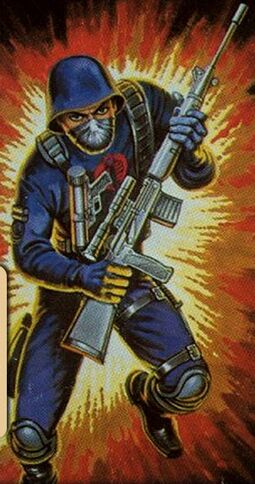 Vipers
-Lieutenant-Supreme Marshal***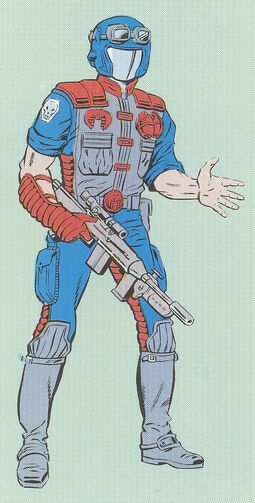 Crimson Guard
-National Force-GoW***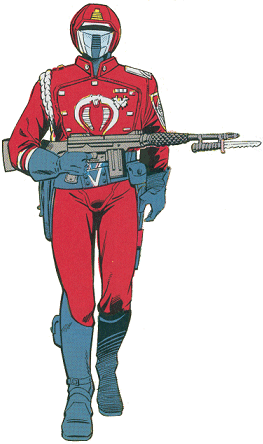 COBRA Officer
-
Status reserved for 2nd Commanders, and Captains.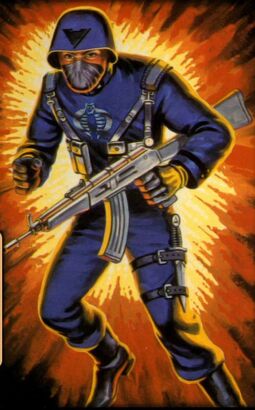 E.
Timed Strikes, a.k.a
COBRA
strikes are in the works and may be coordinated with other MUs for mass effect while we grow.
F.
We are not affiliated with any particular party or faction.
G.
You are not a number but a face and a friend. A comrade in arms and brothers/sisters to the end.
H.
IRC
#CH
(Moderated Chan, lurk and await access.)
IRC activity is encouraged but not compulsory.
I.
Most importantly have fun.
ANYTHING
to the contrary will not be tolerated and will result in immediate dismissal. Also inactivity without notice for 30 days will also result in termination but we'll remember you fondly.
Apply today!
(No one will be accepted witout first being screened for awesomeness.)
Failure to adhere to this policy results in removal from the MU after 3 days.
****New Enlistees are paid 5000 CC after 60 days of enlistment and with Active service.****
Post your comment
What is this?

You are reading an article written by a citizen of eRepublik, an immersive multiplayer strategy game based on real life countries. Create your own character and help your country achieve its glory while establishing yourself as a war hero, renowned publisher or finance guru.