Day 1,005, 16:03
•
Published in Canada
•
by Samuel de Champlain
Dear eCanadians,
The monthly race for Congress is near and I will have the priviledge to lead Union Nationale troup for a last time.
I will be a candidate for eQuebec, the Nation of my heart, and the reason for my implication in eRepublick for more than a year and a half.
I will conclude my political carrer, the same way I have started it, as a representative of the aspirations of Quebecers in eCanada.
Numerous months have gone by since my return to eCanada, following the world armed conflict of WWIII.
During this period, we have seen eCanada completely collapsing, until the final battle of Ontario.
At this time, I was playing for at least 6 months, and the utilisation of french language in media was totally inexistant. All governemental communications were exclusively in english.
My contribution to the foundation of Union Nationale party, allowed the development of a wonderful political party, that have evolved in an important player in the political affairs of our country.
French language is now recongnized as an official language for governmental communications. It is now a reality that french speaking canadians players can contribute to the development and the evolution of eCanada.
As I will conclude my political carrer and be retiring, UN will continue to add diversity and cultural enrichment to eCanada.
I would like to invite eCanadians to continue to work in harmony with each others, considering our cultural difference, in an open-minded point-of-view.
Greetings to all, and best wishes for your continuation in eRepublik.
Sincerly,
Samuel de Champlain.
7th Union Nationale President.
former Congressman of eQuebec.
Director of Banque Centrale du Quebec.
day 1006 of the New World.
August 22, 2010.
_______________________________________________________________________________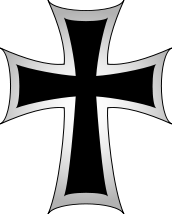 Chers membres de l'Union Nationale,
la course mensuelle au Congrès du eCanada approche, encore une fois.
J'aurai le plaisir de guider nos troupes pour une dernière fois.
Je me représenterer une dernière fois comme candidat au eQuébec, la Nation de mon coeur, et la raison de mon implications dans eRepublik depuis maintenant plus d'un an et demi.
Je terminerer ma carrière politique tel qu'elle a débuter, en temps que représentant des aspirations des québécois au eCanada.
De nombreux mois se sont écoulé depuis mon retour au eCanada, suite aux conflits mondiaux armés de la Troisième Guerre Mondiale.
Cet événement avait vu le eCanada s'effondrer complètement, jusqu'à la prise de sa capitale par les forces de PEACE.
À cette époque, je jouait depuis plus ou moins 6 mois et l'utilisation du français dans les médias était très faible et toute les administrations gouvernementales du eCanada était opérées en anglais exclusivement.
Ma contribution à la fondation de l'Union Nationale, permis par la suite le développement d'un parti fabuleux, qui se tailla une place de choix, à ce jour dans les affaires du pays.
Le français est reconnu comme langue officielle et les gouvernements doivent s'adressés aux citoyens du eCanada de façon bilingue. Cela est maintenant réalité.
Les membres de l'Union Nationale, éliront mon successeur lors des prochaines élections à la présidence du parti.
Je dois vous mettre en garde des risques afférent à cette transition.
En effet, notre parti a vu son nombre croitre (+20 membres) de façon très rapide (24h) et d'autant plus étrange que ce sont tous de nouveaux joueurs de quelques jours.
Il est possible que des taupes ait infiltrer nos rangs et s'apprête à tenter une quelconque prise de contrôle.
Dans l'optique de contrer ces possibilités, les membres de l'Union Nationale devraient visiter le forum du parti et contribuer de par leur idées et leur implication à préserver la solidité du parti et à contribuer à son rayonnement.
Mes très chers frères et soeurs, je prendrai ma retraite sous peu et vous invite à faire partie de notre prochaine course au Congrès.
Je vous invite aussi à consolider les capitaux dont dispose notre organisation. À cette date, et jusqu'à la fin du mois, j'annonce que je déposerai dans les coffres du parti un montant équivalent à tout les dons qui seront reçus à partir de maintenant.
Vive le Québec,
Vive l'Union Nationale,
Pour la Gloire et pour l'Honneur !
Samuel de Champlain.
7e Président de l'Union Nationale.
ancien Congressman du eQuébec.
Directeur de la Banque Centrale du Quebec.
jour 1005 du Nouveau Monde.
21 août 2010.
English version to be release soon. Watch out!