Day 1,832, 09:26
•
Published in USA
•
by Cicero Alvez
My fellow America!

Five days ago, the Council of Elders who run our country finally think the time is right to NE someone, and they decide it would be Mexico. Whether they come to this decision after thorough discussion with our elected representative and doing so with our best interest in mind (I hope so), or they just make this thing up under the guidance of The Oracle of Delphi (unlikely, but I can't honestly rule out that possibility), one thing for sure; the people--the very core of this country, the one who propped up their so called "unity regime"--were HAPPY.

The people were happy that, as a great country, we will have a chance once again show our might to the world, so international community will be able to see what are true e-American made of. The people were happy that our Elites finally granted us a chance to be a Patriot for our own country instead of working as unpaid war dogs to our so-called allies. The people were happy that we will, once again, work collectively to send a clear warning to all our adversaries; you mess with eUSA at your own peril!



There were also a lot of hope.

The whole country were uplifted as we prepare ourself toward the upcoming war. There were talks (and also hopes, see the pictures above!) among the people about more bonuses, the end of economic hardship, and the possibility of securing the 8th Hottest Hollywood Boobs as the spoils of war once our troops occupied Baja.



Undeniably the most effective rallying cry ever!

.
.
.
.
.
.
.

And then we found out what their real plans are...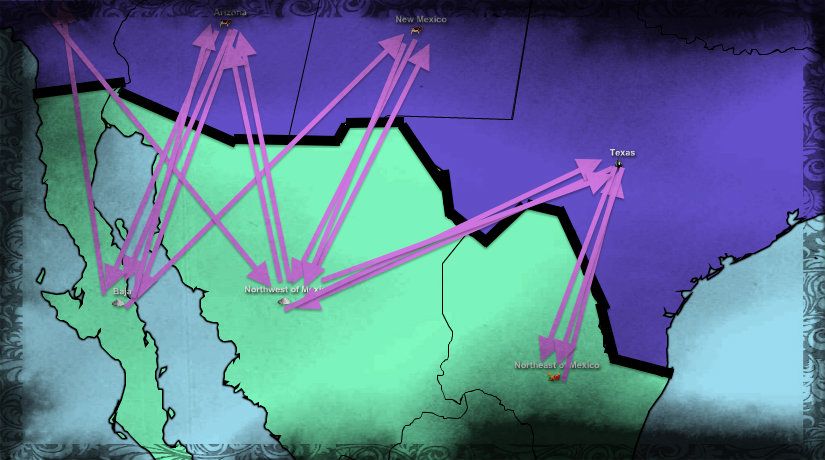 It's a f*cking Training War. How's that for a turn-off?

As it's turns out, this whole Mexico Campaign were nothing more but an elaborate publicity stunt to appeased disgruntled population, and to fend off critics. Seriously, guys? There were only one class of person who regularly use war to distract population from their failed domestic policy. They're called "DICTATORS".



Really?

In latest WHPR edition, our Council of Elders once again recycle their old Anti-PTO argument, trying (in vain, I'm sure) to convince us that despite the mounting opposition--not only from AFA members but from a lot of historically patriotic e-American players (regardless their RL citizenship) as well--their strategy is working! And DHS throw in this "report" as their so-called "proof":



DHS: "Your Honor, we'd like to cite this picture as Exhibit A."

To quote, "As you can see from these numbers, PTO votes have not been gaining support over the past few months while ATO votes have retained their strength. This proves that by denying bonuses, we are making our country less appealing to those who would like to come to our country and PTO us." But everyone who understand how a little something called "numerical system" works would be able to tell you that despite DHS claim, AFA are actually hold firm while we're loosing around 400 votes because, I don't know, PEOPLE ARE MOVING TO BRAZIL FOR THEIR 10/10 BONUSES?

That's being said, I cannot help but wonder; "Is it possible that our Government, the guy who we elect to keep e-America great, were lying to us?" Well, whatever that is, I certainly hope our government wouldn't resort to give us this kind of answer:



Fact? Or smear campaign? YOU decide, America!

Fine! Training war were better than nothing. But this is not what the people ask for! We want our bonus back. Some people want it so badly that they resort to creating some kind of meta alliance to sell damage to the highest bidder to offset the loss caused by our government "lose our bonuses" policy. They hope, by doing this, they could solicit some compromise from our government to bring at least some bonus back. I believe, when Mexico NE proposal came out, and the Government were likely to let it pass, these people were overjoyed. But after latest WHPR edition, I can imagine they all make this face: 🙁.

What make it worst is the fact that even if those "lose our bonuses" policy did have caused AFA some problem in recruiting new member, the PTO agent who already here wouldn't just simply leave us alone. If these people always leave country with bad bonuses, RL New Zealanders will already have their country back by now. But do they?

So, instead of continuing the same fail and destructive policy who could potentially last FOREVER and alienating more and more people to AFA side every day--while simultaneously throw in some "Publicity Stunt War" every six week--, why don't we try to occupy Mexico, for a change. That will make people happy. Put up a poll if you don't believe me! I mean, the government put up a poll to determine the success (or, most likely, lack thereof) of Cerb Administration. Why can't you apply the same measure to gauge the people wish on our "bonus question"? Are you worried AFA will hijack the poll? Exclude them! You guys already done that enough time, you'd be a pro by now.

Or better yet, make it a REFERENDUM. Therefore all American will have a say on this matter. I mean,... the people do still have a say in how their country should be run, doesn't they? Otherwise...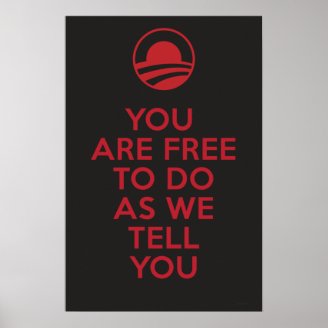 So, this is the truth? This is e-America? This is the land of the free?

On the last note:

I've had only wrote two article in my entire e-Life, and both times, I practically taunt the Elites (RGR term) a.k.a. our Council of Elders (my term 😁. They'll probably hate me by now, but honestly, I don't care. I'm a LOGIC sympathizers and will support all logical decision by our Government. The problem is, I don't see a lot of that lately, and I believe most of the people of the USA agree with me. Please write your opinion below 🙂.
Post your comment
What is this?

You are reading an article written by a citizen of eRepublik, an immersive multiplayer strategy game based on real life countries. Create your own character and help your country achieve its glory while establishing yourself as a war hero, renowned publisher or finance guru.