Day 2,035, 06:52
•
Published in Croatia
•
by Bad BIue Boys
Well obviously this is going to be my first article written on english, I'm apologising for any mistakes that will be made very soon. I'm RL Croat and I don't speak english so good. What I'm going to write which should be on english?
We're witnessing
huge domination by TWO
alliance over any other alliances and groupations. It's been some time since EDEN is dissolved and it will take a lot of time to build anything similar to what EDEN used to be. To reach that kind of organisation and mutual cooperation.
But we have to start from somewhere
...I believe USA, but also the rest of the eWorld is aware that
CoT isn't real alternative to TWO, it's pretty sure now that CoT could never resist against alliance stronger then them.
Why? Because it's artificial alliance, made for wrong causes and never actually became a Brotherhood. Yes, there are countries in CoT which love and care for eachother,
but when you look more closely you realise CoT will never succeed.
It all started with USA attack on Serbia
, that was
a day when CoT died
and I'm telling you CoT will die very soon. Why is that so? Some CoT countries refused to help their ally and alliance member USA, especially Chile and Macedonia.
Since that happened trust in CoT is ruined and members of CoT will never feel the same.
USA as one of the strongest if not the strongest country of CoT never got a chance to win against Serbia. Yes, they had some
successful battles, but it's primary because of massive help from their friends who aren't actually CoT members, firstly eCroatia
, we proved once again that we're realiable ally, no matter what happen and no matter which alliance is in lead. We do not care about damage, we care about friends. I'm pretty sure that USA know that now.
What is the next step?
Well, as title says,
it's your call USA
. I believe people of Croatia are very open on
creating a new alliance, with strong foundations.
Since USA has a reason to be unhappy with CoT, not only because they aren't organised, but especially because they didn't provided help to friend in need. That should be a reason enough to consider a new alliance. I'm pretty sure our Governments are already on it in some way. But why wait?
Dear USA, you should make a brave call once again, you proved yourself as a loyal ally
to your friends while helping Albania, Finland, Ireland and Croatia even though we wasn't in the same alliance, that's why I believe you deserve us and most of eCroatians would agree with me on that.
Another ally and friend is my dear Brozil, since I'm ambassador there I know how much they care for their allies
, I know how much help they put in our campaigns and most of all none of us has a problem with them.
So we have three strong countries:
Croatia, USA and Brazil
.
I'd add few more not so strong, but always loyal countries as BiH, Ireland and Albania
, they stayed loyal through all storms and troubles, they are the material I'd like to build my new alliance with. So there's six of us: USA, Brazil, Croatia, Ireland, BiH and Albania, six of us who would be a strong foundation for an alliance. We can also add
Turkey
to this list, they surprised me with their attitude towards eCroatia and TWO. They stayed loyal and won my trust for the first time in eHistory. Let's not forget the loyal part of
Greece
who would maybe even consider a new alliance as a new alternative and chance.
It would be hard, we'd be the
"weaker"
side if you look only damage, but we'd also have a
time to organise our alliance
and to put the organisation on its maximum. It would take some time before we'd be ready to accept anyone else in it and I'm sure that with end of CoT many CoT countries would like to find a new home, a new brotherhood. It would be our choice who to accept and who to reject, I'm sure we'd pick wisely.
We'd need people who are capable of leading a new alliance, we'd be on our way to make something new, something like Atlantis and EDEN used to be - a real Brotherhood.
Just think about it,
it's about friendship, mutual help and not rejecting to help a friend in need.
It's not about a damage, because sooner or later, the damage table will change, new people will come, new babybooms will be organised and
the winner side will be the one who stayed most loyal, the one who always gave their best for their friends
. I believe our 6+1+1 (turkey)(greece) countries are capable of doing something like this.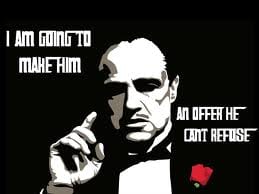 I'd like to hear your thoughts and see what you think about all this. Do something new and let's have fun once again!

Post your comment
What is this?

You are reading an article written by a citizen of eRepublik, an immersive multiplayer strategy game based on real life countries. Create your own character and help your country achieve its glory while establishing yourself as a war hero, renowned publisher or finance guru.