Day 1,809, 14:54
•
Published in Ireland
•
by Death and Taxes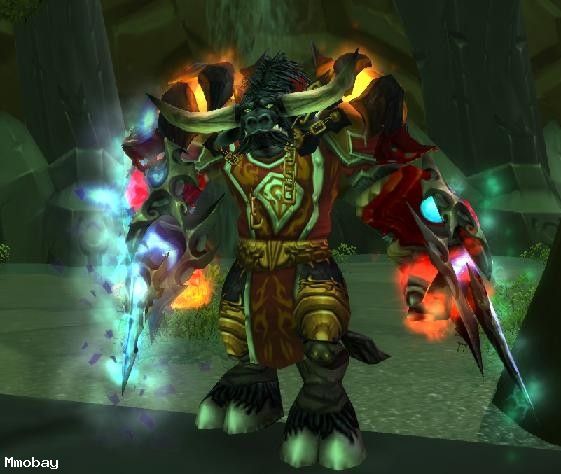 Right, time to have some fun, score a few points, a slam dunk and then a mighty rebound in helping the nation somewhat. Nothing gives a better feeling than that I can tell you.
Those of a nervous disposition should turn away now...
Recognise this little thieving scumbag?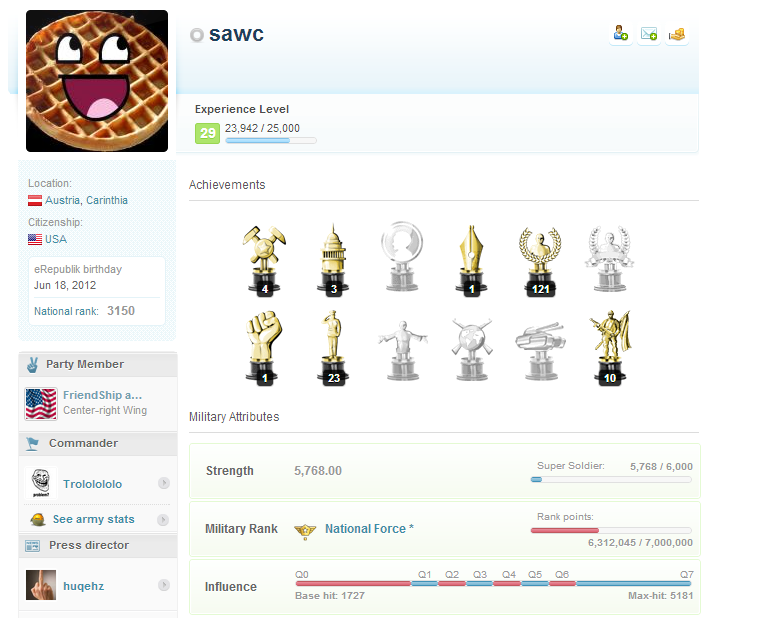 Here he is in his MU of one. One because nobody likes being associated with thieving scumbags.
Now sawc was well known for giving free food away, not just in Ireland, but in all his previous incarnations and previous eCountries he lived in. Problem is, sawc never used his own money for these give-aways, they were usually funded from his robberies.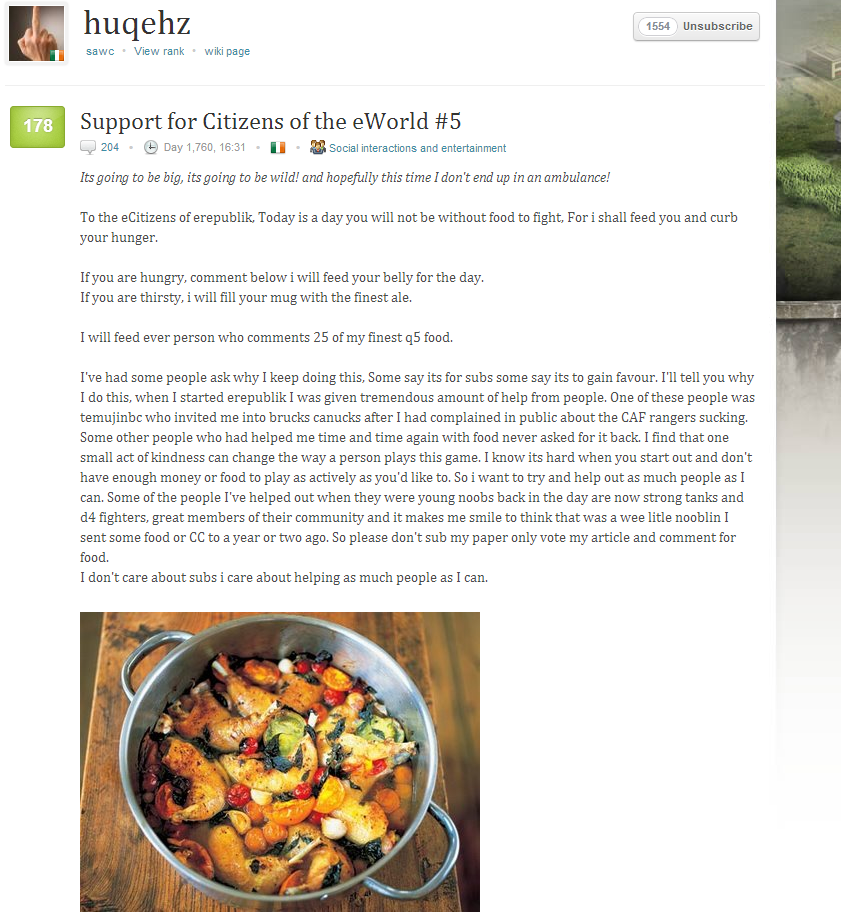 So when sawc got rumbled shortly before he attempted to become CP
here
, he decided to high-tail it from Ireland with a few million robbed from our treasury.
So where did he go?

Well, sawc went to the good ol US of A where he was given citizenship by no less an august person as Chickensguys, now known as Captain Qwark. Now Chickensguys would have you believe that he is a Marmite character (pro-tip: means something you either love or hate). Well I'm very sorry, Chickensguys is not Marmite, he's more like a sh*t sandwich. The only people who like Chickensguys are people like Pizza The Hut aka Ronald Gipper Reagan
here
. These people are part of the cancer that affects the USA.
Now sawc is well known for his generosity with other peoples' monies. I can't even begin to think what the pay-off was for citizenship, particularly seeing as we are told that Chickensguys didn't know sawc and isn't even his friend.
In the meantime, Chickensguys comes to Ireland and what's the first thing he does?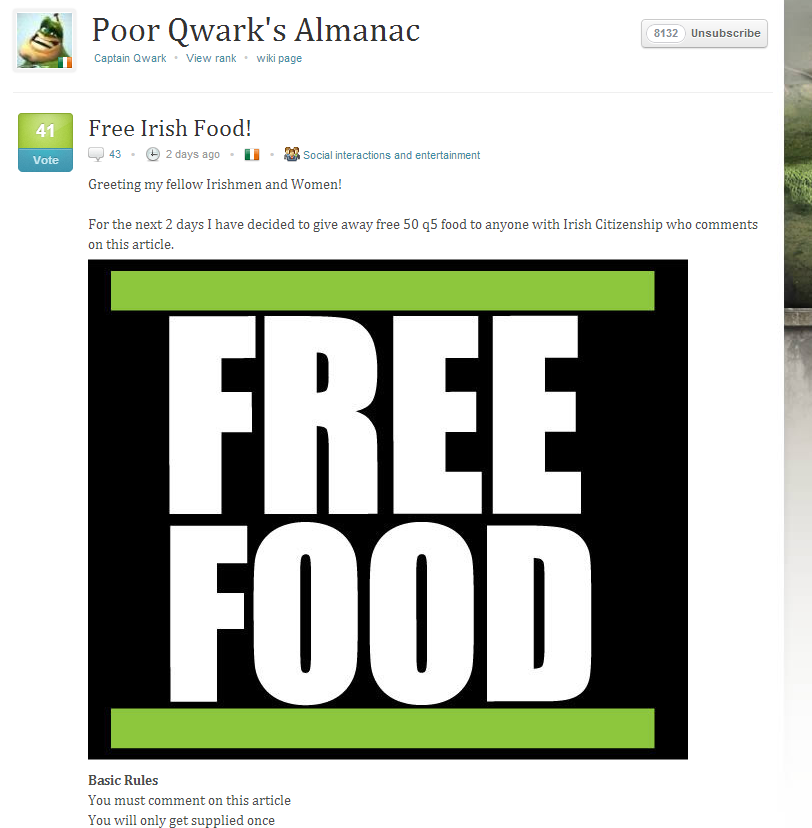 I'm sorry, but are you detecting a pattern here? It's well known that certain despicable elements of society tend to stick together, repeat the same patterns and abuse and use the general population with the same tactics.
Looks like multi-ple attempts of manipulation, coercion and thievery here.
Now I need your attention on something else. Not so long ago, the MoD released an article about a possible merger between eCanada and eIreland, basically this would involve a pooling of resources. This was an idea that was overwhelmingly rejected by the Irish citizen, both in the thread and also in a recent survey by
Stilpo
.
You may be aware that with the current missions we are missing an NE to get one mission completed. An attempt was made to get an NE against Poland, even though it would have resulted in another wipe. This has failed.
There is a proposal to have an NE against Canada, a friendly training war to complete our NE to which the Canadians need to start by winning an RW currently ongoing
here
.
Now the Canadians are being very enthusiastic about this. VERY enthusiastic. ALMOST as enthusiastic as they were about the CanIre confederation. While no-one can deny our bona fides, surely no-one suspects the Canadian government of plotting a CanIre confederation through a back door training war?
Hmm?
Which is a nice segue for the promotional aspect of this article.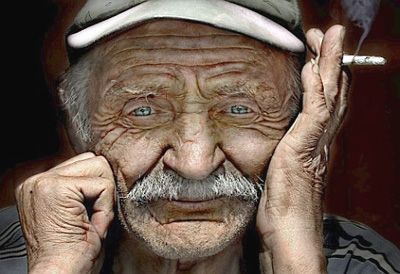 To prove to you that it is possible to give stuff away without stealing it, and also to prepare ourselves for a potential 'training war' with Canada, I am giving away 10 Q7 tanks to each Irish citizen that comments on the article below.
I will give 20 Q7 tanks to every member of Bootcamp that participates so please indicate if you are a member
The following rules apply:
One set of tanks per citizen
You have to be an eIrish citizen
Each reply must begin 'If I was CP of Ireland I would....' and end with an answer of your choice. Funniest comment gets an extra 20 Q7 tanks.
Weapons will be given out while this article is live on the front page, no weapons will be given out once the article becomes historical.
Don't bother joining Boot Camp and then making a comment, I've taken a screenshot of the current member list.
Last bit, Chickensguys, sawc and I do these things to be popular, but we do it for different reasons. Lots of people do give-aways and donations secretly and without fuss. These are the real heroes and heroines of this country.
Giveaway totals = 430 tanks
Irasian gets the award for most amusing remark, another 20 tanks for BC
Post your comment
What is this?

You are reading an article written by a citizen of eRepublik, an immersive multiplayer strategy game based on real life countries. Create your own character and help your country achieve its glory while establishing yourself as a war hero, renowned publisher or finance guru.