Day 1,768, 10:16
•
Published in USA
•
by Cthulhu..
eUSA is dead. Long live eUSA.

EDIT #1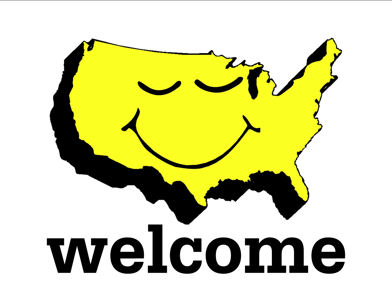 I am greatly encouraged by the progress we've made thus far, and after conversations with a couple people I realize I need to clarify a few things for us all. Because we all, can get along.

This has all spiraled because a few people in US Congress decided to not follow IES and proposal procedures. I'm not going to name names, but you know who you and they are. Some of us, myself included, have lumped all pro-EDEN and all pro-ONE people into the same boat. I realize this is wrong. There is a big difference, which some of you have tried to make us see. Pro-EDEN forces will act to protect their alliance, without deliberately inflicting harm to the eUS. Pro-ONE forces will act to deliberately inflict harm to the US.

I ask you now, to review your personal conduct in Congress. If you have approved CS's or made proposals without following procedure, then YOU are the problem and we welcome you to gtfo. If you have been a member of our community, followed our procedures, but simply disagree with many RL Americans desire to not fight in the Balkans, please stick around. It would be foolish and downright un-American to not listen to people from different points of view.

We all need to understand why we are here. CS's and proposals. If you can respect our laws in regards to these two issues, then we will get along just fine. If you have been unfairly labeled a PTO'r by disobeying either of these, and you apologize, and follow them going forward; then I welcome you with open arms. Many of us have, after-all, bled, sweat, and fought together over the years. We can put this all behind us, if we follow these simple rules going forward.

Fight for America!
Fight for Freedom!
Fight for ConTRoL!




Regards,


TheAssMan
Citizen, eUSA
Signature courtesy of PieGuy.
Join the United States Air Force



PS. I apologize to anyone I unfairly labeled a PTO'r for violating these procedures. You still did wrong, but it only instigated further misunderstanding. If you want what is best for the US, and your actions dictate likewise, it is better for us to work together. I think the main fear of ConTRoL is that we will eventually become aligned with Serbia, Macedonia, Hungary, or other Balkan former ONE-nations. I can assure you that every RL American agrees that we do not trade one for the other. Instead, why can't we all choose a different path for ourselves. You do realize that we all are making ehistory with ConTRoL, right? Success or failure depend on every American working together.




Some thinking music




Good afternoon, ladies and gentlemen. The United States is on the verge of total and complete annihilation. Haha, not really, but I would like to draw your attention to the particular political climate. we find ourselves in an interesting position. Since the announcement of CTRL and our intention to steer clear of the Balkans, EDEN and former ONE agents have been conducting a campaign to sabotage our efforts. Being a gamer, I have repeatedly thrown down the gauntlet of challenge for an open war with these unfriendlies. But, in typical fashion, the provakateurs have decided to concentrate their efforts in our political system rather than militarily.




pa·tri·ot [pey-tree-uht, -ot or, especially Brit., pa-tree-uht] noun
1. a person who loves, supports, and defends his or her country and its interests with devotion.

There are true patriots among us that have come from abroad to live, work, fight, bleed, sweat, and plan with RL Americans. Every country in erepublik is only as strong as it's native population. It is the native or RL demographic that keeps a country's interests at heart. For example RL Pakistanis do not subscribe to Dioism because it goes against their RL religion, values, and convictions; and I respect that. How many countries in erepublik are currently run by their native population? And how many are Politically Taken Over (PTO'd) by foreigners? It is a fact of this game. Erepublik has a depth in the social world, but in the mechanical world it a little like being in prison. Kick someone's a-- or become someone's bi----. I would like to tell you that all foreign agents look like these fine gamers, but we know it simply isn't so.




If our wanna-be political overlords looked like them, I would welcome them with open arms.




So, take part in this historic moment, America. If you have been two-clicking and on the fence about becoming involved, now it your time. It is time for the two-clicking American to take control of their country, for good. Once upon a time, we made all the decisions together. Enjoy playing the game, and getting more acquainted with your fellow Americans. Join us in purging ourselves of all foreign interest in our Congres, both from the side of EDEN and from the former ONE contingent. Make no mistake, they are both our enemies now. They have made it clear they will not stop until the United States is well out of the hands of RL Americans. We can stop this, and we will. And then we will kick their a--es, militarily. Let's challenge those that disagree with us to disagree on the battlefield. Take ConTRoL of Congress and ensure that Americans and true patriots control our future.




Ignorance is the enemy. Educate yourself, that you may become the next generation of leaders. If you do not wish to become involved politically, then get involved militarily.




Let us help pull the knife out of each other's back and ConTRoL our future together. Unite under the following political parties to ensure our future.

We the People
South Carolina Ulku Ocaklari
Federalist party

Make no mistake, the enemy is here, the enemy is known, and the enemy must be stopped. If you are in the American Freedom Alliance, please move to one of the aforementioned parties. The AFA is not patriotic. The AFA is the enemy of all true patriots. The AFA will be destroyed, as will all other threats to the security of our nation.

Fight for America!
Fight for Freedom!
Fight for ConTRoL!




Regards,


TheAssMan
Citizen, eUSA
Signature courtesy of PieGuy.
Join the United States Air Force

Post your comment
What is this?

You are reading an article written by a citizen of eRepublik, an immersive multiplayer strategy game based on real life countries. Create your own character and help your country achieve its glory while establishing yourself as a war hero, renowned publisher or finance guru.