Day 3,196, 08:39
•
Published in Hungary
•
by GAMBLE 24
[HU]
Augusztus 20. az egyik legrégibb magyar ünnepnap: Szent István király napja, a keresztény magyar államalapítás, a magyar állam ezeréves folytonosságának emléknapja. Uralkodása idején István még augusztus 15-ét, Nagyboldogasszony napját avatta ünneppé, ekkorra hívta össze Fehérvárra a királyi tanácsot és tartott törvénynapot a király. Élete végén a beteg István ezen a napon ajánlotta fel az országot Szűz Máriának, és 1038-ban ezen a napon halt meg. Az ünnep dátumát Szent László király tette át augusztus 20-ára, mert 1083-ban VII. Gergely pápa hozzájárulásával ezen a napon emeltették oltárra I. István relikviáit a székesfehérvári bazilikában, ami szentté avatásával volt egyenértékű.
BOLDOG SZÜLINAPOT, MAGYARORSZÁG!
___________________________________________________________________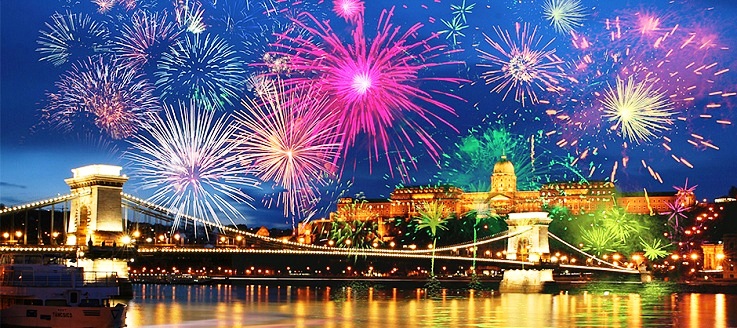 [EN]
HAPPY BIRTHDAY, HUNGARY!
What Does Hungary Celebrate On August 20?
20th of August is the largest feast day of the year in Hungary. This day is for celebration, with the biggest fireworks all around the country. If you are in Hungary, you just can't miss it.
Also called as St. Stephen's Day, remembering Stephen I, the first king of Hungary and founder of the Kingdom of Hungary, who was canonized on August 20th, 1083 by Pope Gregory VII. This day is also the celebration of New Bread.
On this day, there are memorial events everywhere in the country, and at the end of the day it's always a tremendous firework.
Some cities organize concerts and family programmes. The centre of celebration is always the St. Stephen Basilica in Budapest, and the fireworks take place at Gellért Hill and around the Chain bridge. There are also programmes and bread-sanctifying ceremony in the Buda Castle.
Aliss o/