Day 2,149, 15:04
•
Published in USA
•
by Gnilraps

---
Till The Money Runs Out
(Does anyone ever even click on these links anyway?)
Day 2149 of the New World
8 October, 2013
The latest issue of the
WHPR
(always vote that up, kids) resurrected a feature called "Room for Debate". The invitation is for conversation around hopefully somewhat controversial topics.
Work Tax is controversial.
Here's some more conversation:
There is no "ideal" Work Tax Rate
Much too much time has been spent advocating one percentage or another as "ideal". Every one of these arguments is flawed. Framing the question in terms of an "ideal rate" completely ignores the most elemental mechanics of the Work Tax itself.
The actual currency that is collected via the work tax is influenced by the rate set by congress, but is equally influenced by the average wage paid by employers over the prior 30 days. In other words, 5% today will be different than 5% tomorrow as the average wage paid will be factored considering a different set of 30 days.
So arguments which attempt to endorse a fixed percentage as an "ideal rate" may be compelling for a day, but to at least some extent will be irrelevant within 24 hours of being written.
There is no ideal Work Tax rate, there is only an
ideal revenue target.
Kongress is responsible for establishing how much taxes are needed.
Fortunately, there is a very simple method for establishing a revenue target. It's called a budget.
Kongress must negotiate with itself until an agreement is reached about how much money the Government needs in order to fund the programs Kongress decides to fund. Here are some examples of programs Kongress can decide to fund:
An official Military Unit
Several official Military Units
Food or weapons give-away programs
Federal Reserve Funds
Hookers and Blow for Government
kittens
officials
Funds to cover MPP costs
And not much else.
If Kongress wants all of these programs, then it needs cash to fund them.
Multiple times over the past months Kongress has passed a budget without simultaneously passing tax laws to cover that budget. Thus we have been "deficit spending", meaning we've been dipping into what Reserves we've had to fund Kongresses which lacked the balls to raise taxes or cut programs.
Kongress has another option
So two things affect that quantity of tax money that is collected. One is the Tax Rate, the other is the Average Wage.
Let's pretend that the "ideal tax rate" of 7% - proposed as such by many eCitizens – is non-negotiable. Kongress can easily raise additional income at that rate by increasing the minimum wage up from $1.00. There are hundreds of workers in this country who are working in a so-called "commune" at the minimum wage. If they were forced to pay a higher salary, the Average Wage would increase and Big Government would be in business!
Yes, what I am suggesting here is that the persistence of "communing" is artificially driving down the average wage in this country. This results in the need for a higher Work Tax Rate!
Kommuning is stoopid
But working in a commune is not smart at all. It has been a bad idea for months (really, since the advent of the Q7). I am not going to exhaustively prove it here but think it through this way, you can purchase more with a market salary than you can produce with a commune job. So your commune is not actually a commune at all, it is a privately (or Federally) subsidized work program.
So why do so many MU's commune? Because it helps the Commanding Officer keep track of player activity. That's about the only benefit left in the commune system. (For the record, Easy Company has long ago totally abandoned communing and has found other means for rewarding activity. We are very successful.)
So communes are artificially driving down the average wage. That is one of the reasons a higher Tax Rate is needed to fund our Budget. But there is another thing that communes are doing to negatively affect our game.
Kommuning is Evil
Communes succeed because there are hundreds of WRM companies being operated by zombies who spend their daily clicks "working" instead of fighting. Well, ok, that is true for some of these zombie WRM workers. But actually many of these WRM companies are held by "players" who no longer play the game at all. Instead, they have surrendered their account to the Military Unit. Their daily clicks are actually being logged by someone else who, via Tor or some other IP-switching measure, daily log in, click their Work-As-Manager factories, put up their WRM for sale, log out, switch IP, log into another account, WAM, sell, log out, switch IP, etc. etc.
Communing is possible only by cheating.
How do I know this? Because I did it myself for many months.
Trust me, there is absolutely NO WAY in the eRepublik economy that a commune can produce enough WRM to produce enough Q7 tanks to make communing worthwhile. If you are communing Q7 weapons, you are either doing it by cheating or you are heavily subsidizing the purchase of WRM. The only other possibility is that you actually have devoted players who don't "play" any more, but they remain willing to log in long enough to work and sell. If this later is the case,
then your commune is robbing our community of needed damage in battle, for those same players could just as easily log in to fight instead of WAM.
Communing is evil. It is devaluing the goods you produce for sale in the marketplace by encouraging these massive farms of marginally-active "player accounts" generating nothing more than WAM clicks so that the commune can stay active!
OK, Gnilraps, you think you are so smart, what should we do then?
I ask the best questions, don't I?
Of course I don't think that we should raise the minimum wage. If people want to commune, that's fine.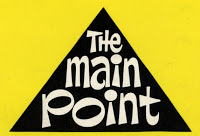 The real problem in all of this is Plato's economy. The system is well designed to reward the purchase of Gold with ingame benefits. Trying to devise an eNational economy that does not account for this is foolish.
There is not enough capital in the eRepublik economy to support a big government.
The only way to maintain large-scale systems such as a meaningful MU or a comprehensive give-away program is through Gold purchase.
That is how Plato has designed the game.
Stop beating your head against the wall pretending this doesn't exist.
We must cut government programs if we want financially solvent citizens.Bye-Bye USAF
or hello high taxes.
USAF Must Go
And it's Plato's fault, not mine.
The only program we'd really need to cut is the national military. Or should I say all 4 National militaries.
If we stopped feeding cash to these MU's and asked them to either fund themselves or assimilate into one of the existing successful privately-funded MU's, we could easily cut our budgetary needs by a massive amount.
Gone would be the burdensome Work Tax.
Gone would be the constant infighting over military spending.
Gone would be the constant need to populate 4 sets of MU leadership chains of command.
We would not lose any damage, as there are plenty of highly patriotic private MU's to join if one of the former Government MU's were to disband.
We would not lose any community as there are plenty of highly active private MU's to join if one of the former Government MU's were to disband.
We would not lose ANYTHING of value AT ALL.
…though perhaps a few individuals would lose some of their power…
In fact, I imagine we'd actually experience a net gain in military power, since our tax burden would become so low that we would attract back all of those who have left for greener pastures
and then some.
Plato's economy is designed to frustrate any system which attempts to survive off the ingame economy. He only rewards Gold-buying.
This is the primary principle of eRepublik
.
The Work Tax is only problematic because we are trying to prop up a National military system
whose existence is violating the primary principle
.
Kongress, if they are to continue funding the National Military, is forced into a system which results in a burden for everyone except the National Military.
We should disband the National Militaries and develop systems of rewarding patriotic military engagement by privately funded Military Units.
*EDIT
Because there are already some who foolishly think that communing Q7 tanks is somehow productive, here's the math:
Current bonus = 20%
1 Q7 worker produces 12 Tanks. Consumes 2400 WRM.
(Assuming all Q5 WRM factories which is unlikely) 8 WRM workers produce 2400 WRM.
9 Workers produce 12 tanks.
Have fun killing enemies with your 1.3333333 tanks.
**EDIT
Yes, I know, most communes don't use their worker clicks to run WRM. This is what I refer to above as a subsidized work program, not a commune. It literally proves my point that most communes are not communes at all, they are subsidized work programs called "communes".
---
You may now return to your regularly scheduled clicking

Post your comment
What is this?

You are reading an article written by a citizen of eRepublik, an immersive multiplayer strategy game based on real life countries. Create your own character and help your country achieve its glory while establishing yourself as a war hero, renowned publisher or finance guru.