Day 1,635, 03:23
•
Published in Portugal
•
by jotapelx

Hello,
In the last 2 weeks there were big variations in the resources ranking. The number of new regions it's only relevant when they add a new bonus resource. ONE is slowly gaining momentum, but is still a shadow of their former glory. And in comparison to the other rankings this one is the most difficult to gain.
After going through the ranking of Countries we will look into the Alliances and Big Alliances. The mapping of countries with each Alliance was done in the previous article of this week series
http://www.erepublik.com/en/article/-statistics-alliances-swing-of-regions-week-18-2029034/1/20
In the end we will look into some graphic representation with some charts on top of the data displayed concerning the Resources.
The data of these statistics is from day 1629, 08:00.

Brazil, China and USA are in the lead with their 100% resources bonus. Entering the TOP 5 is Poland climbing 6 positions in this ranking, which accompanied by the 2n position in the swing of regions ranking makes them the ONE country that improved the most this week. The biggest climb in the ranking is from Italy climbing 24 positions and the biggest fall is from Republic of Macedonia (FYROM) which fell 46 positions.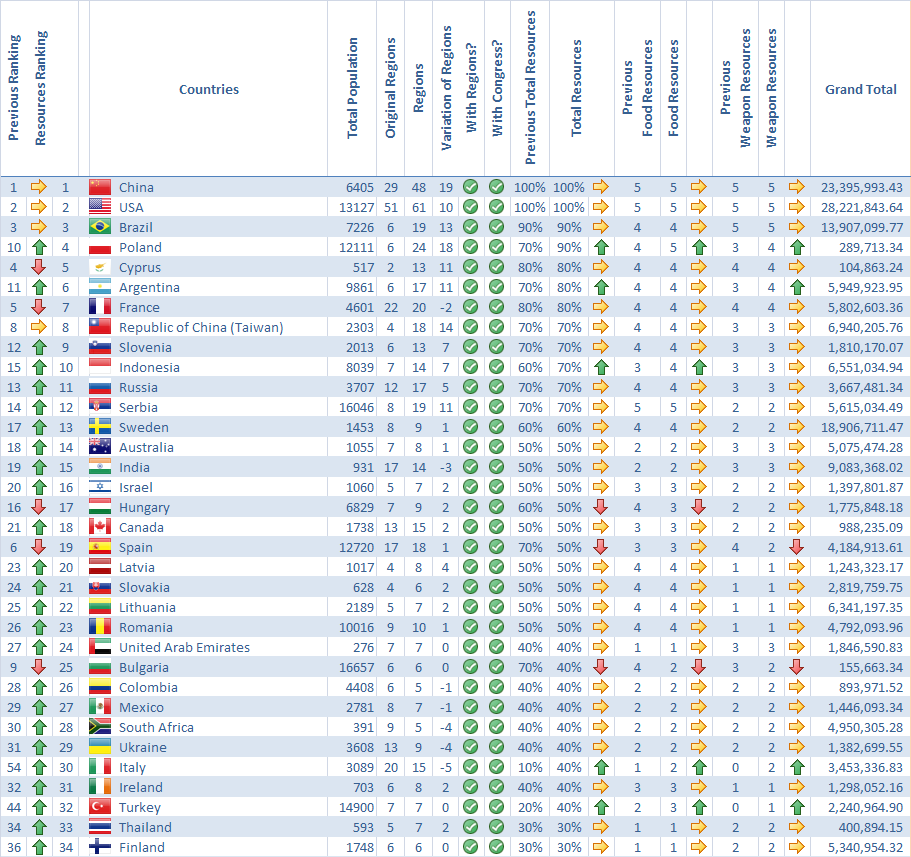 By Alliances we see a loss from ONE, but a big push by the EPIC countries. In the other hand the EDEN and TERRA had gained a foothold in more resources.
And by Big Alliances we noticed that the both camps are loosing the fight for the resources in average.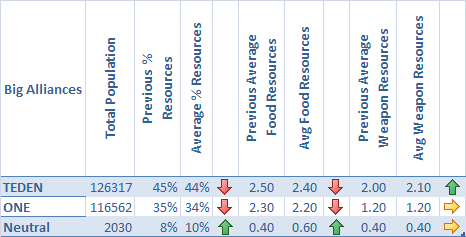 The following charts will give a visual indication of the data above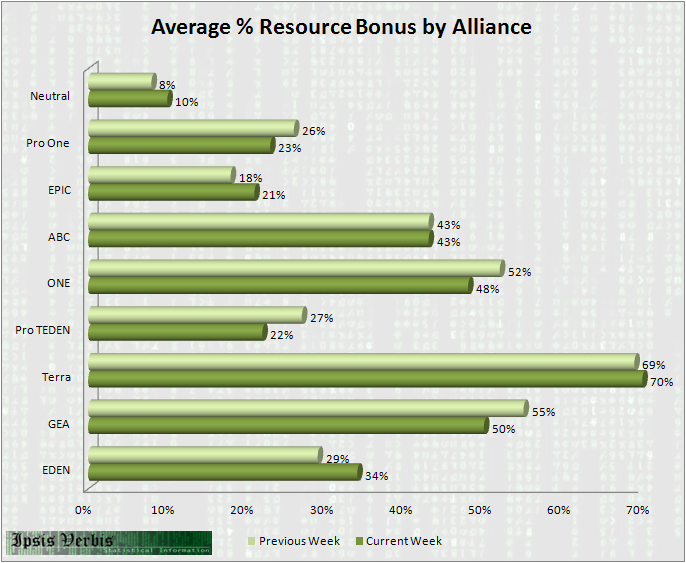 And by Big Alliances we have: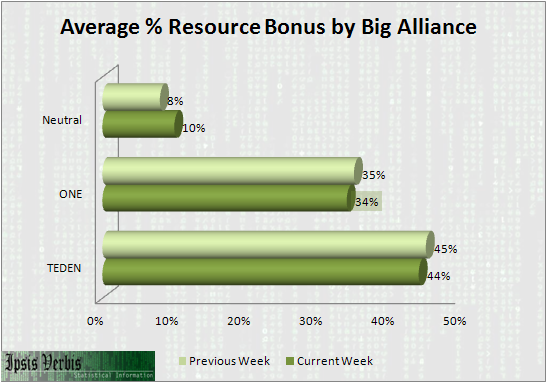 And that's it concerning this ranking and this week.
As always, in order for this information to reach a wider audience, please vote, subscribe and shout this article.
Best Regards,
jotapelx
PS: I'm proud to say that this newspaper has a Chinese translation in
http://www.erepublik.com/en/article/-no-4-1-1988582/1/20
.

Post your comment
What is this?

You are reading an article written by a citizen of eRepublik, an immersive multiplayer strategy game based on real life countries. Create your own character and help your country achieve its glory while establishing yourself as a war hero, renowned publisher or finance guru.