Day 2,634, 07:01
•
Published in Germany
•
by Erste Hilfe

Dieser Artikel soll so kompakt wie möglich die wichtigsten Informationen für Neulinge zusammenfassen. Zu jedem Abschnitt gibt es neben den Kurztipps noch einen Link zu einem Artikel, der die Thematik deutlich umfangreicher aufgreift und vertieft. Falls unbekannte Abkürzungen auftauchen sollten, können sie
in diesem Glossar
nachgeschlagen werden.

Militär
- Stärke, Stärke, Stärke - die 4 Trainingsgebäude eines nach dem anderen nacheinander auf Q4 zu bringen hat oberste Priorität, angefangen mit dem Kraftraum (kostenlos) über die Kletteranlage (0.19g) und den Schießplatz (0.89g) bis hin zum Spezialkräfte-Zentrum (1.79g). Anfangs
nur
hier Gold investieren, und auch das
nur
während der 45%-Rabattaktionen!
- DO erledigen, um Energy Bars zu sammeln (EBs nur bei hohen
COs
einsetzen oder für eine BH-Medal)
- kämpfen mit Q7 & Bazookas mit Abstand am effizientesten für Neulinge
- die
Wehrverwaltung
beachten
- ansonsten kann man auch auf
True-Patriot-
oder
Freedom-Fighter-Medals
(man beachte die Umzugskosten) hinarbeiten
- generell gilt am Anfang: man muss nicht alles an Energie nutzen!

Wirtschaft
- die meisten Firmen niedriger Qualität sind Minusgeschäfte! -> durchrechnen!
- Firmen
niemals
außerhalb von Rabattaktionen upgraden
- besondere Discounts gibt es z.B. am Black Friday (erster Freitag nach Thanksgiving) und dem eRep-Geburtstag (20.11.)
- kostenlose Angebote in Anspruch nehmen:
FBI
,
eGDF
,
Common Hits (sporadisch)
, Giveaways in Artikeln etc.
- tendenziell keine Goldpacks kaufen (da Stashes mehr für's Geld bieten)
- keine Energy Bars kaufen, es lohnt sich nicht
- keine Arbeiter einstellen, lohnt sich meist nur in Q7- und Haus-Fabriken
->
[MoC] Wie kann ich Geld verdienen? / Earning cash [DE|EN]

Soziales
Sich vernetzen hilft einem in quasi jeder eLebenslage, daher:
- Freunde sammeln
- einer Partei & MU beitreten
- Artikel lesen, unter Artikeln diskutieren, Fragen stellen, selber schreiben!
- ins
IRC
kommen!
- Fragen kostet nichts!
->
[MoC] Communication tools in eRep / So redet doch miteinander! [EN/DE]
->
[MoC] Internet Relay Chat (IRC)

Politik
- Wahlen am 5. (Landespräsident), 15. (Parteipräsidenten) & 25. (Kongress)
- in der Partei aktiv sein, wenn Interesse an einem Kongressposten besteht
- im
eDeutschen Forum
anmelden, Diskussionen verfolgen,
Verträge
beachten etc.
- im Kongress: keine willkürlichen Gesetzesvorschläge einbringen,
Geschäftsordnung
beachten
- ebenso keine willkürlichen Einbürgerungen
->
[EN/DE] Elections 101 / Wahlen für Anfänger

Sonstiges
- alle paar Monate gibt es große "Tournaments" (MU Tournament, Epic Warfare, ..)
- sobald die Details bekannt sind, das Tournament durchrechnen -> was lohnt sich?
- auf Tournaments vorbereitet sein (und z.B. nicht währenddessen Tanks kaufen, sondern durch Verkauf zu Höchstpreisen profitieren) -> Vorräte anlegen

The purpose of this article is to sum up the most important tips and hints for new players. For every section there is a link to an article for further reading, tackling the respective topic with a lot more detail. Some abbreviations are used, they can be looked up
in this glossary (german only, but links to english wiki articles included)
if necessary.

Military
- strength, strength, strength - upgrading all of your 4 training facilities to Q4, one by one, is crucial. First the weights room (free), then the climbing center (0.19g), followed by the shooting range (0.89g) and, finally, the special forces center (1.79g). When you just started the game, this should be the
one and only
way for you to spend your gold, but do so only during the periods of 45% discount on training grounds!
- complete your Daily Order (DO) for getting a free energy bar (EB) - use those EBs only when there's a high
CO
or when you're going for a battle hero (BH) medal
- using bazookas or Q7 weapons is the most efficient way to fight for newbies
- pay attention to the orders from the government in the
Wehrverwaltung
- when there's not much going on, you can try to hunt some
true patriot
or
freedom fighter
medals (note the moving costs though)
- general hint: you don't have to use all of your available energy

Economy
- most low-Q firms yield nothing but losses -> do your math!
-
never
upgrade companies when there's no upgrade discount
- there are special discounts every now and then, for example on Black Friday (first friday after Thanksgiving) or the eRep birthday (20.11.)
- use free programs and offers:
FBI
,
eGDF
,
Common Hits (sporadic)
or giveaways in the press
- don't buy gold packs, the stashes give you more bang for the buck
- don't buy EBs, it's just not really worth it
- don't hire workers - most of the time it only gives you a profit in Q7 weapons and house companies in high-bonus countries
->
[MoC] Wie kann ich Geld verdienen? / Earning cash [DE|EN]

Socializing
Not being alone is always nice, so:
- make friends
- join a party/military unit
- read, write and comment articles, ask questions!
- join us on
IRC
- again, don't hesitate to ask questions
->
[MoC] Communication tools in eRep / So redet doch miteinander! [EN/DE]
->
[MoC] Internet Relay Chat (IRC)

Politics
- eRep elections are every month on the 5th (country presidents), 15th (party presidents) & 25th (congress)
- be active in your party if you want to make it to congress
- sign up on the
eGerman Forum
anmelden, follow discussions there, pay attention to our
treaties
- when in congress: don't just propose laws ingame, respect our
Geschäftsordnung (parliamentary rules of procedure)
- same for immigration, don't just accept requests randomly
->
[EN/DE] Elections 101 / Wahlen für Anfänger

Other tips
- every few months, we have huge tournaments (MU tournament, Epic Warfare..)
- as soon as details are known, do the math - what do I have to do to profit, what should I invest, etc.
- be prepared for such occasions, avoid buying tanks during such an event, for example - try to get a small stockpile when prices are low and either use it or sell it off with profits when prices rise during events

Offizielle Zeitungen / official governmental newspapers: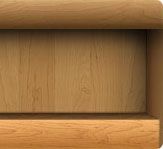 Post your comment
What is this?

You are reading an article written by a citizen of eRepublik, an immersive multiplayer strategy game based on real life countries. Create your own character and help your country achieve its glory while establishing yourself as a war hero, renowned publisher or finance guru.