Day 4,726, 09:03
•
Published in Netherlands
•
by Het Catshuis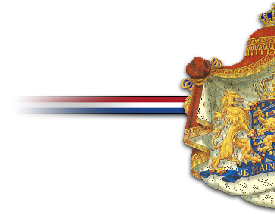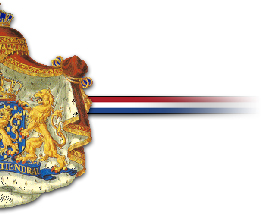 Dear citizens,
Well before the end of the 'Resource Wars', we have managed to not only claim
a 100% bonus
in food production, but a lucrative and upgradeable 70% bonus in air production as well!
We successfully came back in the (economic) game
after the failure of the last rendition of Resource Wars in which we only gained three 10% bonuses.
Not enough thanks can be given to several people that worked countless hours to prepare and claim these resources
, such as Weekstrom and FMCV. The 'MVP' of this event is without doubt Shawtyl0w, that has been with me on every resource meticulously calculating points and dropping Energy Bars. He even claimed resources such as the rare Limestone all on his own! Furthermore we thank all our Training Wars partners that have had to deal with our erratic wall movements and look forward to help those that still are on a quest for the remaining resources.
The Near Future
The premature end of the event couldn't have come at a better time. This weekend there will be a special Halloween event that allows people to tank a lot (and accrue rank points!). While the details are not yet 100% clarified, people will gain additional health in the form of 'pumpkins' depending on that ranking in battles. Furthermore, this Weekly Challenge goes all the way up to 80k Prestige Points. Without a doubt, a good opportunity to go the extra mile this weekend without any concerns about resources!
Also, be sure to pick up any remaining 'Factory Reset' tokens, which you can use to freely move your companies after the official end of the event.
It's also the start of a season in which plenty of events will come up. After Halloween, there will be Black Friday, the Anniversary of eRepublik and Christmas/New Year. It is likely all these events will add additional goodies to pick up and therefore
it is paramount to stock up in weapons, bars and food NOW
. As last year, the Government will prepare adequate financing to supply our people for Black Friday, in which there likely are company discounts and goodie packs.
A good opportunity to open up some business in our capital of Amsterdam!
In the next weeks we will also make some new business deals fitting to the reshuffling of the resources. We are close to an agreement on renting out Limestone, of which the financial advantage will easily overshadow the current concession deals we have. Furthermore, we will – based on the coming update in the Aircraft Weapon industry – seek a partner to rent the very rare Neodymium from which will increase our bonus there to 100%.
One a final note, there may have been some tensions this last month. People have been overhit, Government Programs have often been delayed, some fights happened even in between allied and friendly people/nations. These few weeks have been quite hard on the few people that have constantly overlooked and controlled all campaigns to the smallest of points. Luckily with that behind us, we can somewhat return to 'normal' and hope we can all come together in the next few promising months for the eNetherlands!