Day 1,841, 09:17
•
Published in Republic of China (Taiwan)
•
by strangerthe
原文連結:[State] A Wild State Department Appears!



Look what I dug up in the ole archives. It's the State Department Newspaper. This is pretty exciting folks, so let's get to it.
看看我挖出了什麼好料。是State Department Newspaper。大夥這真是太興奮了,好,讓我們進入正題。
(註:State Department Newspaper即是此份報紙。)

Taiwan
The United States chose to invade the nation of Taiwan to help our friends in Brazil. They needed a damage drain, and we were more than happy to provide one.Our relationship with the Chinese puppet state of Taiwan was non-existent. We only had a MPP because China wanted us to have one, so in that regard nothing was lost.
台灣
美國選擇入侵台灣是為了要幫助我們的巴西朋友。他們需要有人吸引火力,我們非常樂意提供支援。我們和eC的魁儡,台灣,的關係並不存在。我們之間之所以有共同防禦協定是因為eC要我們簽,所以我們並沒有損失什麼。

Most of the nations that share a MPP with Taiwan understand the reasoning behind our actions. This is in no way an assault on EDEN. This is one nation helping out their ally.
與台灣簽有的共同防禦協定的國家們都知道我們這個舉動背後的原因。這絕不是對EDEN的攻擊。這只是一國幫助友邦的行為。

When our war with Taiwan is over, we fully expect to resume normal diplomatic functions with our previous allies. In fact, the United States of America will consider MPPs from any nation, so long as they are not part of the TWO alliance.
EDEN, Circle of Trust, ABC, it does not matter. We do not and will not discriminate based on alliance membership. We will evaluate what is best for the United States of America.
當我們與台灣之間的戰爭結束之後,我們期待能與往日的盟友回復正常的外交事務。事實上,美國會考慮每個國家的共同防禦協定,只要他們不是TWO的成員國即可。
EDEN、COT還是ABC這並不重要。我們不會,也將不會以聯盟做為區別。我們會以美國的最佳利益作為考量。





TWO
Speaking of PEACE version 4, er... TWO, the United States is happy to see that Serbia was able to create such an incredibly unique name for their alliance. We look forward to seeing THREE next year.
It is unfortunate to see Poland and Spain abandon the friendship they had with CTRL and return to the feet of Serbia. We hope that they enjoy being the puppets of Serbia, as they have been for much of their existence.
TWO
提到第四版的PEACE,呃…TWO,美國很開心能見到塞爾維亞終於能為他們的聯盟想出一個極為獨特的名字。期待明年能看到THREE。
非常不幸的看到波蘭和西班牙拋棄他們的CTRL盟友而再一次的臣服於塞爾維亞。我們希望他們能夠享受成為塞爾維亞魁儡,因為他們早已嘗過那種生活。





Quote of the day
Serbians take notice:
Democracy does not have to be a bloodsport, it can be an honorable enterprise that advances the public interest. -Bill Clinton
今日名言
塞爾維亞人注意了:
民主不需要是個血腥遊戲,它可以是個促進大眾利益的高貴冒險精神。-柯林頓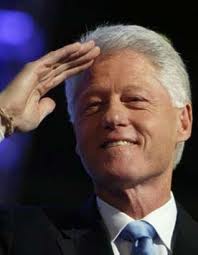 註:感謝Feuereifer指正
Post your comment
What is this?

You are reading an article written by a citizen of eRepublik, an immersive multiplayer strategy game based on real life countries. Create your own character and help your country achieve its glory while establishing yourself as a war hero, renowned publisher or finance guru.