Dita 1,903, 02:29
•
E Publikuar në Germany
•
nga Bundeswehr

This newspaper is used by the Ministry of Defence of Germany to relay orders to its citizens. Please remember to subscribe and vote this newspaper so you and other citizens always have updated orders throughout the day
---
Fight for
Finland
!
Southern Finland
supplies: n/a
.
- - -
Fight for
Denmark
*!
Nordjylland
supplies: n/a
.
*wir beabsichtigen, Nordjylland zu RWen - bitte kämpft für Dänemark und setzt eure Daily Order NICHT auf dieses Battle
.
*we intend to liberate Nordjylland - please fight for Denmark and DO NOT set your Daily Order to this battle
.
Please don't start RW's in german core regions or fight in these regions until further notice! Furthermore respect all of our active treaties while fighting. You can find all treaties right here.

Bitte startet keine Aufstände auf deutschem Gebiet oder kämpft in selbigen bis anderslautende Anweisungen kommen! Beachtet außerdem alle aktiven Verträge, wenn ihr kämpft. Ihr könnt alle aktiven Verträge hier finden.

Join a military unit!
eGermany has an official army and also several militias. Feel free to join the one you like.
eDeutschland verfügt über staatliche sowie paramilitärische Gruppen, such dir einfach die passende aus.
Militärische Einheiten von eDeutschmark [Part 1]
Militärische Einheiten von eDeutschmark [Part 2]

Eine ausführliche Anleitung in Deutsch zum Kämpfen findet ihr HIER



MoD-Team & sleer.

Offizielle Zeitungen / official governmental newspapers: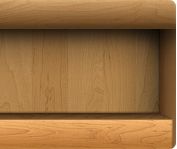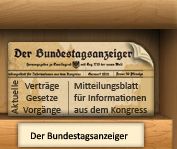 Postoni komentin tënd
Çfarë është kjo?

Ju jeni duke e lexuar një artikull që është shkruar nga një qytetar i eRepublik-ës, një lojë e veçantë strategjike ku luajnë shumë lojtarë dhe që është e bazuar në vende të jetës reale.Krijo karakterin tuaj dhe ndihmoje vendin tuaj për të arritur lavdinë e saj përderisa ju mund të bëheni hero i luftës, botues i njohur ose një këshilltar i financave.