Dan 1,820, 13:42
•
Published in Ireland
•
s strani Releasethe Krakken
I see now the 2nd proposal to raise income taxes. Its about 12% now going up to 18%.

I dont know about other people but unless you have a cosy or "friend" job you could be earning around 33 IEP- 50 IEP now. Take away 18% so that is 5.94 so a person earning $33 will be getting 27.06 IEP.

Despite it being low it doesnt bother me for one as i mostly work for the hard worker medal and one cannot expect a business too pay massive wages if it makes small change itself for your work.

So lets take a very positive of 100 IEP 18% on that is exactly 18IEP. sO LETS TAKE AN AVERAGE OF +- 350 active players even at avg 100 IEP it would mean 6300 IEP up from 4200. So 2100 more. But that is best case scenario. ATM I think the avg pay could be 50 IEP giving us 1050 IEP more a day.

Taking into account the bad economy and the 0 benefits normal players get from thieves. Over taxing us doesnt seem to me a good idea just from a social point of view. Ok I guess that it can make a slight difference but most players won't really get any advantage from it.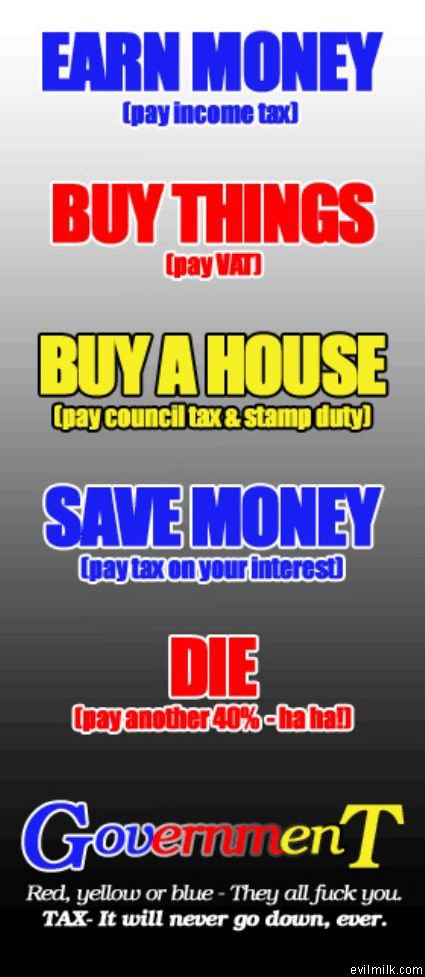 Objavi komentar
Kaj je to?

Prebirate članek, ki ga je napisal državljan eRepublika, izjemne večigralske strateške igre, ki temelji na državah iz resničnega življenja. Ustvarite svoj značaj in pomagajte vaši državi doseči slavo medtem ko se uveljavljate kot vojni junak, znan založnik ali finančni mogotec.