Hari ke 1,903, 15:19
•
Diterbitkan di USA
•
oleh Artela
The United States Workers Party is pleased to announce the endorsement of John Killah for Country President!
John Killah has 100% backing from USWP having come through the Party Primary process with a convincing win.
John Killah has been a long time member and two-time former party president of the American Military Party and a many time Congress member (including multiple terms as Speaker of the House). He is active in the USAF military, currently serving in the Ultramarines. He has spent the last month as Vice President, has performed many departmental head roles prior to this past month, and he is well versed in both the Military and Media modules and hopes to bring this experience to the White House.
John's Team
John has built a good, strong team with a mix of experienced and newer people to ensure that what needs to be done will get done and that there is some continuity between terms under different PotUS', especially in foreign affairs and alliance matters, while also bringing in some newer blood and fresh ideas.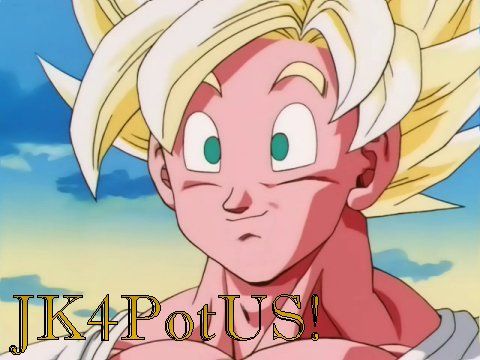 The PotUS Campaign Series media articles, straight from John Killah to you
1) – Origins and the Leadership Team
2) – External Matters and the Foreign Policy Team
3) – Fighting Internal Threats and the Domestic Team
4) – Final words and thoughts
A final note
There are other candidates running, but none of them have the endorsements of all four of the top mainstream parties - AMP, the Feds, USWP and WTP are
all
endorsing John Killah. Now is not the time to let our guard down by electing any of the candidates who allow the AFA to have far too much influence - now is the time to remain
strong
, remain
unified
, and
vote for the Unity Candidate, John Killah
.
All the best
Artela's wiki
It is traditional for me to end my articles with a bunch of links for you, hopefully with information you'll find useful...
Recommended Reading:
| Our Country President's newspaper | Our Party President's newspaper | Speaker's Word | DoD Civilian Orders | Dept of Education | Dept of Interior |
| White House Press Room | Pony Express | eNPR Radio |
Join a Military or Militia:
eRebuglik now breaks links to Google Docs.
| US Civilian MU | Air Force Flight Training | Special Forces | Rogue Squadron | Ultramarines | SEAL Team 6 | OWLs |
| EZ Company |The Higher Calling | Sons of Liberty | Bear Cavalry | Pickle's Patriots |
| eUS Training Corps | National Guard | Mobile Infantry | eUS Army | Airborne | Marine Corps |
| Avengers | The ICA | The Chosen Ones| Cannon Cockers |

Make sure you join the official USA forums!

eNPR - the nation's radio station
Posting komentar anda
Apa ini ?

Anda sedang membaca artikel yang ditulis warga eRepublik, sebuah game multiplayer berbasis negara di dunia nyata. Buat sendiri karaktermu dan bantu negaramu untuk mencapai kejayaannya sambil membentuk dirimu sebagai pahlawan perang, penulis yang terkenal atau raksasa finansial.