1,912 jour, 11:59
•
Published in Ireland
•
de Duarte Goncalves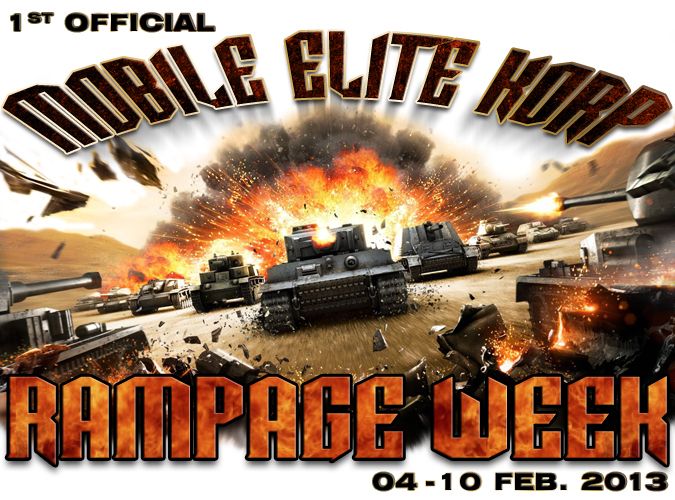 Popix!
Last week was held the
1st MEK Competition
. MEK soldiers (aka MEKinhos) were divided in 2 team of 14 MEKinhos each, and during 7 days, fought for his team to do the most damage in the week.
Team A was called
Team Awesome
and team B was called
Team Balls of Steel
.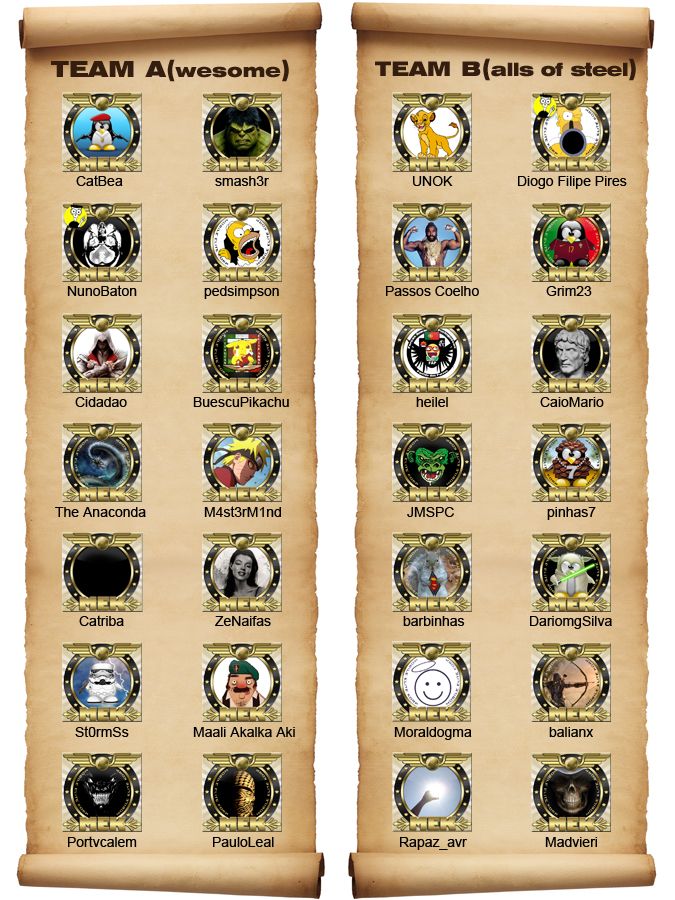 The competition started on Feb 4 and last till Feb 10. In this week, MEKinhos made a total of
1 231 474 571
damage points, distributed for several allies of Portugal: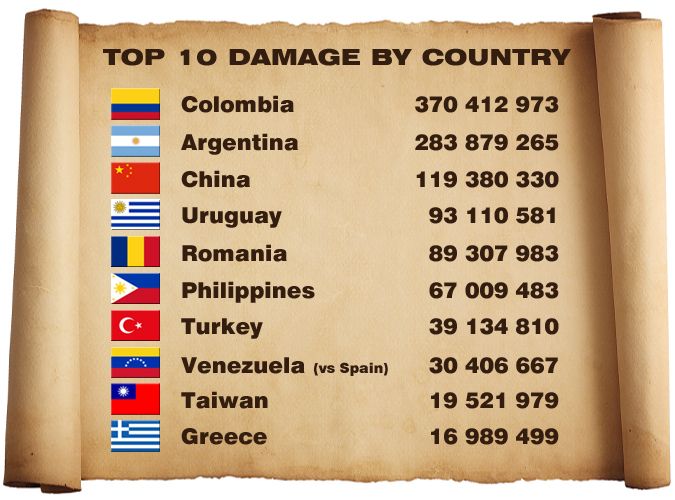 And without further ado, let's move on to the disclosure of the winning team!
And the winning team is …

THE WINNING TEAM OF THE 1ST MEK COMPETITION IS.......


The 14 elements of Team Awesome made a staggering
619 830 237
damage points, while Team Balls stood at
611 644 334
.
At an individual level, CatBea was the one who made more damage, finishing his week with the impressive number of
142 986 877
damage points!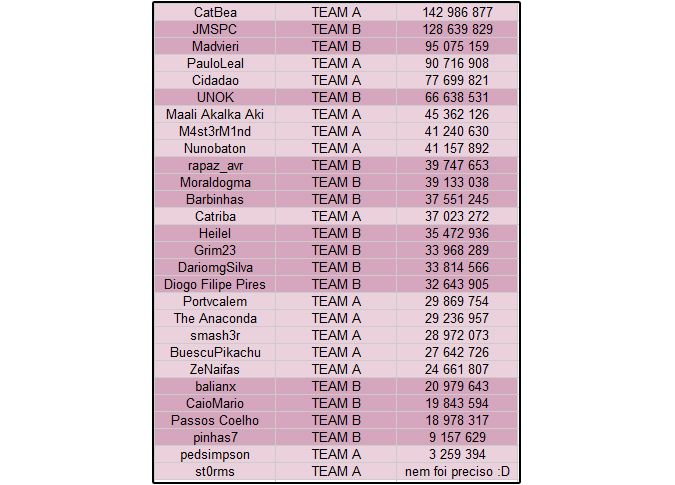 Individual Top5
As a reward for the victory, the members of Team Awesome will have the pleasure to see the members of Team Balls of Steel kneel at his feet in the comments below
😛
Hail MEK
Hail Allies
Hail Portugal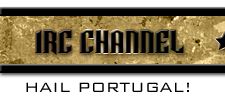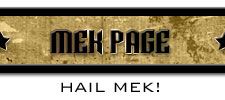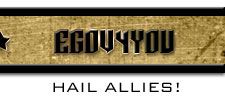 ---
Original text and translation by
M4st3rM1nd
Illustrations by
JMSPC
Versão portuguesa:
http://www.erepublik.com/pt/article/-mek-mek-rampage-week-2211892/1/20
Versión espanhola:
http://www.erepublik.com/pt/article/-mek-rampage-week-versi-oacute-n-es-2211903/1/20
Publier ton commentaire
Qu'est-ce ?

Vous êtes en train de lire un article écrit par un citoyen d'eRepublik, un jeu de stratégie multijoueur immersif où l'on retrouve des pays réels. Créez votre propre personnage pour aider votre pays à atteindre la gloire et devenez un héros de guerre, un grand journaliste ou un magnat de la finance.