Day 2,069, 13:08
•
Published in United Kingdom
•
by Zaphod Beeblebrox IV
So firstly thank you all for voting in the Zaphod awards. an interesting statistic I noticed was that there was 39 responses yet my article only received 31 votes. That was naughty.




I am not however a man to dwell on such issues so lets press on and reveal the inaugral winners of the Zaphod Awards (pending a better name).

Community Awards

Best Journalist

3r😛dante643
2n😛CheetahCurtis
1st:CptChazbeard

Chaz's paper Muck Raker has proved to be very popular among the public despite the many attempts by Chaz himself to kill it. If you're reading this then sorry brah.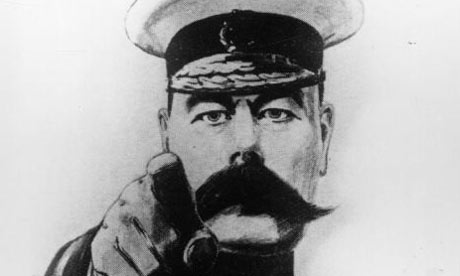 Your public needs you son.

Craziest Tank
3r😛Sir Stupid Genius
2n😛Niko Jones
1st:FragUK

This proved to be a very tight category with only a few votes between each candidate, but in the end Frag turned out to be the most cray.
(Since I've given you an award now, fancy giving me #1 on UKPP congress list? kth.

Most Value-For-Money Politician
3r😛Thomas765
2n😛Talon Karrde
1st:Huey George

Multiple congressmen and WRP PP Huey George has proved to be the most effective and hard-working politician in the eUk today. Perhaps a CP run is on the cards?

Greatest Immigrant
3r😛Chewchewshoe
2n😛Leo Balzac
1st:Mittekemuis



Most Blatant Multiier
3r😛Pfeiffer
2n😛Commander Dapper
1stigAnt

A huge congrats to SSW/BA/Atkins1992/90% of his referrals. 🙂

Most Lovable Pumpkin
3r😛 Sekula Vasilrhjwgadjggjadgadg
2n😛 Wookie0
1st: Elle Roslin

Our male-dominated community asserts their dominance by voting a woman for "most lovable." 😛 Let's hope you all continue making the euk a lovelier place to be. ❤

Greatest Zinger
3r😛Sexagenarian
2n😛Horice P/G Fossil
1st: WankerWayneKerr

Dental Corps cabals are the new in-thing. The other two didn't stand a chance...



Most Tedious Commentator
3r😛Commander Dapper
2n😛Pfeiffer
1st:Alphabethis

Honestly that Alpha is just sooo sTUPid sometimes.

Most Erotic Player
3r😛Robalbinio
2n😛Mr. Woldy
1st😃iakun

Have faith people the eUK has reasserted it's homoerotic tendencies. hmmm, I could really fancy some yaoi right about now.

and finally...
Most Loved Oversees Player
3r😛Comrade Vladimir Ulyanow Lenin
2n😛Pat Harper
1st:The Baron Samedi

and you thought argies were c*nts..... THE BARON IS A STAND-UP GUY AND YOU SHOULD BOW DOWN TO HIM INFINITELY.

Special Awards

Sexiest Voice: Robalbinio
Most Amusing Spy: Garth Lidlington
Worst Cabinet Minister Ever: Cyg
Angriest Commie: Ayame Crocodile as PP
Mellowest Commie: Ayame Crocodile as CP
Special Sticker for Contributions to being awesome: Richard Feist
Greatest Poet: Sekula Vasilejivic
Golden Paella for Services to Spain: Giorgos Zaikos
Most Horny Citizen: dante643
Worst PTOer: Sambo
2nd Worst PTOer: jamesw
Best PTOer : Winny!
Most Surprising to be doing a Maths Degree: mwcerberus
Angriest Forum Poster: Darkmantle
Best BBHer: Snugz
Worst BBHer: cyborgh
Most Unscottish Scotsman: Jamie2721
Greatest Sexual Tension: Cottonpicken and Cyg
Most Discreet Airstriker: Bohemond4
Angriest Pokemon Trainer: kdoggroundtwo
The "you should be more active" awar😛 teppishc
The "you should be less active" awar😛 Don Dapper
Most Dastardly Robber: Butjam
Worst ircer: thedark
Best ircer: habeeb
The guy who would just stand there and watch the world burn around him awar😛 Iain Keers
Biggest playa: Carlini
Coolest dude: niko jones
Most Exasperated Journalist: chaz
The puppetmaster: Waynekerr
The horice award for being horice: Horice
Best user of colons: kravenn
Most irritating shouter: thomas765
Funkiest Bass Player: Sir Rex
Most Groovy Homo: Apronchef
Best AwardsMaster: Zaphod
Worst AwardsMaster: Pfeiffer
Most racist euker: Chewchewshoe
BIGGEST TRAITOR TO NEW ERA EVER awar😛 James Scarlet
Most Drunken War-Leader: Schmidt
Best MS Painter (aside from myself of course): Invalidation
Dandiest Gentleman: Woldy
Most Undervalued Troll: Jan Svalbard
Greatest Employer: Steeeev
Most Badass At Minigames: Luke Braferd
Best Name😛 Sven Goran Duran-Duran
Most Ballzy Journalist: BigAnt
Most Deceiving Name: FightAndProduce (he neither fights nor produces)
Best Jimbo: Jimbobfrey
Worst Jimbo: Jimbojoy
Best Podcaster: Madacaion

That's it for now if you feel you are in need of a special prize than f offmessage me and I'll give you one. >____>

I'll leave you all with a message from the great Horice when filling in the voting form. Ta all.

Needs more penguins, yes, penguins. What relevance do penguins have to the furtherance of your completion I hear you ask? Well, strangely enough quite a lot, a major improvement, maybe. It was from such an unlikely beginning as an unwanted fungus accidentally growing on a sterile plate that Sir Alexander Fleming gave the world penicillin. James Watt watched an ordinary household kettle boiling and conceived the potentiality of steam power. Would Albert Einstein ever have hit upon the theory of relativity if he hadn't been clever? All these tremendous leaps forward have been taken in the dark. Would Rutherford ever have split the atom if he hadn't tried? Could Marconi have invented the radio if he hadn't by pure chance spent years working at the problem? Are these amazing breakthroughs ever achieved except by years and years of unremitting study? Of course not. What I said earlier about accidental discoveries must have been wrong. Nevertheless scientists believe that these penguins, these comic flightless web-footed little bastards may finally unwittingly help man to fathom the uncharted depths of the human mind.
Professor Horice of the Spamican Institute 🙂