Day 2,212, 07:18
•
Published in USA
•
by James S. Brady Press Room
WHPR Day 2208 - Ireland; Kemal presents: Taxes; War Map; and eNPR
Brand new Secretary of Media, The Wild Card, addresses the masses
Dateline:
Tuesday, December 10
th
, 2013 (Day 2,212)
Location:
James S. Brady Press Room, The White House
Today's WHPR:: 1:
Ireland Potato Famine
: 2:
Kemal presents: Taxes!
: 3:
War Map and Analysis
: 4:
eNPR
Editor:
SecMed The Wild Card
Contributors:
Kemal Ergenekon, Mourning Star, Melisa Rose, and George Custer
Editors Note:
Before we begin, I'd like to thank New Azazel for trusting me with such an important position. I hope to bring only the finest standard of news to this wonderful newspaper. With that let's get into the top story.

Ireland and the United States agree to a region rental
Presented by The Wild Card
You can't say this is a boring start to New Azazel's second term. After some negotiations and some persuading the United States is going to own an iron region.
Recently both the United States and Ireland agreed to the rentals of the Cork and Kerry region and the Wexford region. Cork and Kerry will serve as a bridge to the iron rich region of Wexford.
American citizens and business owners will enjoy a 20% boost to their Weapons Raw Material production and Weapons production due to this region.
The agreement, which will cost the United States $90,000 per month, will be a monthly arrangement with both sides needing to agree to it on the 20th of each month.
The United States Congress passed the bill on December 7th and now we await the NE proposal of Ireland.

The American Tax Report
Presented by Kemal Ergenekon
The soon to be honoree of Congress's newest award and America's chief economist, Kemal Ergenekon, shared some wonderful tax information with us this week. We would like you all to be aware of how the US is doing with our current tax structure.
One thing to note: between August 11 and August 25 was the period when the admins implemented the Work Tax feature. Since our income tax was 25% at the time, our work tax was automatically set to 25%. However, since we didn't have a congress that month, we were unable to lower the tax rate. The work tax per click has climbed to very high levels up until we could lower the work tax rate on 8/26/2013 to 5%.
Please note, larger copies of images are available by clicking the picture.
The share of global tax revenues by country (August 1, 2013 - December 6, 2013)
The plot of share of global tax revenues for 5 countries (August 1, 2013 - December 6, 2013)
The ranking of top 20 countries by tax revenue (according to daily tax revenue measured on December 5, 2013)

War Map and Analysis
Presented by MourningStar
Albania is holding on, as Italy disappears
While the USA enjoys another weekend of peace... Italy was wiped off the map and Albania is now down to its last two Provinces. It is important for the US to help its allies and friends while we have no wars going on domestically. Train and fight. Fight and train. Do all you can, our allies need our help!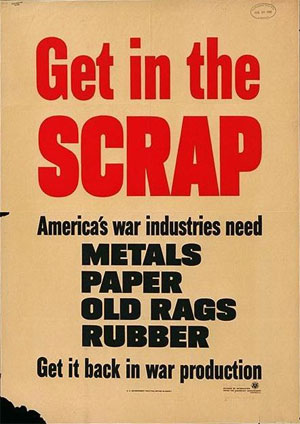 ---


eNPR
Hosts Melissa Rose and ????
eNPR! Friday!
eNPR will be airing Back at it's regular time. This Friday's
eNPR
will begin at
18oo
eRepublik time.
We will have a very special guest with us this Friday as PoTUS NewAzazel joins us in Studio. The rest of the content of Friday's show is to remain a
mystery
. You'll Just have to tune in to join the fun!!!
So tune in!
Or you'll regret it.

Secretary of Media, The Wild Card
Contributors: Kemal Ergenekon, MourningStar, Melissa Rose, George A. Custer

WHPR Day 2208
http://www.erepublik.com/en/newspaper/185289/1
Ireland Rental Agreement, Kemal's Tax Numbers, War Report, eNPR and more!
---
Be Sure to check out these Official Government Newspapers for the latest News!
Use @whitehouse in any IRC room running Sovereign to see the latest Government News articles.
3119
:::
Post your comment
What is this?

You are reading an article written by a citizen of eRepublik, an immersive multiplayer strategy game based on real life countries. Create your own character and help your country achieve its glory while establishing yourself as a war hero, renowned publisher or finance guru.