Day 5,626, 21:23
•
Published in USA
•
by James S. Brady Press Room
WHPR 5627 : Are You Keeping Up?

Dateline:
Monday April 17, 2023 (Day 5627 )
Location:
James S Brady Press Room, The White House
In Today's White House Press Report:
:1:
Two New Old Departments
:2:
Your DoD Daily Reports
:3:
War News
Editor's Note:
Job opportunities abound.

Two New Old Departments
The Department of Citizens Affairs is one of the original set of government service Organizations. Over time it absorbed the Department of Education, then was itself absorbed by the Dept of Interior.
Citizen Affairs' newspaper, The Information Desk, will handle Tutorials (both new and refurbished), Public Service Announcements, and other Informational Services.
Need a Director of Citizen Affairs.
https://www.erepublik.com/en/newspaper/the-information-desk-181113/1
We have also resurrected the original Meals On Wheels Org in order to move Food distribution out of Interior, back to being a standalone Org and Program.
You'll find a familiar face in Meals On Wheels Director Kodos.
If I'm not mistaken, Director Kodos has bonus buds for us, so be sure to check out the New Old Meals On Wheels Program.
https://www.erepublik.com/en/main/newspaper/meals-on-wheels-news-187228/1

Your DoD Daily Reports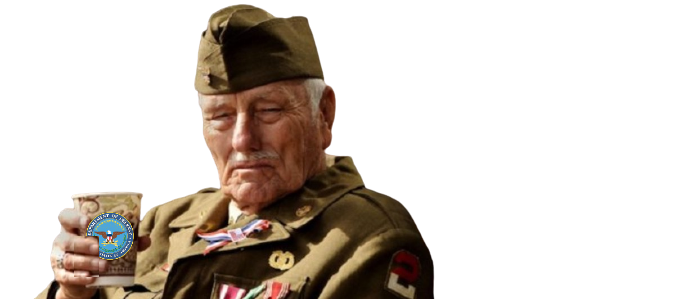 The List, Campaign of the Day, Priority Battle, Travel Battle, and something you're not going to find anywhere else– Minister of Foreign Affairs Herr Vootsman's daily Morning Report.
Fresh every morning, updated throughout the day and overnight.
The DoD Daily Report is the coordinated effort of your Ministers of Defense and Foreign Affairs, and your President. The three top people in American government and warfare write a
daily
newspaper together.
Maybe you don't need the DoD paper, but less experienced players, less experienced fighters, they do. We do our best to create an engaging learning environment. Anyone who doesn't have a complete grasp of everything can still easily find a couple correct places to fight and some useful information.
Your article votes put the paper in their faces for the day, and there's a fair chance we might guide a few players to fight smart. Your positive Comments help non-veterans know that the DoD is the real deal and they should pay attention to it.

War News
you should have this byline. You could do this once a week, right?
On Sundays a lot of countries throw Law Proposals— Declaration of War, Natural Enemy, even Air Strikes. This is where the Real Wars start, this sets the general direction of the following week's battlefield strategies.
By Tuesday these Proposals have all been left to expire or otherwise voted down, or they've been Approved and we have a whole fresh set of Wars and Natural Enemies and such. Likely as not, someone got the crap bombed out of 'em for breakfast. There's a ton of knowledge to know behind all this, and we're not addressing any of that now.
Sunday they make Proposals, by Tuesday the battlefields are hot af.
Consider adjusting your resource management to always be prepared for insane battle opportunities every Tuesday.
Oh, and… this should not need to be said..
Fight Smart (or else!) and don't be an asshole.
Know When Epics Start
http://t.me/epicsglobal
eRepublik Epics Global on Telegram
Kickstart the media. Every keystroke counts.

WHPR 5627 : Are You Keeping Up?
https://erepublik.com/en/article/2768517

5627:3921