Day 1,952, 02:29
•
Published in USA
•
by James S. Brady Press Room
White House Press Room - Day 1952 - I'm In Charge Here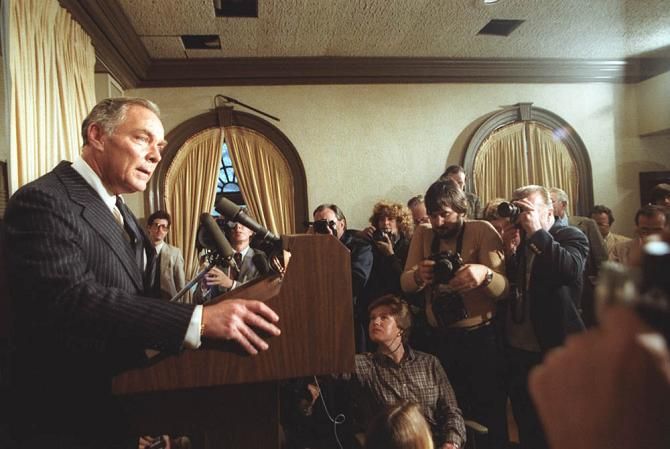 "As of now, I am in control here, in the White House Press Room, pending return of the Secretary of Media."Dateline:
Monday, March 25, 2013 (Day 1,951)
Location:
James S. Brady Press Room, The White House
Today's WHPR:Video:
Dan Akroyd -
Alexander Haig
1.
Max Fights (Gold Mine) Contest Starts Today
2.
Donate Food to the Air Strike
3.
RW'ing Regions Back to Taiwan
4:
Congress Election Day
eNPR:
Schedule and Links

Max Fights (Gold Mine) Contest Starts Today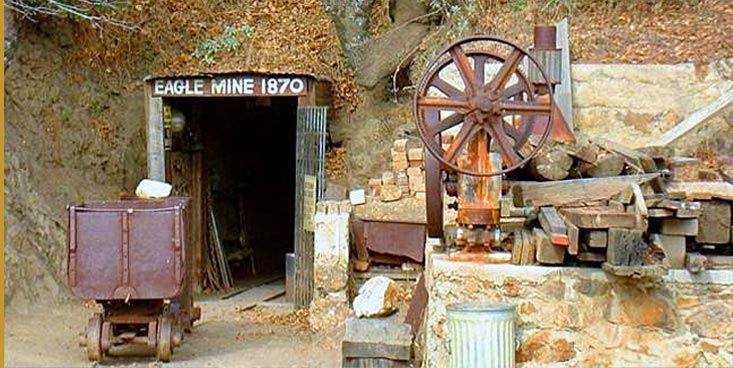 Admins have once again presented a new feature without fully thinking it through. Ligtreb's
article the other day
outlines the distribution of the gold mines throughout the New World, and editorializes that while the Gold Mines are probably a good thing their implementation is being done poorly.
In a
Saturday Special Edition
of this newspaper, Chief of Staff Palestinian Stevens reasserts that the USA will likely win this continent's Gold Mine, but adds the strategic possibility that an enemy nation may attack us in hopes of gaining control of our Gold Mine as soon as it is awarded to us.
In any case, the contest starts today, and we are urged to Fight, Fight, Fight, and win that sumbitch-- because
this is America and it is our destiny to win it.
And while we're at it, watch for enemy aggression toward our homeland, specifically Washington DC where our Gold Mine will be located.

Donate Food to the Air Strike
Gee, I wish we had one of them doomsday machines.
Another gift from the Admin gods is that citizens can now Donate toward their nation having the capability to launch an Air Strike.
An Air Strike is the ability to declare and wage war against a country that we do not share a border with. The President proposes it just like any other Proposal, Congress approves it, and we get to shoot some poor slobs who thought they were protected from us.
While President Vanek26 has stated that he has no intention, no country and no reason, to use The Bomb, other nations already have it and now before long every backwater dump on the face of the map will have The Bomb.
If you go to the
Military tab
on our Country page you'll see that we have the cash portion already, and are sitting around 40% or so of the needed Food. To the right of the circle graphs is a Contribute button. We are urged to Donate Food toward building a Bomb of our own.
If you go to the
Food pages
on the Marketplace, you'll be reminded just how dirt cheap food is.
You have no excuse. Buy Food; Donate it to The Bomb.

RW'ing Regions Back to Taiwan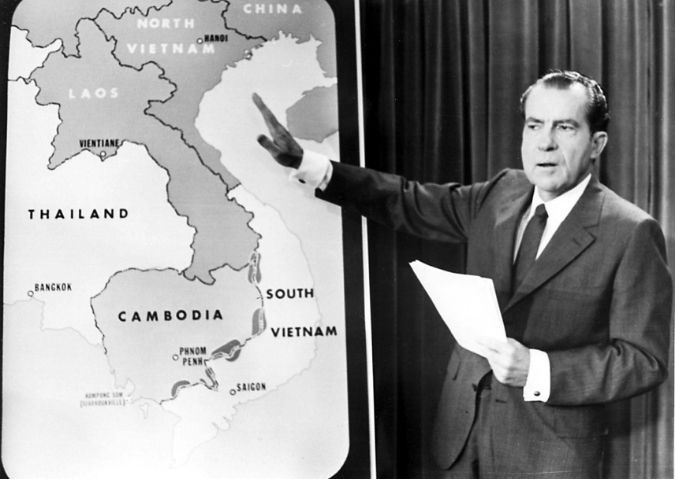 Last week,
this newspaper reported
an accord having been reached in the Taiwan-South Korea War. The short of it, as far as American fighters are concerned, is that we'll be RW'ing regions back to Taiwan. A timetable was set, and in a perfect world South Korea would be back on the map so they'd have a Congress this month, and Taiwan would have the US off their back.
Somewhere along the line the perfect world timetable got screwed up. I stopped trying to keep track of who fu*ked up where, as my own Daily Order was "fight for Taiwan" one minute and then "fight for the USA" the next.
So here's the skinny, folks. South Korea got regions, but not quite in time, and they're screwed out of a Congress this month. On the good side, they have a couple of regions--
better'n nothin'
. And we are still intending to give Taiwan back to Taiwan.. mostly. But Fight Orders are likely to be mixed up for the next couple days-- still "fight for Taiwan" and then "fight for the US." Just do as your Daily Order says. If it's confusing and you really require explanation,
get on IRC and ask your MU's Senior Officers
-- that's what they're there for, make 'em do their job.
Congress Election Day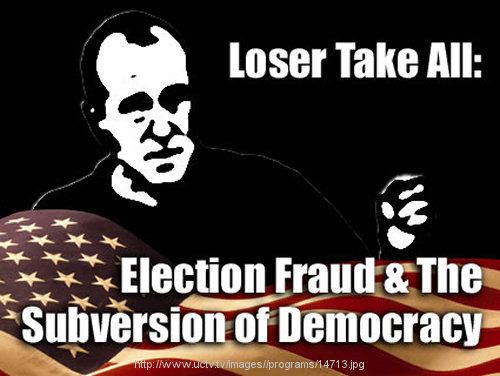 Don't vote for the AFA lineup.

The eNPR Schedule:
eNPR Oval Office Radio
airs live every Tuesday and Friday night, at 18:00 eRep (9pm Eastern, 6pm Pacific).
Join regular hosts and guests including Artela, Pfeiffer, John Killah, Fingerguns, DrLuis and Jefferson Locke every Friday night. Bringing you eRepublik news and current events and related chat.
If you miss any live radio show, you can listen at your leisure, at
eNPR Oval Office Radio
.

Recommended Reading:
| The President's Newspaper | Speaker's Word | DoD Civilian Orders | Dept of Education | Dept of Interior |
| White House Press Room | Pony Express | eNPR Radio |

Join a Military or Militia:
😉
eRebuglik now breaks links to Google Docs. If your link is broken, please contact this Org with a TinyURL or similar shortcut.
| US Civilian MU | Air Force Flight Training | Special Forces | Rogue Squadron | Ultramarines | SEAL Team 6 |EZ Company | Sons of Liberty | Bear Cavalry |Pickle's Patriots | Cannon Cockers |
| eUS Training Corps | National Guard | Mobile Infantry | eUS Army | Airborne | Marine Corps |




George Armstrong Custer
, Guest WHPR Editor
"Don't sweat the petty things and don't pet the sweaty things. ~~George Carlin
:::
Shout It!
:::
WHPR 1952 - I'm In Charge Here
http://www.erepublik.com/en/article/2234434/1/20
Fight, Fight, Fight!



2706
:::
Post your comment
What is this?

You are reading an article written by a citizen of eRepublik, an immersive multiplayer strategy game based on real life countries. Create your own character and help your country achieve its glory while establishing yourself as a war hero, renowned publisher or finance guru.