Day 1,826, 23:56
•
Published in USA
•
by Ronald Gipper Reagan
http://www.youtube.com/watch?v=YtYdjbpBk6A
So, as many of you know, Ronald Reagan is a personal hero of mine. I cannot compare myself to a man of such great virtue, character, courage, and leadership, but I want eAmerica and the world to know that I do my best to live up to his example both in real life and in this game. He wasn't always the most popular guy in the world too you know. He, and his supporters, were ridiculed,and besmirched by their opponents, much like ours do here.
He didn't quite make it to where he wanted to go and how he wanted to save our country and the world in 1976, but he sure as heck got there in 1980. My friends, it is almost e1980. The day is coming where the Reagan Revolution will sweep the eWorld by storm! You might be wondering, what would 'The Gipper' think of the eUSA government, and the opposition to this government. I hope this will show you exactly what he would think of the un-American tactics of the current tyrannical regime, and whose side he would be on.
🙂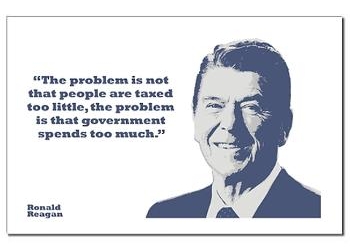 Post your comment
What is this?

You are reading an article written by a citizen of eRepublik, an immersive multiplayer strategy game based on real life countries. Create your own character and help your country achieve its glory while establishing yourself as a war hero, renowned publisher or finance guru.