Day 2,381, 05:31
•
Published in Republic of Macedonia (FYROM)
•
by Ministerstvo za Odbrana
Почитувани Македонци
Од името на Влада на еМакедонија, Ви благодариме и честитаме за вчерашната успешна војна.
Покажавме и докажавме дека кога се работи за еМакедонија можеме да бидеме сложни, организирани и да го одбиеме секој напад организиран и оркестриран од јужниве.
Териториите во Австралија стануваат наше "свето" место, и територии кои ќе ги чуваме уште долг временски период!!!
Нашата алијанса Аурора, повторно се покажа како најспремна и најдобро организирана алијанса во еСветот. Во ист временски период успеавме да победиме на 4 (четири) фронта во четири добро организирани и ослмислени акции.
~
Бугарскиот АС над Грузија!!!
Им Честитаме на Бугарија за прв пат во нивната историја имаат 10/10 и се втора земја во Аурора со фул ресурси о7
~
Парагвај - Словенија!!!
Огромен притисок од Астерија, НО повторно Парагвај покажа сила и успешно се справи со офанзивата од Астерија. Парагвај о7
~
Индонезија - Австралија!!!
Индонезија во овај период ресетира бонус и тоа го искористи Австралија да пробаат да направат проблем. НЕ успеаа!!! Индонезија о7
~
Македонија - Австралија/јужните!
Три пати пробуваат да не избркаат и три пати губат катастрофално!!! Нека им е за ум, да не не чепкаат на овај дел од еСветот!!!
Македонци бидете горди на себе!!!
И време е да направиме едно вакво големо пукање во нашите оригинални региони!!!
Аурора пред се !!!
~EN~
Dear friends,
Yesterday
Aurora
had 4 important battles
~
Bulgarian AS
- Congrats for 10/10 bonuses and becoming second Aurora country with full resources o7
~
Paraguay
won against whole Asteria!!! Paraguay you are our pearl o7
~
Indonesia
won against Australia! Indo & LiGAP o7
~
Macedonia
won victoriously against Australia & Our southern neighbors!!! Don't mess with a lion o7
We are best organised alliance in the eWorld!!!
Thank you Aurora !!!
Chile
Bulgaria
Indonesia
Macedonia
Paraguay
Germany
Ireland
Mexico
Hail Aurora!
Liberty, Loyalty, Dignity!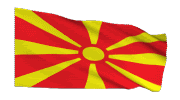 Alexander Macedon
&
MoD team eMacedonia
МАКЕДОНИЈА Е ВЕЧНА!