Day 1,841, 23:49
•
Published in USA
•
by Ronald Gipper Reagan
Hanibal LA Prepares To Take Inwegen On
Join the American Freedom Alliance
Join the American Eagle Division
My Fellow Americans,
Election Day, Wednesday, December 5th, 2012 is upon us. It is even more important as the world may end on December 21st, but even if it doesn't,
America needs Hanibal LA to lead us into the new year, and I urge you to cast your vote for him, and to tell all your friends to do the same.
Hanibal has articulated a bold plan to lead our country into the future. If you are tired of corruption, our economy being intentionally destroyed, the same people controlling the government every month, discrimination in the government and military, and the politics of hate destroying the very essence of what it means to be an American, then it is time to make a change at the top. Don't listen to the fear tactics. There has never been an example of the "good guys" using such desperate and disturbing tactics to hold on to power. It's time to say NO to the smear tactics of Hanibal's opponent, and YES to a new day for America. Now, allow me to share with you a very shameful tactic of the opposition's smear campaign.
You may have seen a log which allegedly involved me talking to some random person about some bizarre scheme to impersonate Inwegen. Just like those "screenshots", the above is a total fake which we came up with on IRC before. I want to state for the record that this is nothing but a desperate sham for a fading group of elites to hold on to power. They cannot run on actual issues, so they make up some imaginary scandal as part of a negative, smear campaign. I don't believe the American people will be so easily fooled. You can expect more dirty tricks like this if Inwegen were to win. He was handpicked by Henry "Pfeiffer" Arundel, as my regular readers well know I predicted, and if he is elected, it will mean that every President since Oblige's first term OVER A YEAR AGO, with the exception of Glove, will have been chosen personally by this one person who thinks and has openly stated that he runs the country and makes all the decisions. It's time to give Mr. Fluffer a very rude awakening. It's time that Americans reject his puppet candidate and elect a leader of conviction and resolve to make our nation stronger; a man by the name of Hanibal LA. You the voter need to decide if you want one person thinking you are nothing but a pawn in his own personal game of eUSA political chess.
Don't listen to the elitist talking points that are regurgitated time and time again. They like to attack me constantly as a threat or a cheater because they have disliked me since my party was nearly homogeneously real life American. Why? The answer is simple They hate how I am assertive with my Christian and conservative beliefs. I will not be silent about my beliefs, and they simply won't accept that. Everything since this has just been icing on the cake. When you are targeted by people who have nothing better to do, even a tiny slip up will get you into a world of trouble. Now, I am not even on the ballot, so what do they do? They have the audacity to call someone who was born in the eUSA a threat to his own nation. This is a stain on our nation's honor, and those who would sink to these levels should be ashamed of themselves. Hanibal LA deserves to be President and he has every right to seek the office.
Remember how they(Pfeiffer,Cerb,Inwegen, & Co.) welcomed thousands of INCI into the eUSA, and it caused us nearly two years of blackmail, extortion, and takeover threats, however that was apparently "Patriotic", but the AFA which is a diverse blend of Americans and immigrants from DOZENS of countries is somehow a "PTO threat"? Please use common sense and don't buy this rubbish. Some of these people have even openly stated that if Hanibal wins, they will do everything in their power to tie his hands as President and to refuse to recognize him as the Commander-in-Chief. Does this sound mature to you or Patriotic to you? He hasn't even been elected yet and they already refuse to give him a chance. I hope this will sway some reasonable minds. I want you to know that I believe what I am saying to be true, whether you choose to see the same is for you to decide. Don't let the bullies win again. It's time for the real good guys to win for a change. It's time for a Rocky Balboa underdog story. Come on folks, we're Americans, we're better than that. Vote Smart. Vote Hanibal LA.
American Patriot
Ronald Gipper Reagan
AFA Party President
AED Commander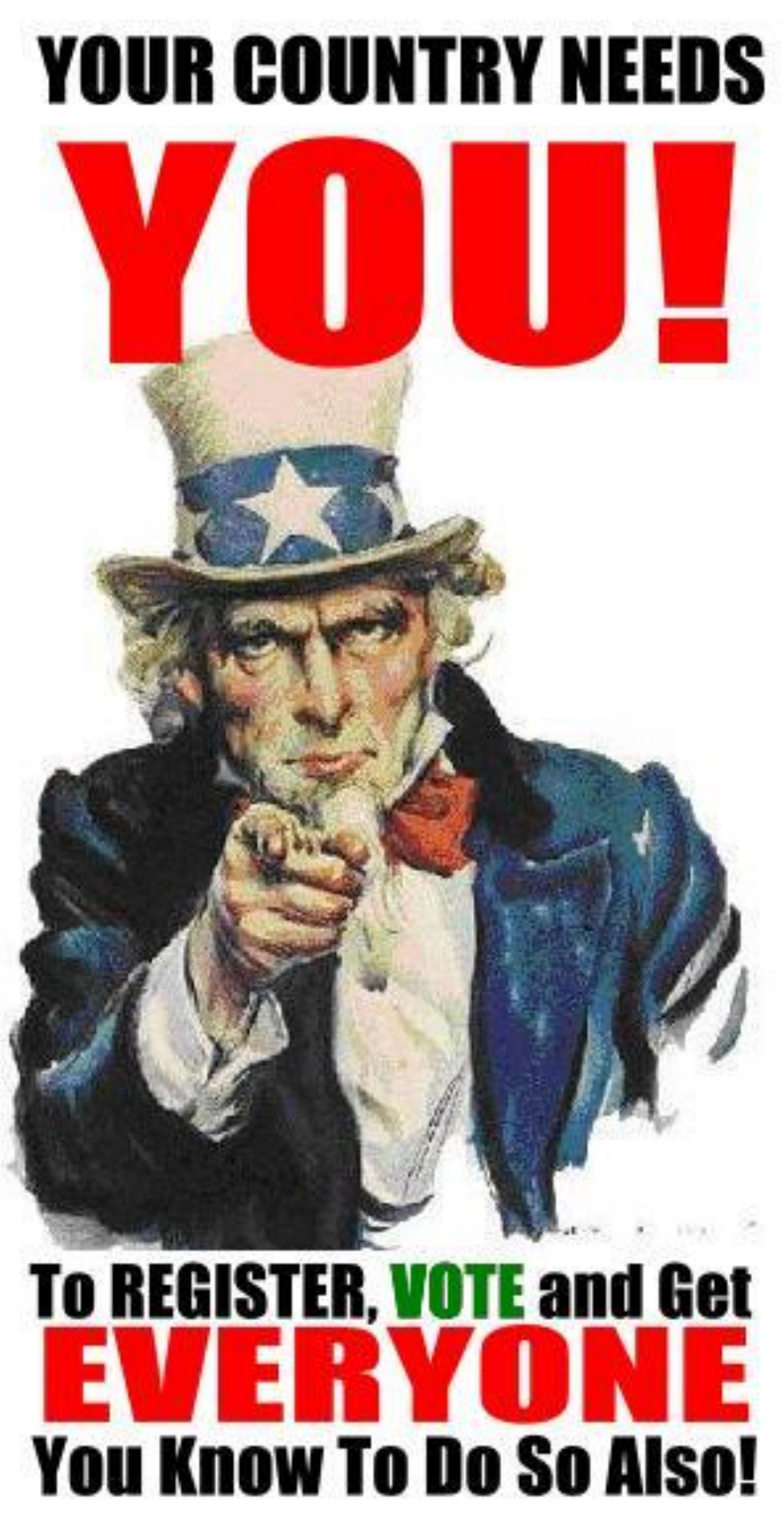 Post your comment
What is this?

You are reading an article written by a citizen of eRepublik, an immersive multiplayer strategy game based on real life countries. Create your own character and help your country achieve its glory while establishing yourself as a war hero, renowned publisher or finance guru.