Day 1,948, 22:42
•
Published in USA
•
by Vanek26
Sup America?
First off, I'd like to ask all eAmericans to fight for Resistance here:
http://www.erepublik.com/en/military/battlefield/39590
and future Resistance Wars.
We have signed a treaty with Taiwan (RoC), South Korea, and Japan to bring peace and stability to the region, and our part is to return Taiwan's regions back to Taiwan in exchange for South Koeran regions. So do your part and fight resistance!
Some interesting things have happened around the eWorld since we last spoke. In Croatia, frustration with the EDEN alliance is mounting due to concerns of lack of coordination and shared sacrifice, as well as a disagreement on targets (TWO or CoT) seems to be at an all time high, with 2 failed motions to quit EDEN having been attempted.
On the other side of the world, fireworks are about to start. The good news, America, is that someone else got screwed over by a random Congressman for a change.
http://www.erepublik.com/en/main/law/Poland/124986
This was proposed, allowing China to get their proposal in 3 minutes later unopposed. So China will have initiative, it will be interesting to see if their stockpile of currency will be able to prevail, and it will be an interesting test to see if EDEN is still a viable alliance at all, as there have been, ahem, ruffled feathers over China's perceived self-interest (ie tight regulation of citizenship, fighting in their RWs). In any case, should be an interesting battle.
Other news, Canada and Ireland will likely have Congress, while Portugal has seemingly surrendered to Spain, and Brazil and Chile are locked in a struggle with Argentina, seems neither will be able to get a knock-out punch this month, unlike the last when Argentina was wiped for Congress.
Brazil and Chile's war is very important to us, as well as Russia and Albania's struggles as well. I expect another RW in Albania soon, and Russia will be wiped soon, so we'll need to help them get back on their feet. In addition, the on-going CoT battles, as well. So unfortunately seems best to not fight any direct battles at the moment, I always do keep an eye out for opportunities that won't screw us over, so you never know.
SURVEY TIME! The results are in, I'm very happy with the turnout, we had 412 votes this time.
Results:
CoT vs EDEN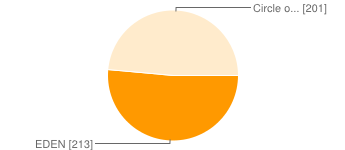 EDEN 213
CoT 201
CoT vs Independent
Independent 267
CoT 147
EDEN vs Independent
Independent 236
EDEN 178
Countries:
Macedonia
Love 17
Like 61
Indifferent 166
Dislike 93
Despise 77
Greece
Love 77
Like 132
Indifferent 145
Dislike 39
Despise 21
Bulgaria
Love 24
Like 90
Indifferent 190
Dislike 78
Despise 32
Croatia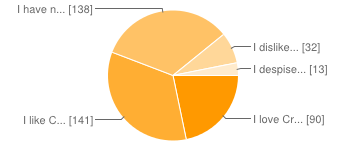 Love 90
Like 141
Indifferent 138
Dislike 32
Despise 13
Chile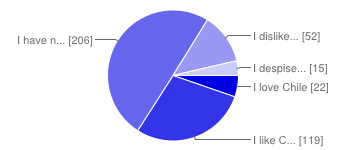 Love 22
Like 119
Indifferent 206
Dislike 52
Despise 15
Some notes on the survey: CoT v EDEN was pretty much a tie, but Independent owned both of them. People sure love Freedom. As for the countries, was surprised by the high idk/indifference turnout, perhaps people were only interested in the first part and just clicked middle on the rest? In any case, I'd like to thank John Largo and Cromstar for doing all the work, and everyone that filled it out.
Until next time, America. Take Care
V
Post your comment
What is this?

You are reading an article written by a citizen of eRepublik, an immersive multiplayer strategy game based on real life countries. Create your own character and help your country achieve its glory while establishing yourself as a war hero, renowned publisher or finance guru.