Day 3,123, 02:08
•
Published in USA
•
by USAF Media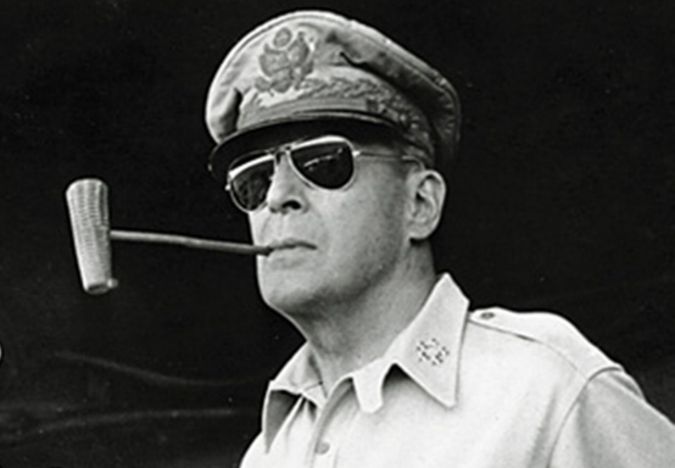 Duty, Honor, Country.
---
USAF Newsletter - Day 3123
---
Dateline:
Wednesday, June 8, 2016 (Day 3123)
Location:
United States Armed Forces
HQ, Denver
In Today's USAF Newsletter:
: 1 :
Hale Kane, USAF's Quiet Hero
: 2 :
War Map and Analysis
: 3 :
Caption This: Contest
: 4 :
Straw Poll: Attack Canada?
: 5 :
Vintage War Poster
: 6 :
WHPR Promo
: Video :
General Douglas MacArthur:
Duty, Honor, Country
Editor's Notes:
On behalf of the President, Cabinet members, members of Congress, Advisors, OMFG Staff, and every citizen soldier who ever sported a USAF or any other uniform...
o7, Hale Kane. Thank you.

Hale Kane, USAF's Quiet Hero
by Press Secretary Aramec

Most people don't do much in this game, and if they do, it is primarily towards a self-serving end. There is no shame in this, it is a simple fact. Most log in, work, train, fight, and perhaps go for some fight medals. Many frequent forums, give their two cents, and perhaps hop on IRC for a while. It is the uncommon person who goes out of their way to make their purpose in this game to be for others, and rarer still for that person to do so without any want for their own glory.
On June 6th, Hale Kane stepped down as Commanding Officer of the United States Armed forces, citing personal RL reasons. A long time member and an ardent worker, he tirelessly suffered through multiple replacements by other Presidents while continuing to maintain the necessary infrastructure to keep the military unit afloat.
Born into the eWorld in Canada on July 14th, 2009, he was originally known as Patar333. Emigrating to Austria in 2011, he worked his way up through that country's Interior Department and eventually became Country President. Hale would later go on to serve as Country President twice in Switzerland.
After coming to the United States, Hale quickly established himself as reliable and resourceful. A dedicated workhorse, he bounced around many Cabinets in a variety of roles, and rose up the ranks of USAF to eventually become it's CO. Despite being replaced multiple times, Hale weathered the politics, and remains a beloved brother in arms to the fighters there even to the day he stepped down from his position.
In accordance with the USAF leadership team, President Yui has chosen rainy sunday as Hale's replacement. To those who wish to give a good player a proper send off, please wish him well in our comments section, or drop him a PM yourself. From all of us here, we salute you. And, on a personal note from me, Hale: thank you. For all your hard work, for all your thankless tasks and hours spent, thank you. You made this game better to play.

War Map & Analysis
by NSC Chair Kalos Hoenn
Seems like the TW with Mexico is continuing for a tad bit longer. Enjoy the brawl with our Tequila Bros for a while.!
Here's another great shot of the closure in our Training War with the United Kingdom. The NSC team is working alongside the UK government to get their regions back in one piece. Next, to the other island, you can see the Cork battle finishing up. Ireland as well is taking back their regions. We're working with both governments to see the country's regions fall into place once more. We would like to thank our European friends again for working with us into surpassing and rekindling our relations with one another. Cheers to a bright future.
eUS Soldiers - be sure to continue this momentum of activity.
When we can coordinate at the most efficient, we'll continue to have our DST (Designated Strike Times) so we can group and attack to win key battles.
Be sure to read the
DoD Orders
for more information.
Have questions about Arm America or Where to Fight?
Message me
, or
rainysunday
for more information!
We'll see you out in the battlefield!

Caption This:
by OMFG Staff Writer Ilene Dover
Win $25 just for posting a funny caption in the Comments. 1 Gold to the winner.
Last Friday's USAF Newsletter's
Caption This:
winner of 1 Gold is
Darkskye
.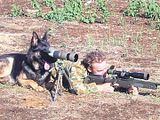 "Dammit Ruff, how many times do I have to tell you, our target is not the squirrel!"

Today's Straw Poll
by OMFG Staff
Congress had a
Discussion
, a
Proposal
, and now a
Vote
.
But before you look, what do you think?
Click on the image to take the poll

Vintage War Poster
by OMFG Staff Writer Ilene Dover

eNPR is LIVE Tonight
Tune in tonight on Beam.pro at 1830 eRep (9:30pm East Coast, 6:30pm Pacific)
Join Yui MHCP001, Orikfrikal and Melissa Rose in a lively hour or so of eRep hot topics and crazy talk!

Shout it out, "OOOh-rah!"
USAF members who comment receive 10 q7 weapons!
USAF Newsletter - Duty, Honor, Country
www.erepublik.com/en/article/2600961/1/20
o7, Commander Hale Kane
Maps, Contest, Poll, Poster, eNPR

:::
3123:305