Day 4,561, 10:08
•
Published in Turkey
•
by chuki99
Greeks started to boycott token market 6 months ago, sent tickets asking for transparency. The rest of us hoped for a quick change because there was no reason for token market to be shady. Nobody would be unhappy seeing the name of the player doing business with, unless its a shady business.

5 months have been passed and we joined to our greek friends by sending one more ticket and telling how restless we are.. by being neglected by the administration team. We kept seeing this label on the status part of tickets we sent :

We told many times there is something wrong with the token market starting with the hidden seller names. Admins kept saying everything is perfect. Yesterday, we have witnessed the problem is far more severe than just the names, that the whole system is vulnarable.
https://www.erepublik.com/en?communityPost=22
Erepublik admins has lost the trust we have for them by insisting on staying in shady side. Now claiming only 249 tokens were affected has no credibility on our side. The persistance of token market being kept alive after so much BS is just another slap on our face.
We have spent too much time trying to communicate with the admins and we have waited patiently for 6 months for a fair step forward. Our patience is over. We demand proper customer service! Untill then we refuse to be a loyal costumer! We refuse to be a part of community that is underrated! Untill then..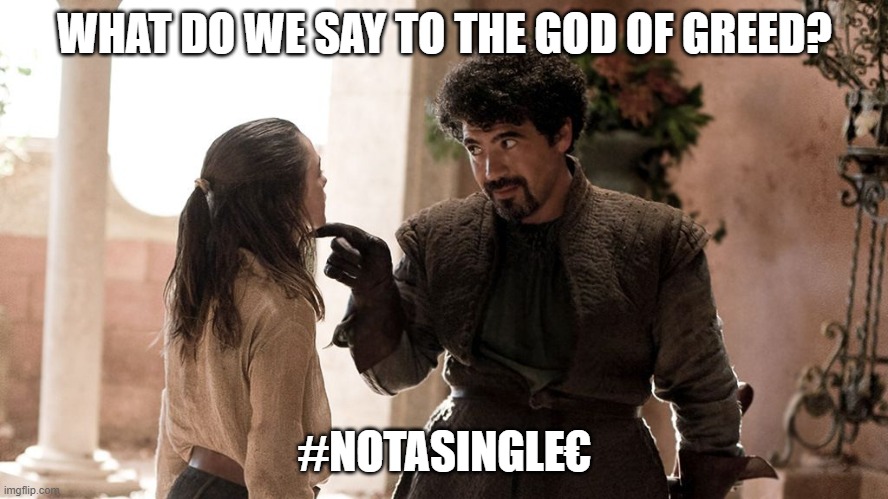 #notasingle€