Day 2,376, 10:53
•
Published in United Kingdom
•
by Spite313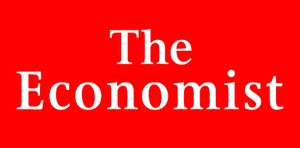 Dear friends.
Why oh why did you listen to jamesw. I'm going to start about talking about the specific situation in the eUK, but if you want my more general opinion on tax, skip to the second half (after the picture). To those of you who are interested, a proposal launched yesterday increased the work tax burden in the UK from 1% to 3%, and tried to similarly raise the weapons VAT tax.
Allegedly this was done based on an argument made by jamesw, who has spent his retirement moralfagging all over the place on any issue he can, that "the 1%" should pay more tax. He pointed out that tax disproportionately affects the poor, and that whilst a rich man like him might only pay maybe a percent or two of his income each month, a poor player with a few companies pays a greater proportion of tax. His logic was shaky at best, and the changes don't actually benefit poor people, but he pushed it through anyway.
The worst part about this insanity is that the logic behind it was non-existent. He didn't propose to raise tax to pay for more MPPs or a new program. It's just raising tax for the sake of it. The extra money won't benefit us at all, we already have over 1m cc in the treasury for emergencies, and we made enough tax to pay all our MPPs.
What's more, the cost of CO and other "super" expenses like supplying MUs is beyond our ability to fund no matter what we set taxes. For that we rely on that 1% of the population to pay for it out of their pockets. His argument was that he made 600g a month, and took most of it home as profit. Well a marginal increase in tax is one thing, but most of the super rich spend their cash on the UK directly each month, meaning their contribution is massively greater than the tax they pay.
Finally the arguments for 1% tax haven't changed. The world is a volatile place sure, but foreign markets are still more desirable to build in. If we do have a slight advantage now because of our stability, we should be using that advantage not crushing it by raising taxes and pricing ourselves out of the market. Our lower wages, rock bottom taxes and decent bonuses actually make us attractive. Well, they did.
This congress has been full of durp in a number of ways this term. I'm not going to waste my breath appealing to them to lower the tax again, but I hope the next congress will see that raising taxes isn't a moral imperative, but something which must be directly tied to an increase in the need for money. It's not about role playing your real life fantasies about "the 1%" or about socialism, it's about the realities of the game. In the eUK, we don't need higher taxes, and low taxes give us a competitive edge.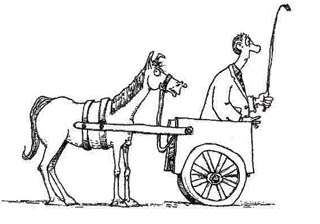 On a more general level, I've always supported taxes to fit the country. If you've got 10/10 bonuses and a huge player base, higher taxes make sense. You already have the best "product" on the market, and as a big country you rely on tax income not player donations to keep your bonuses. The effective cost of a tax increase is markedly lower than the cost of bonus loss, as Kemal explains here.
Should Poland and so on all raise their taxes to reflect this then? No. Like I said in the first part of the article, tax should be based on capacity and need not on the desire to have a nice round figure. If you are making (for example) 300k cc a month in taxes, and spending 250k cc, you can consider a tax cut. If you're making 300k cc and spending 400k cc, consider raising taxes. It sounds pretty damn obvious, but you'd be surprised how many people don't even consider the budget before they start voting on tax.
Another argument I always hear is the "rainy day" tax. A lot of countries talk about saving money by having a tax surplus against some future need. That's a good idea in some ways, but you need to analyse how much your country makes- it's disposable income. If you have say 20 MPPs a month, and you make 1 million cc from 3% tax, then your "disposable" income is 800k cc, which you can spend on whatever you want. If you don't have any wars that month, you get 800k cc richer. If you do, you might end up having a deficit.
However in a situation like the UK, which has maybe 12 MPPs and makes 120kcc a month, you have to question the logic of raising tax. If we raised our work tax to 3% we would make more tax money. Maybe enough to pay for CO for a day or two, or supply a small MU for a week. The benefit really isn't there. In most cases the expensive part of war is paid for by the citizen not the government- a result of game changes.
Finally, there is the ever present danger of theft. How many millions worldwide have been lost by countries because after 11 good CPs the twelfth is a thief and runs off with it. Carefully hoarding 80k cc a month until after a year you have a nice 1m cc buffer, only for it to be stolen, is depressing stuff. Best to keep the buffer as small as reasonably possible, and in the treasury until it's absolutely needed.
tl;dr, lower taxes.


Iain

Ps. someone will inevitably say "oh Iain you would say that, since you are rich". Just for the record, if I lived in the UK for the next year I'd pay something on the lines of 75k cc in tax. The UK national debt to me is three times as big as that, and I've funded at least half a million cc in CO in the last six months. It's not about me, it's about the UK.
* Kemal's article simply won't link. If I put the link in, my article won't publish. Admins absolutely suck.
Post your comment
What is this?

You are reading an article written by a citizen of eRepublik, an immersive multiplayer strategy game based on real life countries. Create your own character and help your country achieve its glory while establishing yourself as a war hero, renowned publisher or finance guru.