Day 1,889, 23:16
•
Published in Republic of Macedonia (FYROM)
•
by MNR Makedonija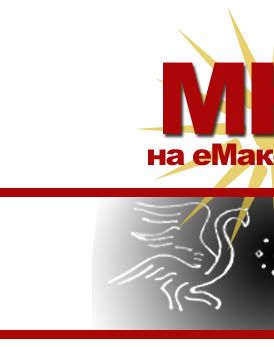 Dear friends and citizens of CoTWO,
Yesterday was a big day for us, a day when we witnessed one of the most epic battles ever played. A day when we gathered together like one nation and succeeded to achieve victory on our front.
This is very difficult period for us. We become target of EDEN, we were losing our battles, we were hopeless.... But you showed us that you are real friends and helped when it was most needed to us.
eMacedonia yesterday was the most luckiest eCountry in this eWorld. Why??? Because we had you on our side!
THANK YOU FOR BEING OUR FRIENDS AND THANK YOU FOR YOUR UNRESERVED SUPPORT !!!
HAIL CoT !!!
HAIL TWO !!!
HAIL BRASIL !!!
Your faithfull
eMacedonia
Post your comment
What is this?

You are reading an article written by a citizen of eRepublik, an immersive multiplayer strategy game based on real life countries. Create your own character and help your country achieve its glory while establishing yourself as a war hero, renowned publisher or finance guru.