Day 1,208, 04:06
•
Published in Republic of Macedonia (FYROM)
•
by Steoks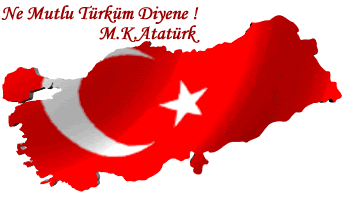 Turkey has decided to leave PanAm alliance.
We want to thank you our friends who helped us until now.
Thank you Brasil, Argentina and France...
But it became clear even if these friends fight for us, we ain't got the respect from other PanAm countries as we deserve as an ally.
We had problems with signing MPP with PanAm countries, they supposed to be ally of us but yet, they didn't hesitate to sign MPP with Greece and Bulgaria who aren't member of PanAm alliance, but also enemies of one of its members.
This situation simply showed us that we are not respected in PanAm. What we are looking for is not this kind of alliance, what we need is true friends we can rely on them on our worst day.
Hereby, I would like to announce resignation of Turkey from PanAm alliance, and thank Brasil, Argentina and France for their efforts.
At the same time, we acknowledge the fact that serious mistakes have been made in the past in our foreign policy. Despite that, the dignity and gratitude of the Turkish nation remains as strong as ever !
Signed on behalf of Turkey President by Steoks (Minister of Foreign Affairs of Turkey)