Day 2,022, 12:18
•
Published in USA
•
by Gnilraps

---
Get Behind the Mule
Day 2022 of the New World
3 June, 2013
Unity, ATO, and War
Yes, America, it is time to get behind the mule and plow.
Not that it's the most compelling of jobs, plowing, but some days it just needs to get done.
But I gotta be honest, I'm ready for an upgrade: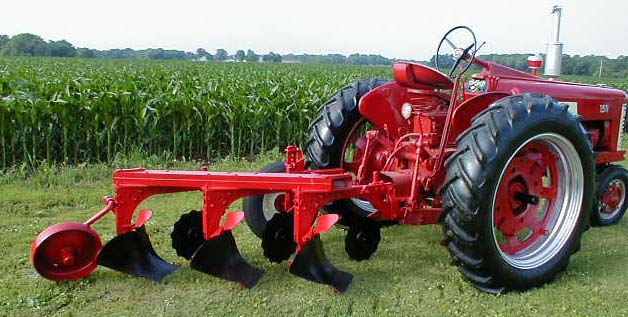 Please allow me to explain...
The authors of the Unity process really deserve our thanks. That process was drawn up in a flurry way back in November of last year when we needed an immediate solution to a suddenly urgent problem.
And so John Jay (now Leather Neck),
bigcdizzle
Artela
emdoublegee
Kemal Ergenekon
who were all serving as Party Presidents at the time, along with several other national leaders devised a system by which some semblance of "unity" could be reached concerning the election of the Country President.
It was a thankless task, since what they were forced to devise was a system which necessarily subverted the natural ingame mechanics
so that The ldiot and his Circus of Dancing Fleas would remain out of the White House.
The system accomplished that goal. So thank you to those who worked so hard on it.
But the Unity process has brought with it a stench.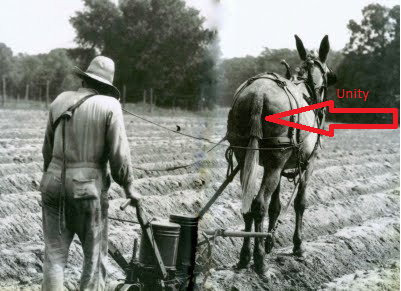 (Like I said, not the most glamorous job, is it?)
You don't need me to go into details about why the Unity process is flawed.
What I will say is that those who have been responsible for our National leadership in the months since (and yes, I am included among that number) have been terribly lazy (or perhaps deviously negligent) in improving, revising, replacing, or plugging up what has been so horrendously stinky about the whole thing.
And so once more this month America is squarely faced with the sh!tty "choice" of electing one of the Idiot's Fleas or the candidate who was chosen by fewer than 10% of the voting public.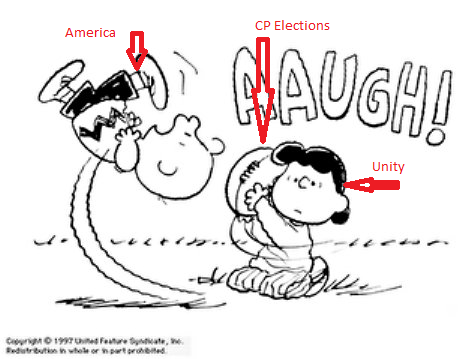 But, as I said, I am ready for a change.
And so I am asking President-elect Tenshibo to agree to prioritizing the dismantling of the Unity Election Process.
In place of the current, really crappy system, I am urging all of America to demand the following from your next PoTUS:
1 - Elect stewy as Party President of the American Freedom Alliance.
This will take The Idiot out of the equation. Continued monthly efforts will need to be maintained to keep The Idiot out of the equation, but we MUST start on June 15th and we must not relent.
2 - Elect Party Presidents in the other Top 5 parties who will agree to running an open election on July 5.
This must take place or else the stagnation of our Political system will make USA not worth fighting against Serbia for!
3 - Require that all Top 5 parties run a candidate on July 5.
This must take place so that there is no slot open for a PTO candidate. If a T5 party does not have a legitimate candidate, it must run a "Blocker" candidate whose Avatar will clearly state "Do Not Vote 4 Me" or some equivalent.
4 - The Country President must remain committed to mobilizing all resources to continue fighting against The Idiot and any other PTO force so that the top 5 Parties remain in safe hands.
Of course, as we have seen, sleeper agents will forever remain a risk factor, and so vigilance must be kept in vetting and electing trustworthy PP's.
America, it is NOT time to go rogue (with apologies to RS) and refuse to elect Tenshibo.
Tenshibo has earned the opportunity to serve as CP through many months of dedicated service. He is well-qualified and has a decent cabinet.
Do not let the fact that he is the Unity candidate distract you from the top priority - defeating The Idiot and his Idiotic Circus of Dancing Fleas.
If you are not Voting for Tenshibo on June 5, you are committing a crime worse than Unity. It's called Treason.
But join me, America, in drawing this line in the sand.
Elect stewy to put AFA in safe hands.
Demand an open election for CP on July 5 from all 5 Top Parties.
Demand that Tenshibo commit to NO MORE UNITY ELECTION.
---
You may now return to your regularly scheduled clicking

Post your comment
What is this?

You are reading an article written by a citizen of eRepublik, an immersive multiplayer strategy game based on real life countries. Create your own character and help your country achieve its glory while establishing yourself as a war hero, renowned publisher or finance guru.