Day 1,804, 23:10
•
Published in Ireland
•
by Uljanov
Well I want to write something in this cold early in the morning but what?
I do not have much experience in politics, military organizations or theft in eIreland and i'll find another topic.
Here, the topic may not be the most interesting, but i'll write something about my airsoft team / organization.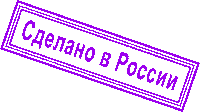 Airsoft is not an expensive sport but we're fans of the Russian army and the Russian special forces and use only equipment designed and produced in Russia so the bill is bound to go up.
Thematically oriented to VV MVD (Vnutrennie Army ministries vnutrennih del / internal troops of the Ministry of Interior), anti-terrorist units of the 604th Center for Special Operations (604 TsSN VV MVD RF).
http://www.airsoft-pravda.ru
Enough stories, pictures!
That's all for now.
Thank you all!
Eto želim napisati nešto u ove hladne rane jutarnje sate a što?
Trenutno nemam previše iskustva u politici i vojnim organizacijama ili krađi u eIrskoj pa nađem drugu temu.
Evo, možda ne najpametnija tema, ali napišem nešto o svom Airsoft timu / udruzi.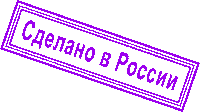 Airsoft nije skup sport ali mi smo zaljubljenici u Rusku vojsku i Ruske specijalne postrojbe i koristimo isključivo opremu napravljenu u Rusiji.
Tematski smo orijentirani prema VV MVD (Внутренние войска Министерства внутренних дел / Interna Vojska Ministarstva Unutarnjih Poslova), antiterorističke jednice 604. centra za specijalne operacije (604 TsSN VV MVD RF).
http://www.airsoft-pravda.ru
Dosta priče, slike!
To je to za sada.
Hvala vam svima!
Ну, я хочу, чтобы написать в этом холодном рано утром и что?
Я не слишком большой опыт в политике и военных организаций или кражи в eИрландии и найти другую тему.
Здесь вопрос не может быть умным, но написать что-то о вашем страйкбол команды / организации.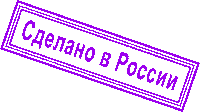 Страйкбол не дорогой вид спорта, но мы любители русской армии и русского спецназа и использовать только оборудование, разработанное в России.
Тематически ориентированный ВВ МВД (внутренних войск Министерства внутренних дел), антитеррористические подразделения из 604-м Центр специальных операций (604 ЦСН ВВ МВД РФ).
http://www.airsoft-pravda.ru
Хватит рассказов, фотографий!
Вот и все.
Спасибо!
Post your comment
What is this?

You are reading an article written by a citizen of eRepublik, an immersive multiplayer strategy game based on real life countries. Create your own character and help your country achieve its glory while establishing yourself as a war hero, renowned publisher or finance guru.