Day 1,546, 02:28
•
Published in Republic of Macedonia (FYROM)
•
by Eagean
Skopje is the capital and largest city of the Republic of Macedonia.The territory of Skopje has been inhabited since at least 4000 BC; remains of Neolithic settlements have been found within the old Kale Fortress that overlooks the modern city centre. On the eve of the 1st century AD, the settlement was seized by the Romans and became a military camp. In 1944 it became the capital city of Democratic Macedonia (later Socialist Republic of Macedonia), which was a federal state, part of Democratic Federal Yugoslavia (later Socialist Federal Republic of Yugoslavia). The city developed rapidly after World War II, but this trend was interrupted in 1963 when it was hit by a disastrous earthquake.

In 1991 it became the capital city of independent Macedonia.



Skopje panorama



the Macedonia Square



The Milenium cross on the mountain Vodno



Fortress Kale



The Stone Bridge



Mother Teresa's museum house



The museum of modern macedonian history



The holocaust memorial center



Soboren Hram St. Clement of Ohrid



Macedonian post office HQ



Old Skopje's Bazaar



Ss Cyril and Methodius University campus Skopje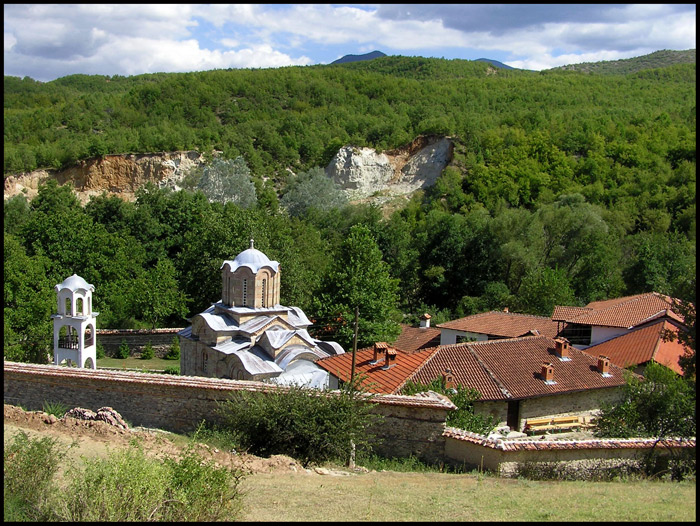 Marko's monastery



Mustafa Pasha Mosque



The roman aquaduct



The remainings of the old train station,that hour will be never forgotten



SkopjeMTV



Boris Trajkovski-Sport Center



National Arena Philip II of Macedonia

And now some stunning natural beauties The Canyon Matka



Post your comment
What is this?

You are reading an article written by a citizen of eRepublik, an immersive multiplayer strategy game based on real life countries. Create your own character and help your country achieve its glory while establishing yourself as a war hero, renowned publisher or finance guru.