Day 3,107, 00:35
•
Published in USA
•
by USAF Media

We're gonna need a lot of Rubber if this is how we're upgrading the Pacific Fleet.
---
USAF Newsletter - Monday Day 3107
---
Dateline:
Monday, May 23, 2016 (Day 3107)Location:
United States Armed Forces
HQ, Denver
In Today's USAF Newsletter:: 1 :
USAF Progress Report Lite
: 2 :
Resource War Map
: 3 :
Weekly Poll Question
: 4 :
Tyler B Talks USAF
: Video :
Tommy Overture
- Pershing's Own (U.S. Army Orchestra, U.S. Army Band and Downrange)
if you set your YouTube's autoplay On, you should get all ten videos in this series.
Editor's Notes:
Your USAF Newsletter is currently seeking talented writing staff, particularly for War Maps & Analysis. Strict guidelines and tight deadlines. A most challenging opportunity for USAF soldiers.

From the Commander's Desk: Progress Report Lite
The USAF is required by Congress to submit regular reports, which detail the spending and use of Congressional funds as disbursed from the monthly Budget. You'll find these reports as they're made available in the eUS Forum thread
Legislature >> Public Congress
.
However, there's more to the revitalization of the USAF than line-item expense accounting. Commander Hale Kane fills us in on what his Leadership Team has been up to lately.
"So far, we have had an interesting month. We've begun recruiting more and more members to the team compared to months before, and with that, it's helped us on all fronts:
USAF Slack Channel
: An important step toward the organization of the eUS community. thanks to rainy sunday's efforts, it's literally put us back on the map for co-ordinated attacks.
Communes
: Since the beginning of the month, we have had more people requesting supplies. Now we are looking to provide more for our MU soldiers. Stay tuned for more news on this as further ideas are being brainstormed."
Media
: Outstanding articles, keeping USAF members and citizens of the eRepublik community informed."

Resource War Map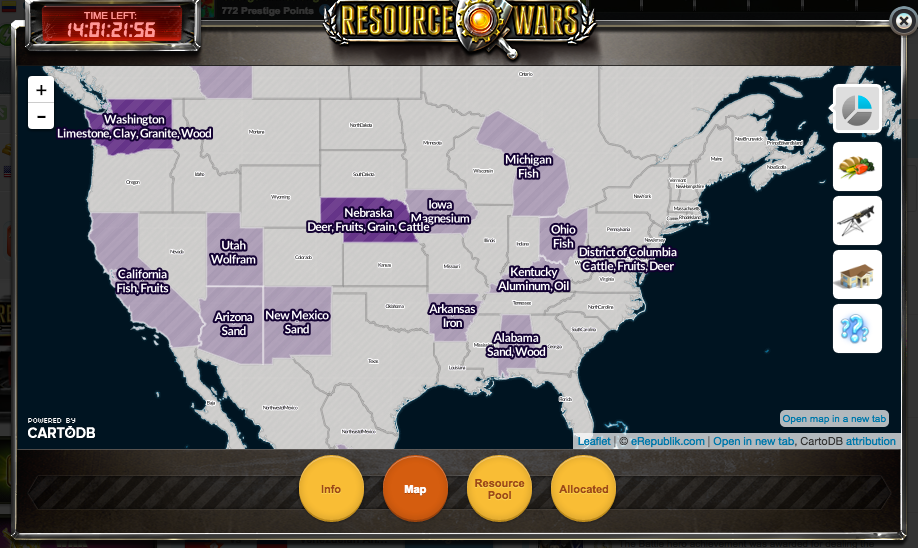 Here's what we got over the weekend, since our last update late Thursday night:
Sand (Arizona and New Mexico), Fish (Michigan), Cattle, Fruits and Deer (District of Columbia)
Two weeks down, two weeks to go. Only five resources needed for a full boat.
Remember, even if we're not going for a resource of our own when you're ready to drop your damage, we still have allies to help out. We have agreements with allies, we fight on each other's lands, we help each other gain valuable resources.
So, how can we tell the difference between an enemy attack and a Training/Resource War, or whether you should fight
for
or
against
the eUS?
Be sure to follow
DoD Orders
, or roll on into
IRC Rizon #ResourceWars,
so you'll be sure to make your efforts matter.
Ilene Dover
's
Resource Wars II
series continues to be your best source of news and reviews regarding the ongoing Resource Wars.
Best quote from the latest article?
"How is the eUSA doing? Unobtanium remains unobtained… We have one last chance at it!"

Weekly Poll Question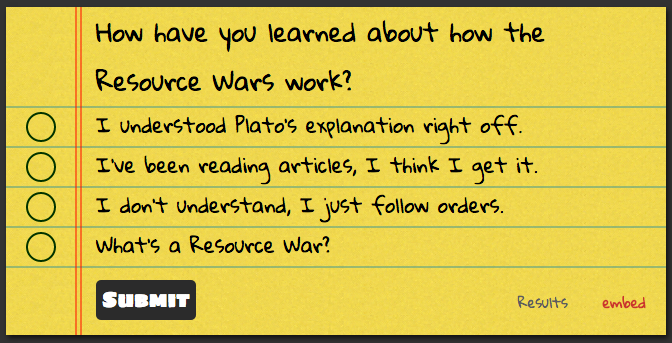 USAF soldiers are invited to visit our eUSA Forum
Members Only
section, find the Poll thread and suggest a question for future editions. If we use your poll, The USAF Newsletter will pay you $100.

Tyler B Talks USAF
Lifted Directly from the Commander-in-Chief's Latest Article, Love of Country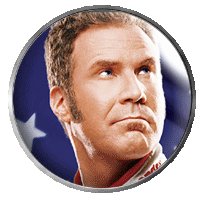 Lastly I would like to touch on USAF. It had been a contentious issue. However, the ship very much appears to be righted. There is a strong corps of dedicated officers working to build and strengthen the community. A very competitive supply drop has always been provided. Gold for strength training has been provided for a long time as well. The USAF has much to offer someone who just wants to push the red button a lot, and someone who wants to grow and advance through the ranks while making a name for themselves. That just has not always been advertised. The recent editions of the USAF newsletter have been nothing short of amazing. I could not be more pleased with the efforts and progress made within USAF. Things are truly looking up and going well in so many ways. There is still a very strong core of players here who love the eUSA and are willing to work hard to keep us organized and together. It has been an honor and a privilege to be part of this.

Shout it out, "OOOh-rah!"
USAF members who comment receive 10 q7 weapons!
Monday Morning USAF Newsletter
www.erepublik.com/en/article/2598608/1/20
Progress Report Lite
Take the New Poll

:::
3107:296