Day 1,874, 10:26
•
Published in Japan
•
by Kitsune Usureki

I am happy to announce that I begin my third term as Minister of Education in a row. I belive that this fact means that my work is acceptable and worthy for our nation. I want to congratulate Akki, who won the Country Presidental elections, and I also want to thank him for trusting me in this matter. I will continue to expand and improve our education and charity system, and I eager to start the work with the Ministry of Education.
---
Let me present you the public documents and databases of the Ministry of Education, where you will find all the informations and datas about the organization!
Titles and amiabilities in the Ministry of Education
- This document contains the description of members and their role in the Ministry of Education.
EDIT :
Document was updated to version 1.1 : The 'Ministry of Student Work' section was deleted, because it is now an independent section of the cabinet, running in the name of 'Ministry of Labor'.
Financial Database
- The database contains every registered transactions of the Ministry of Education and the Senpai-Kohai program.
Donations Database
- Despite of that donations will be registered in the Financial Database, I do belive that donators did earned the right to have their names on an other list.
---
The Senpai-Kohai program will continue its distribution program, and it will be organized by the Minister of Education. The greatest modification of the distribution system will be the change of the level condition - supplies will be available for citizens between level 2 and 31. Every distribution article will mention the current conditions, so you will surely be informed.
But another, new part of the program will start in this term, the Mentoring Program of the Senpai-Kohai program. It will bring back the old mentoring system of the Senpai-Kohai program, and the Mentoring Director will be the Vice Minister of Education. If You are willing to take part in the Ministry of Education as a Mentor Senpai, write a letter to vice minister
Veprina 22
!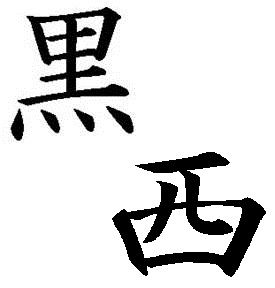 Kitsune Usureki
Day 1,874 of the New World
くろにしび
Do not forget to vote and subscribe for further news!
Post your comment
What is this?

You are reading an article written by a citizen of eRepublik, an immersive multiplayer strategy game based on real life countries. Create your own character and help your country achieve its glory while establishing yourself as a war hero, renowned publisher or finance guru.