Day 4,150, 13:34
•
Published in Croatia
•
by Predsjednik eHrvatske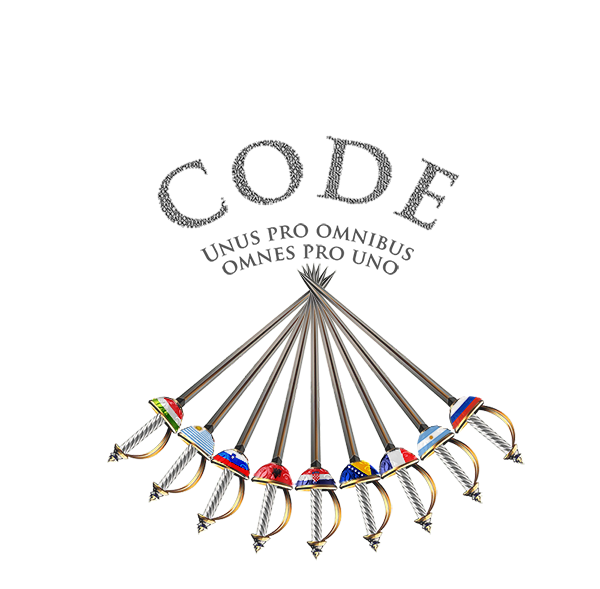 Citizens of eRepublik,
After a long period of friendship and cooperation, the time has finally come.
Today,
Day 4,150
, we have officially founded our alliance named
CODE
.
In saying this, we believe we are more than an alliance, we are
A Family.What is CODE?
Cooperation, Organization, Defence and Economy
(abbr.
"CODE"
).
Our Family
is an alliance founded by 10 nations with aspirations towards military and economic cooperation.

CODE
does not have an official charter nor any treaties establishing the alliance. This is due to our mutual belief that charters can often be a hindrance, rather than an agent of better coordination, and that treaties "
are a formality
".
CODE's
goal is to "
do things properly
" as a coordinated and unified force built upon mutual respect and understanding of one another.
CODE
is a "
family of nations
" (as opposed to a regular military alliance). Our family is bigger than just these 10 nations and we value each and every ally for their commitment and loyalty to our military campaigns over the past while. We will continue to support all of our allies as we have done before. Nobody will be left behind nor will any of our allies be allowed to suffer at the hands of our enemies. After all, this would be in breach of our friendship
CODE
. We are wholeheartedly open to embrace new members into our family who will share the same values as we do.

CODE is officially founded on April 01, 2019, by
Albania,

Croatia,

Cyprus,

Greece,

Hungary,

Ireland,

South Korea,

Thailand,

Turkey,

USA.

CODE
is not an ordinary alliance,
CODE
is a family of nations!
Kind Regards,
CP of eCroatia