Day 1,066, 16:47
•
Published in USA
•
by ligtreb
There are battles going on all over the world at much greater frequency than ever before. The new war system divides each battle into 2-hour mini-battles, meaning strategy about how, when and where to fight is more important than ever.

Every American should either be in the military, a militia, or some kind of organized fighting force. If you fight on your own, not only are you doing your country a disservice but yourself as well -- each branch of the military and every militia I know of will sometimes give out food and weapons for important battles. More food/weapons = more damage and experience = you rank up faster.




If you would like me to add information to this article, don't hesitate to ask.

THE U.S. MILITARY

The military is an official part of the US government, one of the most powerful fighting forces in the world and is the major part of our budget. Each branch is unique in its own way and has its own requirements.

Training Corps




TRAINING CORPS APPLICATION
Training Corps Newspaper
Requirement to join: Be four days old.
Level required: Hot Shot

Most people who join in the military will start in the Training Corps. The other military branches often look for TC members when looking for new recruits. Here's what Lt. Gen. Morrigan Alexandros, Executive Officer of the Training Corps, had to say:

"We provide cookies which are essential to survival during battle. Our cookies are soft and gooey. We have all kinds of cookies full of yummy goodness.

TC is a great way to meet people and become involved in your country. We provides training to its members to how become effective in battle. Join! We also has tons of fun activities such as Olympics and poker nights. But, even more important, you get to be part of a community. Queue in corny.

Did I mention the yummy cookies?"

Another great testimonial from Bia Pandora, former Commanding Officer of the USTC:

I remember being a newborn wandering around eRep, not really sure where I was going and how I was going to get there. I was fortunate to be contacted by an older player and directed to the forums. After that I was told about the Training Corps and rushed to become involved and apply.

Since that day I've never felt alone again. The eUS Military provides an incredible experience of brotherhood. There is always a friend to talk to, ask questions of and laugh with. Plus, we get to kick enemies in the nuts together during planned attacks, that is really the most exciting aspect of this game in my opinion.

Take the first step in joining the military family...join the TC 🙂 We love newbies.

Bia is right. I can't stress enough how important it is for any new player to join the Training Corps. They will get you off to a good start here.

National Guard




Application form: CLICK HERE
Requirements: No minimum rank.
Level: Sharpshooter

This is my current branch, it can be a fun place with jankems (chariman of Joint Chiefs of Staff), Bradley Reala (former USA President) and SweetBags (below) among our more prominent members.

From National Guardsman SweetBags: "Skittles are awesome, join the NG. You might get an awesome cape"

From eUS forums: The NG is a mobile branch with a small reserve force for politically active soldiers (i.e. people who are currently Congressmen, PP, CP, etc.).

Mobile Infantry




Application Form: CLICK HERE
Rank required: Lieutenant
Level required: Expert

The eUnited States Mobile Infantry is awesomely crazy. -- Infantryman kfitzy

From the eUS forums: Mobile Infantry is a branch of the US Armed Forces dedicated to the defense of eAmerican interests at home and abroad. They deploy regularly, so they only accept soldiers who are able and willing to break business and party ties for days at a time. They look for active, dedicated soldiers who are willing to fight for their country and follow orders quickly and without question. Ability to register for and check our military forums regularly is a must.

Army




Application: CLICK HERE
Rank required: Colonel
Level required: Ranger

Thoughts from Army members:

The United States Army is a main fighting force of the United States Military. We provide Q3 helicopters, tanks, rifles, and artillery units to our soldiers to match their skills. We are a tightly knit group with activity on IRC, forums, and in-game. If you have at least Ranger skill level and Colonel rank and think you are ready to join our ranks, apply for the Army experience! -- senior officer Kyler Lee Octan.

Join the eUS Army! We're supportive and we can strike down enemies in an instant! -- officer JasonEye21

Want to join the US Military? Why not the US Army? We are the main fighting force of the USA and leave nothing but crater's in the earth of our enemies. The other branches may be strong but none of them are Army strong! Grab your Rifle and sign up for the US Army today! -- officer naruto kun10

From the eUS forums: The Army is the main force of the United States, able to be deployed wherever and whenever the President needs.

Cavalry





Application Form: CLICK HERE
Rank required: General
Level required: Nemesis

Senior Officer DeyoZero says: Cavalry rolls through like thunder, and leaves nothing but dust and blood in its wake.

Corrupted says: "I'm on a horse."

From the eUS forums: The Cavalry is a quick moving reaction force that the United States can use for a wide variety of missions.

Airborne




Application Form: CLICK HERE
Rank required: Field Marshal
Level required: Veteran -> Veteran*+
Nemesis in two categories

Thoughts from Airborne members:

The eAirborne is a dynamic community, and has the best IRC room in the military! Plus great weapons. -- officer Vanek26

Join Airborne. They're boxy, but they're good. -- senior officer Maruishima.

We're explosive and we come from above... Airborne, better watch your face foo. -- officer Jarhoul

Marines




Application Form: CLICK HERE
Rank required: Field Marshal
Level required: Veteran*+
Nemesis in two categories
The Marines will sometimes take high activity/recommended rank 10s.

I am a former officer in the Marines and was in awe several times over our accomplishments, single-handedly flipping many battles. The Marines are the most elite fighting force in the U.S., and they have a pretty strong community as well. The Marines were one of the most fun experiences I've had in this game.

Marine officer Kell Draygo: "We're the Marines, we kick ass. 'Nuff said."

From the eUS forums: In a nutshell, they are eMerica's finest. The Marines are a brotherhood of the most strong and dedicated soldiers the eUS and the eWorld has to offer. They are the first and most frequent to deploy, they get the best weapons, and they take those brick walls down in no time. Our enemies fear them and our allies love them.

PRIVATE MILITIAS

If you want to try something different than the U.S. military, there are several private militias fighting for the U.S. and its allies. While not as big as the military, they definitely make a big impact and their members always tell me about all the fun they have.

SEAL Team 6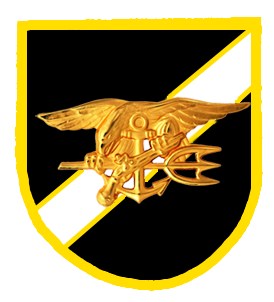 Application form: CLICK HERE

Seal Team 6 is America's most famous private militia and the most successful. Julian Mizu is their commanding officer, and should be noted, he was one of the main people helping out with Operation Monkey Business (the recent national food and weapons giveway).

Speedcat McNasty a friend of mine and a long-time ST6 member answered some questions. This is long, and I edited it down.

Why should people join ST6?

Anyone familiar with us already knows we kick ass and have a great time doing it. Members have joined most noticeably for reason's such as being part of something greater, being able to achieve more working within an experienced and organized Team of players. Some join because they do not want to be in the military, perhaps it was off limits for whatever reason or because we offer a slightly different militaristic path to follow. More relaxed, yet still very focused on accomplishing our goals. They tend to stay because we are a tight knit group of active players with good attitudes, lots of RAWR and the ability to make it happen.


What makes ST6 different from the military and other militias?

You could say the SEALs are set-up similarly to the military, since there are only a few ways to properly run such an organization and our founder Josh Frost was more than savvy from his experience and background.

Some things that set us apart would respectfully be less titles, more independence, relaxed atmosphere. While still having room for promotion and advancement options for those 'shining soldiers' that want to contribute more. We are wholly responsible for making our own deployment decisions which means an extra degree of freedom is felt by all. Discussion is promoted and criticism that encourages growth is appreciated.

What are some of ST6's notable achievements?

Personally my favorite ever has to be the retaking of India vs Iran, or as it will always be known to ST6 members as "Battle of the Sand Goats!" Starting up 3 RW's at once and spreading the Iranians around was a great time, getting death threat pm's from Iranian citizens, amazing hate mail articles... it was a simpler time, a better time 🙂 nowing that you helped kill a former Empire is awesome.

Freeing Belgium (Sealgium), while somewhat controversial to some at the time, was a great adventure. Favorite IRC log of all time was from the RW of Belgium.. came from the old PEACE HQ wondering wth we were doing and how we had more damage then two countries combined.

How do people join, and what are the requirements?

We do not require nor discriminate any party membership or country citizenship. Everyone is invited to apply by filling out this form: http://www.tinyurl.com/ST6Application

If you have any questions feel free to contact myself or Executive Officer/TST6 CO Julian Mizu.

EZ Company




Application form: CLICK HERE

I asked havocpwn, the Commanding Officer of the EZ Company some questions, and thank him for replying in a quick manner:

How do people join the EZ Company?

Simply send a message to E Co Gun Closet (our org), messaging Havocpwn, or send a message to Soren Nelson

Why should people join the EZ Company?

Well, it's a good way to get used to the battle mod, economy mod etc... if you're new. For older players it can break the day in day crap, getting into EZC can only help you never hurt you.

For a long time, I worked for an EZ Company-run commune because I believe in what the EZ Company does, they have good people. As former commanding officer Calebb said:

The atmosphere is unparalleled and we're a pretty tight-knit group of people. We have a great IRC presence and socially, we have a great time with the game. Set against the backdrop of the most kick-ass party in the game, The Federalist Party, there are few who can offer our sense of belonging and camaraderie.

SEES SS




Application form: CLICK HERE

Max Wallingbottom III was kind enough to pass along this information about the SEES SS:

The SEES Super Soldier Militia (the SS) is a militia which views both sides of the game, political and military, as equally important. The SS is a great way to learn the political side of the game without getting away from the fun of penetrating our enemies. The new MPP rules allow Kongressmen to be useful citizens in important battles once again. All members are encouraged to run for Kongresssional office, or, at the very least, block. The militia is also full of older players who can be a great resource for newer players looking for guidance. The number of active older and FM+ players allow the SS to deal an effective amount damage wherever needed, on short notice. Plus, what other militia allows you to fight along-side former Phoenix Supreme Commanders, former US presidents, and rising political elites?

If you're interested, fill out this form.

An article by Max about the SEES SS has been released since I published this.

Below are two militias that are hoping to relaunch and become awesome fighting forces again.

USWP Militia




Application Form: CLICK HERE

Contact Marxus if you're interested in joining or helping out.

Independent Legion





Application Form: CLICK HERE

The UIP is close to getting the Independent Legion up and running again, contact Crayola for details.

The End

To those of you who made it to the end, you get a cookie. Mmmm. Thank you for reading.
Post your comment
What is this?

You are reading an article written by a citizen of eRepublik, an immersive multiplayer strategy game based on real life countries. Create your own character and help your country achieve its glory while establishing yourself as a war hero, renowned publisher or finance guru.