Day 2,334, 15:34
•
Published in Romania
•
by Predsjednik Republike SrBske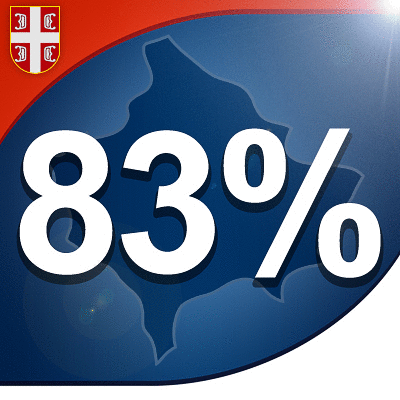 I dont have (enough) words to describe my pleasure!
My knoledge of English is not on high level. I dont care about that.
You understand me very well.
My hearth is Srbromanian!
Everything in here is virtual except real friendships!
I plained to write ou about my MU, about my Romanian friends, to write in Serbian, Romanian, English....
About GDF, about too many of my Romanian brothers, actions, about how my Romanian brothers on my call fight for Serbia while you where in EDEN, how we fight for you we you where in TWO.
About how great friends I have in Romania, about that why in november 2012 while I was Serbian CP wasnt COTD gainst Romania, abouta eDLD, Valahian, Mugur, MrBogdan,Exploit Detected, Granata,FreeGigi,Damayanty,TTAUS,Nicolas Cristian Alex Popa, Damage Dealer, Mihai Ml, Ciscos, Morphine, Bogdan Schmidt,Vali, Viorel, JohnCV,........................
Sorry friends, my hearth beeps over 100 per minute.
This is my greatest memory from Erepublic.
I put post for CS.
Less than minute I get it, in next minute I became your vCP.
Thank you all. Tommorow night Shadow_Man83 will be your vCP again.
I wont mass with your politics, I just wonna tell you one thing:
SRBROMANIAN UNTILL THE END OF SEVRER NO MATTER WHAT!
SRBIJA will never forget about how you voted about Kosovo and Metohija!
LOOOONG TIME AGO I WROTE
AND HAIL 83 OSVETA ETERNAL COMMANDER eDLD
Post your comment
What is this?

You are reading an article written by a citizen of eRepublik, an immersive multiplayer strategy game based on real life countries. Create your own character and help your country achieve its glory while establishing yourself as a war hero, renowned publisher or finance guru.