Day 1,872, 16:27
•
Published in USA
•
by seeker1
by Col. Ruthain

Instead of my usual stats article this week I'll be doing an interview with an ex-Airborne officer.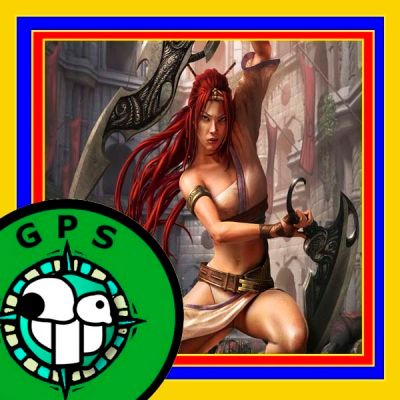 Clorofila is currently President of Colombia, here are some of her past positions.
Former Argentinian President (March 2012)
Former MOD and MOfa in Argentina (April 2012)
Former USA Director of Ambassadorial Affairs x2
Colombian MoFA x4

Hi Clorofila and thanks for taking the time to talk to me.

Thanks to you, Ruthain, it's an immense pleasure to talk to you and to have the opportunity to remember some part of my background in these game, my present and my possible future.

I see that Colombia has recently joined Eden. How is that going and how do you see the future for Eden?

Colombia is happy for being there and we could finally take a very desired place among our brothers. We entered EDEN in a very critical moment. Some countries had left or were about to leave alliance. We entered when a new HQ was elected, and started to organize little by little.

EDEN is a defensive and economic alliance, our resources must be improved, our strategy is being redefined. At this moment we seem overwhelmed by the fire power of CoT and TWO together. But we have many friends that help us a lot. I don't know what the future could possibly brings. I wish we could go through these rough times and survive to the strikes or our enemies who preach our doomed present and future. We stand together like the brotherhood we are. I joined to van Spijck's team like aSC and i hope i could do all what i can to solve things.

How did you find out about erep and what made you stay?

An ex-boyfriend started playing. Two days after i registered ingame and i got amazed about the possibilities of this game. No matter the changes. I stay because of the community of friends i got here.

I see you are about to hit an impressive GOW**. Thats a lot of fighting. Whats been your favourite battle and why?

I remember when i was argentinian the first year, i was officer in the argentinian military forces and in March 2010 Argentina won Limpopo in South Africa, when the game was V1. We all used to set the alarm clock at 4 am to mass attack and there were rivers of adrenaline, enjoying the game, because our forums and chats were full of people.

Recently we had a great battle in Colombia against Brazil, we won Amazonica RW. Brazilians immediately send direct strike to get that region back. It was a great fight. We had lots of helpers, many mercenaries offered us their damage, they said "i hate Brazil" i will offer you a good price for my dmg. Lots of fun, really.





Apart from the military part what's your favourite part of erep?

Politics. I like that module. I like teaching people to participate in different areas of government, even in foreign affairs. I collect a lot of good experiences participating in different countries.

I see you have 272 medals, which one was your favourite to get?

I have 3 favourites:

my first BH. I got it after playing 2 years in this game. I had never tried to get one before, believe it or not. Many friends gave me advice about how to get it... it was marvellous.
My first CP medal. I won in a left wing bunch of parties that we made agreements to defeat right wing parties. We succeeded and it was a hard work to build trust among us, and to go ahead united.
My second CP medal. I got it in Colombia. After being there 4 months like MoFA, ASD party endorsed me to be CP and I had no opponent but a troll funny user. I thanks a lot to colombian people. I love them, and all i have done is for the Columbia's sake.

Seeing that you've done nearly everything there is to do in the game, what are your plans for the future?

Perhaps you remember that I like travelling. I think I'll stay in Colombia for another while and then i'll visit some other countries. After 3 years in eR i have a delicious group of friends. I'll visit them, like an erepublik tourist.

And finally did you enjoy your time in Airborne and when are you coming back? 😉

I have 2 loves to re-visit: the Airborne and Marines. The Airborne team was my first family in eUSA. I learned a lot about friendship, principles, and military discipline there. I got a tremendous time on IRC channels. I still call MOM to Cyberwitch. She is great and greets with tenderness every time. I still call DAD to HisAirness. Marines was another pleasant place to be. I hope i'll be there soon. I owe myself to revisit beloved friends and places where I was happy.

Well thanks again Clorofila and I'll see yas all next time round.

thanks to you! it was fun. Send my love to Airborne and the rest of eUS Military friends.




Cause sometimes the broom just isn't enough!





If you want to become a full member of an active community, travel the eworld and do things many never do in this game, you should honestly start thinking about joining the Airborne. We are a fun and active community protecting the eUnited States of America. Heres a little info on our eUS Military branch and how to join today!

Airborne minimum requirements are Division 3 or 4

Apply Here

Not strong enough for the Airborne yet or have no experience with a military group?
Then join the eUS Training Corps!
Post your comment
What is this?

You are reading an article written by a citizen of eRepublik, an immersive multiplayer strategy game based on real life countries. Create your own character and help your country achieve its glory while establishing yourself as a war hero, renowned publisher or finance guru.