Day 2,266, 12:27
•
Published in Republic of Macedonia (FYROM)
•
by BucephalusIII
Good morning,day and night to all Macedonians and the rest of their friends and allies!

As you all know the eWorld is suffering lots of politic "tectonic movements", followed with lots of heartbreaking moments for several countries which is trend for this last year or so..




In that case Macedonians have got used to it on some way (the hard way) on time thanks to - many of you know WHO. But, where bad things happen there are good and precious things too.

You all guess now which are the good things..ILL TELL YOU! 🙂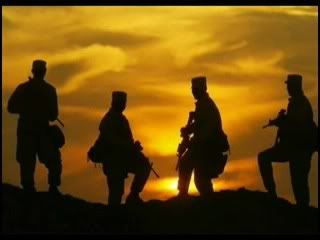 Those are: BULGARIA, INDONESIA and CHILE

Knowing this MTO (Macedonian Templar Order) as a Macedonian military unit selected a target mission. The success/goal is to deploy our anger at the enemy of our three more than a friendly countries and on that way to help them in critical moments of their future campaigns no matter where or against who...BUT WHEN!

We don't lick, WE ACT/PRC!!! THAT'S OUR WAY OF DIPLOMACY!!!




[MTO]BucephalusIII http://prntscr.com/2oy7uj
[MTO]Alexander_Macedon http://prntscr.com/2oxlcj
[MTO]dhmR http://prntscr.com/2oxoor
[MTO]gnoj http://prntscr.com/2oxml8
[MTO]Kartagin http://prntscr.com/2oxne1
[MTO]l0ader http://prntscr.com/2oxlmr
[MTO]Kira http://prntscr.com/2oy2ha
[MTO]Arhelaj http://prntscr.com/2oxm1t
[MTO]B0R4E http://prntscr.com/2oxm1d
[MTO]perotrte http://prntscr.com/2oxmed
[MTO]vlador http://prntscr.com/2oxmqf
[MTO]ScarGirl http://prntscr.com/2oxnjx
[MTO]Vrtolomej http://prntscr.com/2oxnpn
[MTO]najgurbricovski http://prntscr.com/2oxo3l
[MTO]TheZokkan http://prntscr.com/2oxrsv




Second time for Bulgaria against Romania o>




EXPECT US MORE STRONGER AND MORE ENRAGED!


Post your comment
What is this?

You are reading an article written by a citizen of eRepublik, an immersive multiplayer strategy game based on real life countries. Create your own character and help your country achieve its glory while establishing yourself as a war hero, renowned publisher or finance guru.