Day 1,766, 17:52
•
Published in Ireland
•
by Thanatos the Magnificent
Saoirse
has been founded, I became Party President of old and inactive IPP party, this wasn't really party lately because there was no active members there so I don't think this is bad decision. We are in top 5 from start and I hope this will gather us more active citizens because we can become serious party from start.
What is Saoire?
Saoirse is the Irish language word for "freedom". We are here to help eIreland. My goal is to gather all active Irish people in this party, this will be place where they can cooperate with other members on some
projects
which will help our society grow.
We don't have ideology, this is a game, we only have expirience and knowledge to pick the best option for our country. We will always try to make the best decision in certain time. This game is dinamic, game is changing every day and we will be ready to give best answer on what is best thing to do in that certain moment.
All our members have rights to get involved in running this party. All our members will be able to decide about Saoirse decisions. We will have polls and votings about every major issue in eIreland.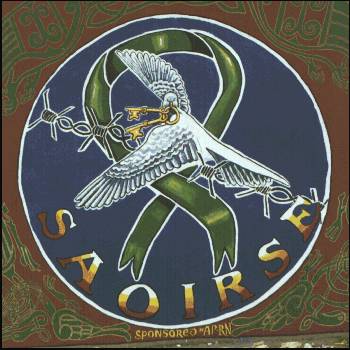 What will be our main goals?1. Activity
2. Tutoring
3. Wep/Food givings
4. Welcoming new citizens
5. Organising party leadership
We will fight for better eIreland best we can. Our goals are to make people of eIreland become more
active
in our country. We want active country, no matter on irc, ingame or in some other way.
One of our main goal will be to make eIrish relation with other countries stronger.
We will encourige our members to get involve in Governments so they really learn something new and become capable to teach someone else what they learned.
We will give all our members [/b]advices in both economical and military aspects of this game,[/b] we will try to teach them how to make money, how to become stronger soldier, how to get more active and most important how to help his country because eIreland is reason because I'm starting this project/party, we really need to work hard to achieve something.
Maybe our biggest goal for near future will be to
activate our congress.
We have PM discussions but I think, we need
activated chat channel where you can give your opinion about something when you put your law on voting.
Congress members should have their own opinion about things they are voting and feel free to put their law on voting too. This is what we want for our members which will be in congress.
So, speak up for stronger Eire!
Saoirse is
center
party, but we are also open for all people who want help us with this project, for all you who have their ideas, plans and want express that, no matter right or left. We don't wanna have enemies, only friend who want
cooperate with us
on project which are good for eIreland.
We're looking for anyone who would like to join us in running our party, we need people who are ready to work hard to achieve great things, we need people who will be Recruitment officiers, PR Director, Communications Director and a lot other roles.
Our motto will be:
"For stronger Eire - together!"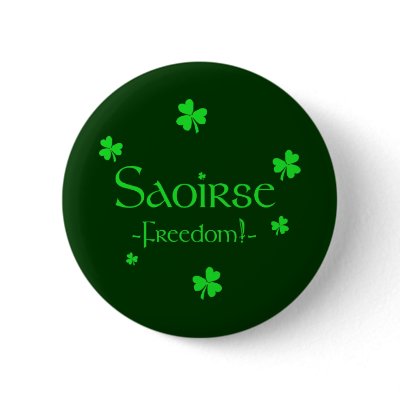 This is first official article after we got our party in game, so I will organize little
giving action
to all who vote article, and double giving for one who join party now
😃
So, leave comment with you opinion and
number of vote
you gave to this article and I will send you 200 health of food
😃
If you
join party
write that in comment too and you will get
400 health
from us.
Let's celebrate togheter!
Once more we're in front of new congress elections.
Like always I'll try to organise Saoirse candidates so we can get
maximum number of congressmans,
also once more I've created forms where u should apply if you want be Saoirse candidate for congress elections. You will see place where you can put your applications. Those who don't apply will not be able to become Saoirse candidate for Congress elections.
Let's keep improving Ireland, let's keep up good work together, send post here:forum
If you posting on form, you'll get my answer that you are accepted as a candidate.
Join Saoirse now:
http://www.erepublik.com/en/party/-saoirse--3462/1
JOIN OUR IRC CHANNEL:
#Saoirse
REGISTER ON OUR FORUM:
http://saoirse.forumakers.com/
And apply for some role in party! We need leaders for Saoirse!!
SEND ME PM WITH YOUR ADVICE! HELP US MAKE STRONGER IRELAND POSSIBLE!
Post your comment
What is this?

You are reading an article written by a citizen of eRepublik, an immersive multiplayer strategy game based on real life countries. Create your own character and help your country achieve its glory while establishing yourself as a war hero, renowned publisher or finance guru.